December 13th, 2021
5 Min Forecast
No, India is not going all in on Bitcoin
But Florida is making an intriguing crypto foray
Stock market suffers bad breadth, but there's still no alternative
Evergrande update: 14 months from a "Lehman moment"?
Vax mandates collapse in court, but businesses enforce anyway
Peloton shares suffer because of a fictional character's death
Julian Assange's "slow-motion assassination"… congresscritter inspires MongooseCoin… Time's kiss of death for TSLA?… and more!

Fake, fake, fake…
But it's a really good fake, because it's got an air of believability.
Somebody briefly hacked the Twitter account of India's Prime Minister Narendra Modi — long enough to declare the Indian government had acquired 500 Bitcoin and would distribute them to the people.
[Ummm… 500 Bitcoin times today's price of $48,377 is a little over $24 million… divided by a population of 1.38 billion… equals 1.7 cents per person. Just sayin'.]
It seemed credible at the outset because of the way El Salvador's President Nayib Bukele has embraced Bitcoin as — among other things — an official currency alongside the U.S. dollar.
But no. Indeed, "The latest hack comes as India prepares to crack down on a booming cryptocurrency trade," reports the BBC, "with a new law likely to be put before parliament this month."

Not at all fake: "Florida encourages cryptocurrency as a means of commerce and furthering Florida's attractiveness to companies and financial development."
So writes the Sunshine State's governor, Ron DeSantis, in his current budget blueprint. He proposes allowing businesses to pay various and sundry state fees in crypto.
In addition, "DeSantis also said the state would launch pilot programs to explore the use of blockchain technology for Medicaid payments and vehicle titles," reports Bloomberg, "with the latter running through the Department of Florida Highway Safety and Motor Vehicles."
"Our view as the state government," says DeSantis, "is this is something that we welcome and we want to make sure that the state government is crypto-friendly."
We'll see how it shakes out…
[Ed. note: Do you have crypto questions? Who doesn't, really? Lucky for you, our resident crypto enthusiast James Altucher is planning a LIVE Q&A session from his home.
He gets underway in barely 48 hours — the event is set for this coming Wednesday at 2:00 p.m. EST.
Yes, you can submit your questions in advance: Here's the link.]

The U.S. stock market begins a new week sinking into the red.
The S&P 500 notched a record close by day's end on Friday. But under the hood, the action looks weak. The Nasdaq Composite, for instance, is only 2.5% below its all-time high… while nearly two-thirds of the index's components are below their 200-day moving average.
In other words, "breadth" looks lousy.
At last check, the Nasdaq has slid three-quarters of a percent on the day and is about to break below 15,500. The S&P 500 is off two-thirds of a percent at 4,681. And the Dow has shed 300 points to 35,664.

But that's the short term. Longer term, our floor-trading veteran Alan Knuckman says the TINA trade — "there is no alternative" to stocks — remains operative, regardless of what the Federal Reserve does when it issues its latest policy statement on Wednesday.
Alan's been digging deep into the trade in obscure futures keyed to the benchmark fed funds rate. They suggest the Fed will raise the rate three times next year, and three more times in 2023.
Beyond that, however? No increases at all for the following three years.
"Short-term interest rates, those controlled by Fed policy, are at zero now," Alan reminds us. "And the modest moves in the next few years will bring them to less than 2% and stay there until the end of 2026."
That is, the fed funds rate won't even reach the paltry 2.5% levels of 2019 — much less the higher levels that were customary before the 2008 financial crisis.
Result? Money looking for a return still has no choice but stocks. (For goodness' sake, the after-inflation return on a 10-year Treasury note right now is minus 5.3%.)
Sooner or later, Alan sees the S&P 500 reaching toward 5,000.
Elsewhere, precious metals are quiet — gold at $1,788 and silver at $22.28. Ditto for crude at $71.58.

For the moment, markets are shrugging off confirmation that China Evergrande has defaulted on some of its dollar-denominated debt.
Then again, as our macro maven Jim Rickards said a few weeks ago, "The Evergrande debacle will not culminate in a single 'Lehman moment' as many have speculated. This will be a long, drawn-out crisis more like a brush fire that spreads faster than the firefighters can extinguish it."
If it's analogy with 2008 you're looking for, UBS Financial Services managing director Art Cashin suggests the present moment is akin to when a couple of Bear Stearns hedge funds went under.
That was July 2007 — 14 months before the "Lehman moment" when subprime went supercritical.

And now, the state of play with vaccine mandates and American business, courtesy of civil liberties attorney Jenin Younes…
Increasingly, that's how it appears.
At the moment, it's highly likely that none of the three federal vaccine mandates for private-sector employers…
The one applying to all companies with 100 or more employees
Or the one applying to federal contractors
Or the one applying to health care providers that take Medicare/Medicaid money
… will survive a court challenge.
All the same, "nearly two-thirds of U.S. companies are planning to require at least some of their workers to get vaccinated against COVID-19 regardless of whether they are legally bound to do so," according to the Financial Times— citing a survey of more than 6,000 employers conducted by ManpowerGroup.
"Biden's announcement has had as much of a signalling effect as it will have an influence through enforcement," Manpower CEO Jonas Prising tells the salmon-colored rag. "It was very useful for many employers who wanted to implement a mandate anyway, but were then able to say to their workers that they had to in anticipation of the government rule."
We're aware there's a line of thought that says in the absence of a government rule, employers are now in danger of being sued en masse by people who took the jabs to keep their jobs… and/or by people who were fired because they didn't comply. We'll believe it when we see it.
| | |
| --- | --- |
| ➣ | Meanwhile, now it can be told: Giant hospital operators including HCA and Tenet are dropping their mandates because they "have been a factor constraining the supply of health care workers," says this morning's Wall Street Journal. You don't say… |

What follows just might be the dumbest story we've taken on in nearly 15 years of publication.
Last Thursday, HBO Max debuted a reboot of Sex and the City called And Just Like That…
One of the plotlines was the "Mr. Big" character dying after a heart attack that occurred while he was using a Peloton stationary bike.
The following day, Friday, PTON shares closed down 5.4%.
At one point during the day, Peloton had its staff cardiologist Suzanne Steinbaum issue a statement to the Los Angeles Times: "Mr. Big lived what many would call an extravagant lifestyle — including cocktails, cigars and big steaks — and was at serious risk as he had a previous cardiac event in Season 6. These lifestyle choices and perhaps even his family history, which often is a significant factor, were the likely cause of his death. Riding his Peloton Bike may have even helped delay his cardiac event."
SHE'S TALKING IN ABSOLUTE EARNESTNESS ABOUT A FICTIONAL CHARACTER, IN HOPES OF ARRESTING HER FIRM'S CRATERING SHARE PRICE.
Really, this takes the cake. This is a million times worse than Twitter announcing its IPO in 2013 and idiots bidding up the shares of a bankrupt electronics retailer called Tweeter.
Yesterday, Peloton doubled down on indulging the stupid by putting together a parody ad…
Yeah, didn't work. PTON is down another 1% as we write today.

To the mailbag, and a reader's reaction to Rep. Brad Sherman (D-California) invoking the term "nip it in the bud" to describe his preferred approach to crypto.
"In regard to the Barney Fife moment, this from a guy who looks like Mr. Magoo. Just goes to
show our elected representatives are really cartoon characters.
"Still loving The 5, no if, ands, buts (or nips)."
The 5: Thanks. The nip-it-in-the-bud comment wasn't Sherman's only goofy moment. There was another where he said…
"The No. 1 threat to cryptocurrency is crypto. Bitcoin could be displaced by ether, which could be displaced by Doge which could be displaced by HamsterCoin and then there's CobraCoin. What could MongooseCoin do to CryptoCoin?"
Sure enough, someone launched a MongooseCoin the next day. But as noted above, that was far from the dumbest thing to happen in the markets on Friday…

"This is an excellent issue of The 5. I will take exception to only one thing," a reader writes after we reprised our case for freeing Julian Assange.
"I think most of the wording you used referencing Biden and Trump (or Trumpers) is off base. The fight is between deep-state Democrats, deep-state Republicans and Assange.
"The degree to which Bush, Obama, Biden or Trump supported or ignored those that worked for them should be noted separately. These men are responsible for those that work under them, but as we've often seen, they aren't necessarily in control of them.
"That said, your main point is on target. I am particularly grateful for the phrase you used, '…a right bestowed by the Creator and secured by the First Amendment.' Amen."
The 5: Thanks. You raise a valid concern. Two years ago, we laid out a comprehensive case for how the deep state has been undermining elected presidents going back to Harry Truman's first term.
But as none other than Truman himself said, the buck stops at the Oval Office. Trump, for his part, could have pardoned Assange on his way out the door — along with Chelsea Manning and Edward Snowden — but he did not.
Meanwhile, word emerged this weekend that Assange suffered a mini-stroke during a previous court date in October. "The never-ending court cases are extremely stressful mentally," tweeted his fiancee Stella Morris.
By all accounts, Assange's health has been steadily going downhill in recent years. "We're witnessing the slow-motion assassination of a journalist, laundered through a trans-Atlantic legal masquerade," says journalist Max Blumenthal.
We give the last word to the Australian media critic Caitlin Johnstone: "The way journalists who offend the powerful are dealt with by the U.S. government and the way they are dealt with by the Saudi monarchy differ only in terms of speed and messiness."
Best regards,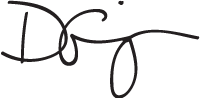 Dave Gonigam
The 5 Min. Forecast