January 18th, 2022
5 Min Forecast
Chris Campbell: "Not your keys, not your crypto"
Hedge fund billionaire on "jihadist" crypto (a brand-new bag)
Easy way to benefit from rhodium's rebound
Jim Rickards on airlines' 5G battle royale
President Xi Jinping reports to his overlord? (virtual Davos)
Readers on an EV world record

"Not your keys, not your crypto," warns our resident crypto geek Chris Campbell.
A lot of crypto newbies aren't familiar with this saying. This morning, however, every customer of Crypto.com has learned it. The hard way.
"Crypto.com said Monday that it stopped all deposits and withdrawals while it investigates 'unauthorized activity' on some accounts," says a Bloomberg story.
"Several users had reported on social media that their cryptocurrencies, at times equating to tens of thousands of dollars, had disappeared from their Crypto.com accounts in recent days. A spokesperson from Crypto.com didn't respond to a request for comment."
Also unavailable for comment, presumably, is Crypto.com pitchman Matt Damon. Heh..
"There isn't enough yuck in the world," was one of the more amusing takes on Damon's ad
On Twitter, the exchange said only that it beefed up security. It asked users to sign back into their accounts and reset their two-factor authentication.
Object lesson: "Take your security seriously," says Chris. "Buy a hardware wallet."
Chris recently teamed up with premier crypto evangelist James Altucher for The Big Book of Crypto — 257 pages that walk you through all the stuff crypto newbies need to know and Matt Damon won't tell you. Including how to get up and running with your own wallet, so you can keep what's yours. Get your copy right here.

In an intriguing development, the hedge-fund billionaire who last year denounced crypto as tantamount to terrorism appears to be… getting into crypto.
Crypto is "a jihadist call that we don't believe in the dollar," wailed Citadel founder and CEO Ken Griffin in October. In November, Griffin bid up and won an original copy of the U.S. Constitution — just to spite a bunch of crypto/decentralized finance enthusiasts who organized their own bid. (We chronicled the madcap turn of events here.)
But now comes word that his firm's Citadel Securities unit just accepted a $1.15 billion investment from two venture capital firms — the well-known Sequoia Capital, and much-less-known and crypto-focused outfit Paradigm.
Citadel Securities is renowned for its prowess as a middleman in traditional finance. In a press release, Paradigm co-founder Matt Huang acknowledges as much: "Citadel Securities has developed software and algorithms that have driven substantial improvement to market structures for the benefit of institutional and retail investors everywhere."

But the times, they are a-changin'.
Bloomberg columnist Matt Levine: "Being a stock-trading middleman was a good way to make a fortune, back when stock trading was dominated by big inefficient banks and there was lots of room for new competition."
Now the competition is much stiffer. Meanwhile in the crypto space, there are beaucoup middleman fees to skim for likes of Citadel Securities. How could Ken Griffin pass them up?
Given how Citadel emerged as one of the black hats a year ago at the start of the GameStop/meme stock frenzy, "I look forward to the conspiracy theories," Levine writes, "when Citadel Securities starts making markets (and paying for order flow) in crypto."
[Ed. note: If you're already an experienced crypto hand, we cordially invite you into James Altucher's inner circle — whose readers have been clued in to the names and tickers of nine "next-gen crypto" opportunities set to rocket higher starting in 2022.
You can watch an exclusive briefing with James at this link. Do it now, because the link goes dead Thursday night at midnight.]

The markets are a big sloppy mess today — starting with oil prices touching their highest levels since October 2014. At last check, a barrel of West Texas Intermediate is up 1.3%, only 6 cents away from $85.
The media are attributing the move to a flare-up in Yemen's seven-year-old civil war — an attack by ethnic Houthis targeting tanker trucks near a fuel depot in the United Arab Emirates, whose government supports the fight against the Houthis.
Sorry, but that feels like wire-service writers ginning up an "explanation" for oil reaching a multiyear high. Fact is, oil has jumped way more than 1.3% many days in recent years, and it was just garden-variety trading activity. Likewise, on many occasions in recent years when "Middle East tensions" flared up, the oil price did nothing.

Meanwhile, stocks and bonds alike are selling off. Here, the media are attributing the move to "interest rate worries."
Well, it's true the rate on a 10-year Treasury note is near 1.85% — higher than the highs of last March, indeed the highest of the entire pandemic era to date.
It is also true that the major U.S. stock indexes are all down 1.5% or more today — the S&P 500 cracking below the 4,600 level for the first time in nearly a month.
Doesn't help that another major bank — Goldman Sachs in this case — delivered an earnings disappointment, on top of all the ones Friday.

But we daresay if there's a "reason" for the sell-off, a more likely one is the screaming headlines from Israel about the study showing even a fourth dose of a COVID vaccine is no match for the Omigod variant — which means even more workers calling in sick and, in some places, even tighter COVID restrictions.
We see an ugly harbinger in the first economic data point covering activity in the month of January: The Federal Reserve's index of manufacturing in New York state plunged into negative territory for the first time in 20 months.

Meanwhile, you'd think gold would benefit from a sell-off in both stocks and bonds, but you'd be wrong: The Midas metal is down about six bucks at last check to $1,813. Silver, on the other hand, has powered well past $23.
Crypto's getting no love, either: Most of the big ones are in the red, Bitcoin below $42,000 and Ethereum at $3,134.
Don't look now, but rhodium is rebounding.
Rhodium is one of the platinum-group metals along with the better-known platinum and palladium. Like the other two, it's used in vehicles' catalytic converters.
In March of 2019 we took note of how rhodium prices had just surpassed $3,000 an ounce to reach an 11-year high and suggested if your brokerage account gave you access to London-traded shares, you could take a flier on the Xtrackers Physical Rhodium ETC Fund (XRH0).
In only 10 months, the rhodium price tripled to $9,000 and we suggested selling half and letting the rest ride. No regrets about that call — even though rhodium tripled again, peaking in March 2021 near $27,000.
Then began a steady climb down. This morning, it's $15,400 — but that's up from $13,500 at the start of 2022.
"Some automakers note that the global chip shortage is starting to ease," says a report from Argus Media — "suggesting that vehicle production will start to recover after 2021's cutbacks, pushing up demand for automotive catalysts and rhodium along the way."

After a two-week truce, the battle royale between the airlines and the wireless industry is (again) on the verge of disrupting air travel even more than it is already.
As we write, Verizon and AT&T are set to switch on expanded 5G services tomorrow. These services rely on the "C-band" of the radio frequency spectrum. The airlines warn those signals will mess with the avionics systems that help aircraft land in bad weather.
Thus, the airlines demand those services not be switched on within two miles of many airport runways.
"Immediate intervention is needed to avoid significant operational disruption to air passengers, shippers, supply chain and delivery of needed medical supplies," warns a letter from the CEOs of the 10 biggest airlines.
No telling right now how the dispute will play out.

The mainstream won't tell you, but the dispute didn't have to come to this. Blame it on the vaccine mandates imposed by many government contractors, says our Jim Rickards.
"Why wasn't this problem identified and fixed earlier?" Jim asks. "There's nothing new about digital avionics or 5G.
"The real difficulty was that the altimeters could not be fixed in time because there's a shortage of qualified engineers in the Wichita, Kansas, area to do the work."
They don't call Wichita "the Air Capital of the World" for nothing. Your editor lived there for a while during a 20-year TV news career: I met plenty of brilliant people in the aviation field — including avionics engineers.
Back to Jim: "Almost all of the avionics engineering firms are federal contractors because they work on military as well as civilian contracts, and they are regulated by the FAA. These engineers, many of them men in their 40s and 50s, have a relatively low rate of vaccination, more like 50% rather than the national average of 80%. They are being fired or furloughed because of the vax mandate."
In other words, it's yet another supply chain breakdown — in this case, "because the altimeters cannot be recalibrated in time." Now you know.
| | |
| --- | --- |
| ➣ | In case you wondered: In December, a federal judge blocked the vaccine mandate for federal contractors nationwide. To the best of our knowledge, this mandate has not yet reached the Supreme Court. But many contractors aren't waiting on the courts to thrash it out and are imposing mandates on their own. Which, from the White House's vantage point, is just as good as the courts upholding it, no? |

Good grief, "virtual Davos" is even worse than the real thing.
For a second year running, the World Economic Forum's annual gathering in Switzerland has been moved to an online-only affair.
You'd think the organizers would be a little more concerned with the "optics" of the online proceedings, given how WEF founder Klaus Schwab has become — rightly so! — an all-purpose villain with his new-normal, world-improving "Great Reset" agenda.
But no. Chinese President Xi Jinping gives a big speech… and it's depicted to the world as if he's reporting to his overlord Klaus Schwab…
Which reminds us of a meme we recently stumbled across…
Hey, at least we can still mock the bastards…
"So how many hours of the climbing Porsche's reported time was spent in charging stations?" a reader writes after our item last week about an electric Taycan Cross Turismo setting a Guinness record for altitude change by an electric car.
"Several years ago, I challenged electric vehicle owners to go from San Francisco to Lake Tahoe during July or January without stopping to recharge. I never heard from anyone claiming success."
Adds one of our longtime readers: "I appreciated the story about the Taycan being driven through such an elevation change, but you didn't say how many times it had to be recharged.
"I ask because I live in Ecuador where Guayaquil is only a three-hour drive away, but the elevation climb from Guayaquil to the top of the mountain pass is 13,650 feet, or over 2.5 miles vertically. I have wondered how electric vehicles might cope with that. I am certain that range estimates are greatly affected by elevation changes."
The 5: An excellent question. We poked around for the answer even as we compiled our write-up… but we came up short.
Porsche's press release of course wasn't going to address a question like that. But even the trade press didn't inquire too closely. Automotive News did quote a Porsche spokesman as saying the car stopped only seven times.
That jibes with a 1,413-mile distance — just over 200 miles between charges.
So the total time of just under 34 hours?
As a much younger man, your editor drove nonstop every so often between Tampa and Chicago. One-way, I could cover 1,176 miles in about 18 hours including fuel stops.
So yeah, 34 hours including charge time, and even accounting for the ascent? Yeah, it probably adds up…
Best regards,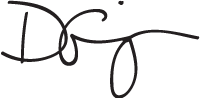 Dave Gonigam
The 5 Min. Forecast