February 16th, 2022
5 Min Forecast
The AP beefs with Zero Hedge
The closest thing to a "smoking gun"
Suspicious timing for the hatchet piece
Russia will invade Ukraine, Russia will not?
Canada wants to dragoon tow truck drivers
In memoriam (Parts 1 & 2)
Readers on Trudeau and "missing the point"… NDAs… The rules of curling… And more!

Here we go again — legitimate dissent maligned as Russian disinformation.
In a journalistic travesty, The Associated Press gave space yesterday to anonymous U.S. government officials so they could smear a financial website for "amplifying Kremlin propaganda."
The site in question is ZeroHedge — which, according to the AP's piece, "published articles created by Moscow-controlled media that were then shared by outlets and people unaware of their nexus to Russian intelligence."
| | |
| --- | --- |
| ➣ | Never underestimate the AP's reach. It's one of the "Big Three" Western news agencies along with the U.K.-based Reuters and France-based AFP. Nearly every news outlet relies on at least one of these three providers to supplement their own original coverage — even your favorite "conservative" site, probably. |

Then came the inevitable climb-down that basically makes the story a nonstory, but it won't matter to people who only read headlines and maybe the first paragraph.
The closest thing the article has to a "smoking gun" is this: ZeroHedge republished articles from a Russian think tank called Strategic Culture Foundation. Last year, the foundation was sanctioned by the U.S. government — which accuses it of being "directed" by the SVR, Russia's foreign intelligence service.
For its part, ZeroHedge emailed the AP saying the foundation is "one of hundreds of our contributors — unlike mainstream media, we try to publish a wide spectrum of views." (In the interest of full disclosure, those hundreds of contributors include our sister publication The Daily Reckoning.)
Even the AP's anonymous deep-state sources didn't want to get too far out over their skis: "The officials did not say whether they thought ZeroHedge knew of any links to spy agencies and did not allege direct links between the website and Russia." Lame.

So really, we're back to the whole "useful idiots" thing. We're used to this after the last five-odd years. At times, it's hit close to home.
Shortly after the 2016 presidential election, we took note when our former colleague David Stockman was one of about 200 writers and websites implicitly tarred by The Washington Post for boosting Moscow's talking points.
The following year, our Jim Rickards turned up on a list of people who'd been interviewed by Russia's state-run English-language news channel RT. Never mind that both Dick Cheney and Michelle Obama turned up on the same list!
Your editor's scribblings also inspire the occasional hit from readers — like the fellow who wondered, "Are you or your ancestry from Russia, or are you married to a Russian lass?" (Uh, no. Never traveled there, either, nor do I have any Russian investments other than maybe a teensy presence inside a gold-miner mutual fund.)

Anyway, we're back in the uncomfortable position of rising to the defense of ZeroHedge.
We did so previously around this time two years ago when ZeroHedge got the boot from Twitter. (Its account has since been restored.)
As we said then, we're not the biggest ZH fans. We've seen them play fast and loose with the facts just enough to be wary of all their original content — the articles published under the pseudonym "Tyler Durden."
But unlike the censorious power elite, we still have faith in the marketplace of ideas; we believe "misinformation" withers in the sunshine, while social media bans ironically give it a dark and damp environment where it can fester and ultimately flourish — you know, the Streisand effect.

The timing of the hatchet job on ZH is, well, interesting.
The national security state planted its smear with The Associated Press a few days after the Department of Homeland Security issued its latest "National Terrorism Advisory System Bulletin" — which coined the term "MDM."
"The United States," it said, "remains in a heightened threat environment fueled by several factors, including an online environment filled with false or misleading narratives and conspiracy theories, and other forms of mis- dis- and mal-information (MDM) introduced and/or amplified by foreign and domestic threat actors.
"These threat actors seek to exacerbate societal friction to sow discord and undermine public trust in government institutions to encourage unrest, which could potentially inspire acts of violence."
Yep, the old "sowing discord" thing. Because American society and the American economy were just peachy keen before Russian troll farms started posting cheesy Facebook memes in 2016.
So there's some context. ZeroHedge is the first victim in the feds' new campaign of guilt by association, but it surely won't be the last. (Tucker Carlson might want to give the Fox News press relations office a heads-up.)

To the markets, where stocks are stumbling and the media can't fall back on Ukraine as an excuse.
Since Friday, the media have attributed every blip in the market to the rising or falling likelihood of Russia invading Ukraine.
Russia will invade, Russia will not. Russia will invade, Russia will not…
But lo and behold, Moscow continues pulling its forces further back from the Ukraine border and the major U.S. averages are all in the red. The Nasdaq is taking it worst — down 1.3% and back below 14,000.
Gold, meanwhile, is recovering some of the ground it lost yesterday — the bid back to $1,868. Silver is a laggard by comparison at $23.50. And crude is up big after yesterday's pullback, above $94 again.
Cryptos are generally in the red, Bitcoin at $43,638 and Ethereum at $3,074.

The day's economic numbers are a decidedly mixed bag.
Retail sales jumped 3.8% in January, way more than expected. Factoring out volatile auto sales and rising gas prices, the increase is still 3.8%. On the one hand, the numbers suggest consumers are not snapping their wallets shut in the face of inflation. On the other hand, if the stuff they're buying is the stuff they need, maybe they have no choice but to keep their wallets open.
Industrial production rose 1.4% last month — much more than expected, but the number was skewed by utility demand during a cold January. If you look at manufacturing alone, the jump was only 0.2%, a bit less than expected.
All told, 77.6% of America's industrial capacity was in use during January…
Source: Federal Reserve Board of Governors, Federal Reserve Bank of St. Louis
… but here too the number is artificially boosted by the need to keep warm.

As long as we're thinking about the demonization of dissent, we have to return north of the border.
To the best of our knowledge, the Canadian government has not yet followed through on its threat to freeze the bank accounts of the anti-mandate protesters.
But the rhetoric from the Trudeau government is being cranked to 11. Public Safety Minister Marco Mendicino yesterday: "There have been those who have tried to characterize these illegal blockades [as being] about vaccines and mandates and fatigue with the pandemic. That is not what is driving this movement right now.
"What is driving this movement is a very small, organized group that is driven by an ideology to overthrow the government through whatever means they may wish to use."
Asked to elaborate, Mendicino's spokesman declined to comment.
Meanwhile, the government is also not following through — near as we can tell — on its threat to dragoon tow truck operators into removing the protesters' vehicles.
Says Aaron Wudrick of the Macdonald-Laurier Institute to The Wall Street Journal, "It seems to me that compelling individuals against their will to help the government seems like a suspension of civil liberties."
Seems to us like forced labor, but what do we know?

Passings, Part 1: You've probably seen the news, but we'd be remiss not to mention the death of the journalist and humorist P.J. O'Rourke. He was 74. Lung cancer, the obits say.
One of his book covers has graced our digital pages on several occasions, illustrating our approach to politics…
Both your editor as well as 5 Min. founder Addison Wiggin enjoyed O'Rourke's writings from a young age.
As with many writers and artists, his early work was better than his later output… but we choose to remember the good stuff today. If you've never exposed yourself to his books, 1991's Parliament of Whores is as good a place as any to start.

Passings, Part 2: The Mogambo Guru is gone.
Richard Daughty was his name. He was general partner and chief operating officer for Smith Consultant Group.
But he was better known as the Mogambo Guru to his legions of followers, many of whom discovered him as a periodic contributor to our sister e-letter The Daily Reckoning — where he would often conclude his musings by saying, "We're freaking DOOOOOMED!" and often it was hard to disagree.
The news arrived yesterday via our mutual friend Chuck Butler of the venerable Daily Pfennig e-letter: "He passed away on Friday night, peacefully, holding the hand of his beloved Mrs. Mogambo." RIP…

To the mailbag: "Your [sic] missing the point on Trudeau's use of emergency power to disrupt the cash flow to this stupid truck rally.
"In fact the truckers are disrupting the Canadian economy and that hurts everyone.
"I say to the truckers go ahead and protest but keep out of everyone else's way. And finally, these people are getting paid to break the law. Trudeau is right to stop that."
The 5: Seriously?
We'll leave it to others to point out how Trudeau backed certain "lawbreaking" protests during 2020.
What we can't get past — and we mentioned this on Monday — is all these people wringing their hands about THE ECONOMY! and the damage these protests are doing to it. Where were they two years ago when "non-essential" businesses were shut down and millions were thrown out of work by government edict in service to an impossible "public health" goal?

A couple of readers weigh in on the choice of Levi's executive Jennifer Sey to walk rather than zip her lip about COVID school shutdowns…
"To quote R.E.M…. 'It's the end of the world as we know [knew?] it.'
"When is this going to end?
"Thanks for The 5!"
In light of Sey's decision to forfeit a $1 million severance because it would require signing a nondisclosure agreement, another writes: "I recently got terminated from my work position after 34 years of honorable service and, oh, yes, I had to sign a nondisclosure agreement.
"These agreements should be outlawed; they only serve to protect and hide malfeasance of the wealthy and powerful.
"As for Levi's, poor product — they rip in the crotch."
After Emily scratched her head yesterday at the appeal of curling, a reader steps up in praise of the sport: "The reason you think watching curling is like watching someone sweep the kitchen floor is because no one has taken the time to explain the game to you.
"Better yet, just join a 'rink'/team and you will find out how much fun it is and how significantly strategy affects the game. I recall being a know-nothing on a team/rink and the skip asked me to call 'weight.' That is how much sweeping you do to get the 'rock' into the house.
"Ha, I had no idea what I was doing and it made me appreciate how skilled the skips are in gauging the friction of the ice surface (it is 'pebbled' to permit the rock to slide relatively smoothly), how much spin to put on the rock, etc., etc.
"When you watch again, if you do, see if you can figure out the strategy of the skip. Even though I plied my trade for a few years, it is occasionally impossible to discern what the skips are trying to do to bring their rink to victory. Just sayin'."
The 5: Me, I find it sort of soothing to watch, even though I still can't figure out a thing about it.
There's a curling club more or less around the corner from your editor's Upper Midwest abode. Definitely interested, but the press of time and other interests is such that it will have to wait for retirement…
Best regards,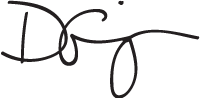 Dave Gonigam
The 5 Min. Forecast