February 24th, 2022
5 Min Forecast
U.S. troops four miles from "an incident"
White House/MSM blame Ukraine crisis for inflation (LOL)
Rickards: "Crippling" sanctions doomed to backfire
Vaccine makers vulnerable? New figures from Germany
"Unlicensed dietitian" loses years-long court battle
American convoy update (and an Air Force spy plane?)… "Emergency" lifted in Canada (until the next one)… NYT sticks up for Canadian truckers (for real)… and more!

"The president has no intention of sending the U.S. military or U.S. troops to fight in Ukraine," White House press secretary Jen Psaki said yesterday.
"That is not a decision the president is going to make. We are not going to be in a war with Russia or putting military troops on the ground in Ukraine fighting Russia."
The problem with "intentions" is the likelihood of "accidents"…
In a case of tragic timing, Ukraine "went hot" last night almost as soon as our Jim Rickards wrapped up his exclusive briefing on Ukraine and Russia and the market impact.
Within moments, stock futures tanked and gold soared. But it's still not too late to act on Jim's analysis and recommendations. You can watch the replay of the briefing right here.

Meanwhile, in a case of convenient timing, Ukraine "went hot" at the very moment the White House and corporate media were already blaming the brewing crisis for America's economic woes.
But notice how this tweet from CBS News got "ratioed" — a term that describes when the replies to a tweet (the number on the lower left) outnumber retweets and likes by a large margin. Heh…
Doesn't bode well for the line the White House is selling: Asked yesterday whether gasoline prices approaching $5 a gallon in California will soon spread to the rest of the country, the aforementioned Ms. Psaki replied: "As you heard the president say last week, standing up for our values is not without cost."

Left unsaid was what those "values" actually are. Also, who's the "we" implied by "our" values?
Maybe we'll get into that tomorrow…

Meanwhile, as mentioned yesterday, the White House is talking about "crippling" sanctions on Moscow that are doomed to backfire — as Jim Rickards tweeted this morning.
In addition, Jim reminds us that two can play the sanctions game.
"Russia will shut down energy deliveries to Western Europe that will cause those countries to freeze in the dark (Germany actually shot itself in the foot by blocking operations of the Nord Stream 2 pipeline. Where's it going to get the energy?)
"Russia will simply increase its energy sales to China, which will defeat the purpose of U.S. sanctions. If Russia cannot use U.S. dollars, they can begin to use Swiss francs and other non-dollar hard currencies.
"This sanctions war will do more harm to the global economy and Western interests than it will to Russia.
"Perhaps someone in the White House should give Joe Biden a clue about how sanctions actually work in a full-scale war scenario."
If the White House is clueless, you don't have to be. There's still time to take protective measures in your portfolio. You can click here and catch the replay of Jim's exclusive Ukraine briefing right now. Don't wait: As you know, events are moving fast now… so the shelf life of Jim's analysis could prove to be fleeting indeed.

The initial knee-jerk reaction in the markets has become muted with the passage of a little over 12 hours.
At last check, the Dow has shed 1.7% — falling decisively below 33,000. The S&P 500 is down 1%, below 4,200. The Nasdaq, however, is down only fractionally and still holding the line on 13,000.
Gold roared as high as $1,970 at one point overnight… but as we write it's pulled back to $1,923. Silver powered above $25, but it too has retreated to $24.72.
Even the overnight spike in crude prices is looking less extreme as the hours wear on. Still, a barrel of West Texas Intermediate is up 6% from yesterday's levels to $97.70.

Cryptos, alas, are trading in sympathy with stocks as they have since November. Bitcoin is down to nearly $36,000 and Ethereum is below $2,500.
For a while, we were dismissive of crypto's correlation with stocks. But we've run across a theory that the correlation is inevitable as institutional investors gain greater crypto exposure.
That means — for now anyway — crypto is a risk asset and not a safe haven. Doesn't change the long-term potential of crypto and decentralized finance. Just means it's not the route to effortless riches. But you knew that already, right?

Lost in the fog of war is news from Germany that might not bode well for the COVID vaccine makers.
According to Die Welt, one of Germany's mainstream newspapers, the health insurer BKK ProVita has uncovered higher rates of vaccine complications than have been reported until now.
The firm analyzed data from 10.9 million insured people. "According to our calculations, we consider 400,000 visits to the doctor by our policyholders because of vaccine complications to be realistic," says BKK board member Andreas Schöfbek. "Extrapolated to the total population, this value would be 3 million.
"The numbers that resulted from our analysis are very far away from the publicly announced numbers. It would be unethical not to talk about it."
To be sure, the numbers require further analysis and vetting. We'll just note here that according to figures from Statista, the vast majority of jabs in Germany to date have been the Pfizer/BioNTech variety. At last check, PFE is down 2% on the day while BNTX is up 7% on no obvious news. Hmmm…
Allegedly, the state of emergency in Canada is already over.
On Monday, Prime Minister Justin Trudeau said there was a high risk the anti-mandate protesters who were cleared out of the capital Ottawa over the weekend might return. "We're going to continue to keep an eye on this each day and see when we can lift the power — but it won't be right away."
Yesterday, he declared, "We are no longer in an emergency situation. Order has been restored."
Protesters' assets that were frozen by order of Trudeau and Finance Minister Chrystia Freeland have, according to the Canadian Bankers Association, been unfrozen.
Legal challenges to the asset freezes from the likes of the Canadian Civil Liberties Association will continue, however. After all, the door's been opened to further states of emergency and asset freezes in the future.
From The Wall Street Journal: "Christine Duhaime, a lawyer and financial-crime expert at Fusion Intelligence, said there were a number of flaws with the powers targeting protesters' bank assets. Chief among them, she said, was that it could restrict an accused person's ability to hire a lawyer — which is a constitutional right in Canada."

Meanwhile, the main leg of the U.S. anti-mandate convoy has pulled into Kingman, Arizona — with perhaps a little federal accompaniment.

We can't confirm it, but we've seen social media reports of an Air Force EC-130 spy plane circling over the convoy as it makes its way toward Washington, D.C.<
Worth mentioning is that this is only one convoy. Another appears to be headed to New York from two departure points, at least according to this map we scraped off the web…
And still another convoy is set to depart the West Coast next Tuesday. To be continued…
And now a 5 follow-up to a case of petty tyranny from the pre-COVID era…
In the autumn of 2017, we told you about Heather Kokesch Del Castillo's fight with the state of Florida.
When she lived in California a few years earlier, she founded a successful business as a health coach. Then her husband was transferred to Florida and she hung out her shingle there.
Until, that is, the Florida Department of Health delivered a nastygram ordering her to stop offering dietary advice, complete with a fine of $754. She stood accused of being an "unlicensed dietitian" and was threatened with additional fines and up to a year in jail.
"Unlicensed dietitian" and menace to society Heather Kokesch Del Castillo
[Institute for Justice photo]

The good people at the Institute for Justice took up her case on free-speech grounds — pointing out that if she published her advice in a book, no one would have a problem with it. But because she counsels individuals, Florida said she must become a registered dietitian — complete with bachelor's degree, 900 hours of supervised practice and a boatload of fees.

Fast-forward more than four years… and alas, a federal appeals court just told Del Castillo to take a hike.
The 11th Circuit Court of Appeals ruled that Florida's Dietetics and Nutrition Practice Act does not violate an unlicensed nutritionist's right to free speech. By the court's logic, state regulation of a dietary coach is no different than that of a doctor or a pharmacist or an interior decorator.
It's a garbage decision in the eyes of legal blogger Eugene Volokh: "Regulation of (say) surgery or the distribution of pharmaceuticals is regulation of conduct, and the speech between surgeon and patient might well be incidental to that conduct," he explains. "But the regulation of people who give advice about diet (or who give psychotherapeutic advice, without prescribing drugs) is all about regulating speech." [Emphasis ours.]
(Hey, Republicans, what's your hero Ron DeSantis been doing about this blatant interference by Tallahassee bureaucrats with a small-business owner? Jack, it would appear…)
To the mailbag, and a correction of sorts.
We re-ran a Washington Post map of Europe yesterday showing 28 NATO member states, not the current 30. "If such a major news outlet can't even get that correct," a reader writes, "it makes you wonder what quality control measures are actually in place."
To be clear, it's an old map. But we like the design because it best illustrates why potential NATO expansion into Ukraine fuels Russia's centuries-long fear of invasion from the west. When we ran it the first time last month, we pointed out a couple of countries had been added since. In the interest of time, we omitted that fact yesterday.
You can call out the WaPo for a lot of nonsense — and we have over the years — but not this time. Good catch, though. We really do have the sharpest readership of any financial e-letter out there!
Back to the American truckers, and we're getting an earful from both sides…
"You should support the truckers — not question what they want to achieve. It's simple — freedom. The Great Reset is here."
Sheesh, we're all for freedom too. Thought we made that clear enough as we expressed why we're conflicted about the strategy and tactics. Granted, this critique comes from a fellow who said we didn't do our part to support Donald Trump in 2020. For the record, we didn't do our part to support anyone in 2020. Or 2016 or 2012 or 2008…
Meanwhile, after we cited a writer who suggested a protest with real impact would entail simply parking one's truck at home and not delivering anything for 10 days, we heard from someone who's not sympathetic to the cause.
"Seems to me the primary goal of these guys is to increase supply chain woes and inflation and undermine the economy. In other words, stick it to Biden. But while they're at it, the rest of us are American economic pawns. Thanks, guys! You're effing awesome."
Seriously, dude?
Even The New York Times editorial board stuck up for the rights of the Canadian truckers to do their thing in Ottawa.
"We disagree with the protesters' cause, but they have a right to be noisy and even disruptive. Protests are a necessary form of expression in a democratic society, particularly for those whose opinions do not command broad popular support. Governments have a responsibility to prevent violence by protesters, but they must be willing to accept some degree of disruption by those seeking to be heard."
Yes, some forms of protest are intended to be "disruptive." The truckers owe you nothing. They owe only what they're contractually obligated to deliver at a certain place and time. If they choose not to take on any obligations for 10 days and park their rigs — well, are you demanding agents of the state point a gun at their head and make them drive?
Oy…
Best regards,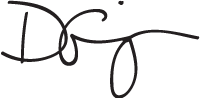 Dave Gonigam
The 5 Min. Forecast