July 22nd, 2020
5 Min Forecast
U.S.-China: Smoke and mirrors in Houston
Tensions heighten (and so goes gold)
Highway to the danger zone?
Get real! Another relative economic indicator
Sports fanatics go to great lengths
A reader on rounding up prices… He who must not be named (at The 5)… And more!

The orders came with no explanation. The reaction is shrouded in even more mystery.
Perhaps you heard the news: The State Department ordered China to close its consulate in Houston by Friday. The rationale was, to say the least, vague — "to protect American intellectual property and Americans' private information."
Shortly after Washington delivered its dictates to Beijing, smoke and fire was visible from the courtyard outside the consulate.
Complicating matters is that social media blew up with claims the fire came first, then the expulsion orders.
Near as we can tell, the sequence of events is that the orders came first, then the fire started making local news in Houston and finally the State Department made the orders public.
In any event, Beijing labels the expulsion an "unprecedented escalation." Don't be surprised if Washington is ordered to close one of its consulates in China.

As all of these developments were breaking last night stateside, the commodities markets in Hong Kong opened for a new day.
Nothing like a little international tension to send gold to new nine-year highs…
At last check, the Midas metal is holding onto those gains, the bid now $1,863. Silver has pushed well past $22.
Gold's all-time record of $1,900 is within sight — especially when you consider all the other troubles between Washington and Beijing.
If you're a newer reader, a quick refresher: In the autumn of 2018, we told you how Washington and Beijing were gearing up for a trade war that could last three decades. A year ago, we told you how the trade war had morphed into a new cold war. Already by April of this year, Donald Trump and Joe Biden were trying to outdo each other for who was tougher on China.

So we have some new breadcrumbs to follow this morning: The diplomatic tiff began hours after the feds indicted two Chinese nationals for hacking.
It's a sweeping indictment, so sweeping The New York Times veered dangerously close to a run-on sentence in its lead…
"The Justice Department accused a pair of Chinese hackers on Tuesday of targeting vaccine development on behalf of the country's intelligence service as part of a broader years-long campaign of global cybertheft aimed at industries such as defense contractors, high-end manufacturing and solar energy companies."
The indictments are bogus. They're performance art on the part of the Justice Department.
The two suspects are believed to be in China, and there's no extradition treaty between China and the United States. There's no way the feds' claims will ever be tested in a court of law; they're intended solely to generate inflammatory headlines.
➢ Special counsel Robert Mueller did something very similar in 2018 — indicting 13 Russian nationals and two Russian companies, accusing them of trying to subvert the 2016 U.S. elections. Imagine the feds' surprise when one of the two companies demanded its day in court; four months ago, the Justice Department quietly dropped the case, tail between its legs.
For now, any connection between the indictments and the consulate closure lies in the realm of speculation.

The confrontation between Washington and Beijing is quickly reaching the danger zone — not that you'd know it by reading U.S. corporate media.
No, instead you need to read the South China Morning Post — Hong Kong's leading newspaper. Since 2016, it's been owned by Alibaba, the Chinese giant sometimes described as a cross between Amazon and eBay. So it's a window into mainland Chinese thinking, without being as bombastic as, say, the People's Daily.

First, there's the financial angle. From a story in today's edition: "Debates continue among Chinese officials and analysts as to whether the United States has the ability and willingness to reduce or even completely cut off China's access to the U.S. dollar system."
Betcha didn't even know those debates were underway, right?
At issue is China's access to SWIFT — the global payments network that greases the wheels of international commerce. It's based in Brussels, but Washington ultimately calls the shots — seeing how the dollar is the globe's reserve currency.
So far it's only Washington's smaller enemies like the governments of North Korea and Iran that are subject to a total SWIFT cutoff.
The article says at this time, the betting in Bejing is that China won't be cut off from SWIFT just yet. But if it happens, a Shanghai-based investment bank projects Chinese global trade will take an instant $300 billion hit.

No, the bigger concern right now is the cold war suddenly and unexpectedly turning hot.
The Hong Kong paper is devoting a four-part series to the topic this week. In part one, Harvard poli-sci professor Graham Allison is cited: "The remainder of 2020 could pose as severe a test for the U.S. and China as the final five months of 1941 did for the United States and Japan."
[We'll let that sink in for a moment.]
"From Beijing's perspective," the article goes on, "the most dangerous tests to its bottom lines have included close military encounters associated with the U.S. Navy's freedom of navigation operations in the South China Sea and the provocative idea of official U.S. recognition of the Taiwan government."
In the South China Sea, rich in both fish and fossil fuels, Washington officially took sides last week with China's neighbors in a dispute over who controls a couple of island clusters.
No one in Middle America has a stake in this dispute 7,000 miles away — we're all a little more preoccupied with a pandemic and a depression at the moment — but the deep state and the military-industrial complex see dollar signs galore. Last week, two U.S. aircraft carrier strike groups entered the region for a second time this month.

How far is the United States prepared to go to counter China in the South China Sea, really?
Or as Pat Buchanan — still cranking out a column twice a week at age 81 — recently put it: "Can we, should we, begin to assemble a system of alliances similar to what we had during the Cold War…?
"Should we start issuing war guarantees to China's neighbors? Should we start putting down red lines China will not be allowed to cross?
"Before we plunged into our half dozen Middle East wars, we didn't think through where those would end. Have we considered where all our belated bellicosity toward Beijing must invariably lead, and how this all ends?"
Alas, the question answers itself. Got gold?

In the meantime, the major U.S. stock indexes are creeping higher.
In a carryover from yesterday's trading, the Nasdaq is the weakest — up microscopically as we write at 10,688. The Dow, meanwhile, is within a few points of 26,900. And at 3,263, the S&P 500 has spent the last five trading days above the 3,200 level we've been watching for weeks.
Big movers include Pfizer and the German pharma firm BioNTech — after the U.S. government announced it would pay $1.95 billion to secure supplies of any COVID vaccine the firms develop. At last check, PFE is up nearly 4%, while the German company's U.S.-traded shares are up 9%.
The big economic number today is existing home sales — up 20.7% from May to June, says the National Association of Realtors. But the virus has still knocked the stuffing out of this number year over year — down 11.3%.

Sign of the times: More than half of the "temporarily" closed restaurants reviewed on Yelp are now gone for good.
That's according to a quarterly report from Yelp: "60% of the 26,160 temporarily closed restaurants on the business review site as of July are now permanently shut," says a summary from the Mashable website.
Cities with the highest rates of permanent closings include Honolulu, San Francisco and Las Vegas.

On the other hand, it's a good time to be the owner of a few cranes in Lublin, Poland…
"This is crazy, but Lublin is so crazy about speedway," a fan named Krzysztof Cugowski tells a Polish website.
Speedway, we're told, is a form of motorbike racing on an oval dirt track, featuring two competing teams.
The stadium in Lublin has a capacity of 13,000… but to observe social-distancing rules, only a quarter of the seats are filled. So the home team rented 21 cranes to give its fans the ultimate view. Organizers plan to stick with the cranes even after stadium capacity is upped to 50% next month.

Meanwhile, with regular season baseball finally starting up in these United States on Thursday, but with empty stands… we see the rooftops across from Chicago's Wrigley Field will be open. At limited capacity, of course.
"The buildings that overlook the stadium on Waveland and Sheffield avenues are covered by the city's restrictions for restaurants and taverns, which permit opening at 25% capacity," reports the Milwaukee Journal Sentinel, which has an interest in the story because the Brewers are in Chicago for the Cubs' home opener. (Go Crew!)
Tickets run "from upper $300s–500" — way higher than $75–230 of years past.
Hmmm… Is that a matter of supply and demand, or has the depression spared the city's yuppified Lakeview neighborhood?

"Inflation," reads the subject line of an email from one of our Financial Reserve members.
"You noted yesterday: 'Businesses are talking of rounding up prices to exact dollar amounts to keep from giving change,' which just sounds to me like another avenue for inflation.
"They could have said 'to the nearest dollar,' but no, they want to round up. For purchases under $10, this could cause a serious inflationary bias."
The 5: Good point… although in the case of truly severe inflation, there might not be many purchases under $10 left!

"You are all as full of **** as Lying Donald Trump," a reader writes.
That's all he says.
The 5: Thank you for that very specific feedback.
We suspect the reader is responding to our issue-length exploration of "woke" culture and its possible lineage from the Italian Marxist Antonio Gramsci, who died in 1937.
Funny thing is, we deliberately excluded Donald Trump from our musings — because to include him would have been pointlessly polarizing.
[In general, that's our policy. Trump wants the spotlight on him, and the corporate media inevitably obliges. It's a sickening symbiotic relationship. We on the other hand are always on the lookout for a more complex and interesting story. Note how we kept Trump out of our main topic today, except to point out how he and Biden are peas in a pod on a crucial issue.]
All we said toward the end of the episode is that in the event of a Biden victory, the wokesters might push aside the centrist corporate Democrats much like the Montagnards pushed aside the Girondists after the French Revolution.
That's not a prediction, just a possibility.
But we wonder if we struck a nerve with centrist corporate Democrats? A little too close to home right now?
Best regards,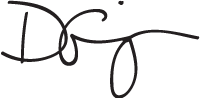 Dave Gonigam
The 5 Min. Forecast
P.S. Congratulations to Weekly Wealth Alert subscribers who bagged a 100% gain this morning on the chipmaker AMD — after a holding time of only two weeks.
Yes, there are more where that came from. See for yourself at this link — no long video to watch.