September 30th, 2020
5 Min Forecast
Dow cause and effect (not really)
Debate set designers' Freudian slip
Zach Scheidt: the market, the Fed and the Oval Office
Greg Guenthner on long-awaited S&P 500 action
JPMorgan's felonious precious metals "razzle-dazzle"
RIP Cheeseburger in Paradise
Mailbag: Dave's not off the hook… When "expert" opinions aren't so expert… And more!

Upon waking, the first thing to greet your editor this morning was this…
Heh…
As we've pointed out before, this is a common technique used by Establishment financial media. Note the clever use of the word "after." It's how lazy headline writers imply causation while giving themselves plausible deniability.
The headline itself is totally factual, right? But equally factual would be, "Dow futures fall 300 points after Serena Williams Achilles injury." Headline writers count on you, the news consumer, to mentally substitute "because of" for "after."
The reality is there's any number of possible reasons Dow futures fell 300 points… and nobody will remember any of them by next week.

Then again, on this occasion we're tempted to give the headline writers the benefit of the doubt.
Did you know, by the way, they achieved that sound by applying the rubber part of a toilet plunger to the bell of a trombone?
But yes, it makes sense. Watching two Grandpa Simpsons grunting and pointing fingers at each other, it's apparent the United States is much closer to the end of Sir John Glubb's 250-year empire cycle than the beginning. Sell, Mortimer, sell!
➢ Did anyone else notice how the backdrop behind both candidates had the passage from the Declaration of Independence about "the Right of the People to alter or abolish" a government that's become destructive of the people's rights? We'd like to think the set designers were engaged in a bit of gentle subterfuge…
"It's easy to think that major changes will happen if there's a power shift in Washington," says our income specialist Zach Scheidt — with an eye toward the markets and the economy in 2021.

"But the truth is many areas of the market won't experience change regardless of who wins in November," he goes on.
For starters, interest rates: "Interest rates will remain low for a long time thanks to the pressure the coronavirus crisis has put on the economy and the Fed's commitment to helping support the recovery.
"This commitment won't change regardless of who wins the White House or which party controls Congress.
"With this in mind, we can continue to invest confidently in the areas of the market that benefit directly from low interest rates, like the housing market, precious metals and blue chip dividend stocks."

Something else that won't change — the tech rush.
"The last couple of years have featured some incredible tech advancements, including cars that can drive themselves, the rollout of global 5G networks, artificial intelligence applications and much more.
"The coronavirus crisis has only served to accelerate much of this advancement as more people work from home, more companies are making their data available on the cloud and tech companies are accelerating the development of new solutions for customers.
"This is a great trend for investors because there are so many companies growing profits from new and exciting technology. And regardless of who is elected in November, tech momentum will still be a high priority for my team as we uncover new opportunities to grow your wealth."

And one more thing that won't change: "One thing that every retiree needs is income," says Zach.
And with those low, low interest rates, traditional thinking just won't cut it anymore. As Zach showed us two weeks ago, Treasuries, money market funds and CDs simply won't deliver the investment income that retirees once counted on.
"No matter who sits in the Oval Office next year," he goes on, "these retirees will still need income. And this is going to drive demand for stocks that pay reliable dividends. I expect this theme to drive stock prices for these dividend stocks higher.
"Meanwhile, shareholder pressure on management to pay more of their earnings out to investors will keep those dividend payments growing."
Of course, the go-to source for Zach's favorite dividend payers is his entry-level newsletter, Lifetime Income Report. Subscribe now and you'll get a free copy of Zach's Big Book of Income 2.0, fully revised and updated. We have 450 copies available today.

As the day wears on, that 300-point drop in Dow futures has reversed into a 385-point gain in the Dow itself.
What did we say about how by next week, nobody would remember why futures dropped overnight?
The causation implied by the media is a statement from Treasury Secretary Steve Mnuchin that Congress will take one more "serious try" at another spend-a-palooza stimulus bill. Then again, maybe Serena's Achilles injury isn't as bad as first thought?
In any event, the Dow is up the strongest of the major indexes, nearly 1.5% as we write, at 27,845. The Nasdaq is leaving 11,000 even further in the rear-view. The S&P 500 is the laggard, up just over 1% at 3,370.
Gold is retreating after its run toward $1,900 yesterday, the bid now $1,885. Silver's back below $24. Crude is up, but still below $40.

After a strong stock rally two of the last three trading days, "This is exactly the action we've been waiting for following the September correction that dropped the averages double digits in a matter of weeks," says chart hound Greg Guenthner. "We're seeing the stocks that led us lower begin to stabilize and move higher."
Greg directs your attention to the S&P 500, especially the two horizontal green lines he's drawn on this chart…
"The 3,200 level, which acted as resistance during the S&P's summer rally, has been our most important mark to watch as this correction ran its course," he explains. "The strong bounce and follow-through we're seeing has halted the skid (for now) and offered traders the perfect entry for new long positions.
"Of course, we're going to need to see some follow-through. The end of the month and quarter are now upon us. I'd like to see the market hold these gains throughout the week. A gap and retreat move here might tell us that stocks aren't ready to run just yet. If this happens, we could be in for some more chop or even a retest of 3,000 (the lower green line).
"But so far, so good!"

Make it five felony counts in six years for JPMorgan Chase.
As we noted briefly before hitting the "send" button yesterday, JPM has settled with the Justice Department, SEC and CFTC — $920 million to sweep years of precious-metals manipulation under the rug.
Under the settlement, JPM admits to two felony counts of wire fraud for the practice of "spoofing" — traders flooding the derivatives markets with orders they had no intention of executing, with the aim of moving prices one way or another. Or as one of the damning chat messages said, "a little razzle-dazzle to juke the algos."
That's two counts despite what the feds' own charging document describes as "tens of thousands of instances of unlawful trading in gold, silver, platinum and palladium."
An important number for the record, courtesy of Pam Martens and Russ Martens at Wall Street on Parade: "Under the richly compensated leadership of Chairman and CEO Jamie Dimon, JPMorgan Chase, the largest bank in the United States, has admitted to an unprecedented five criminal felony counts since 2014 and [been] put on criminal probation three times."
The Martenses point out that's five more felonies than the bank pleaded guilty to in the preceding 100 years. They also remind us that the law firms JPM hired as outside counsel previously employed both Attorney General William Barr and SEC Chairman Jay Clayton. Swampwater's rising…

The sweetheart settlement is no surprise if you're a longtime reader: One of Barr's predecessors, Eric Holder, admitted to Congress years ago that "too big to jail" is official federal policy.
"I am concerned," he said in 2013, "that the size of some of these institutions becomes so large that it does become difficult for us to prosecute them when we are hit with indications that if you do prosecute, if you do bring a criminal charge, it will have a negative impact on the national economy, perhaps even the world economy."
And when the economy is on its heels the way it is now? It's the perfect excuse to give JPM a pass.
Meanwhile, if you're up for a deep dive into the subtle and dark arts of precious metals manipulation, here's a fairly recent entry from The 5's voluminous archives.

Among the lockdowns' latest casualties — the last Cheeseburger in Paradise…
(Actually, that's mixing up your Buffett songs, but clever…)
The final remaining location in Secaucus, New Jersey, is no more. "The decision comes after the company's parent, Luby's, approved plans earlier this month to liquidate and sell its assets," reports the state's major newspaper chain, citing a company statement.
Per Wikipedia, the first restaurant in the chain opened in 2002 in… Indianapolis, of all places. Jimmy Buffett's Margaritaville Holdings was an original partner, but Buffett cashed out in 2009. Luby's acquired the chain in 2012.
At its peak a few years ago, there were 23 locations in 14 states… but by late 2018, only the Secaucus one remained. And with the lockdowns claiming Luby's, it's now gone too. (Ditto for another Luby's holding, Fuddruckers.)
A close reading of the Wikipedia entry suggests Luby's might retain the rights to Buffett's song, Buffett having sold them to the outfit that owned the chain before Luby's.
Might be the most valuable asset in the entire liquidation proceeding. Buffett could reclaim them for a song. (Yeah, I'm here all week, try the veal…)

"Dave, you don't get off that easily," writes the reader who took your editor to task yesterday.
"All politicians and 'bureaucrats' suck? And this is why there's prevalent 'COVID' (19) denial?
"This is one of the reasons we are in this pandemic predicament and a reason why we can't get along with one another: LOTS of criticism but FEW solutions.
"What would you do, Mr. Dave Smarty Pants? Open up everything and hope for the best?
"Apologies to John Venn, but you have grossly misrepresented yourself. Do you really take COVID-19 seriously?
"We're at the point that there's no intersection between 'people worried about expansion of authoritarian government policies' and 'people taking COVID-19 seriously.' These have ALL become political issues.
"You don't have a problem with ALL politicians and bureaucrats because depending on the polarity, each has a vastly different message. Fess up, Trumper, you're with opening ASAP, save the world from Depression Deux at all costs AND some COVID-19 denial.
"If you have a better message to manage another 200K deaths while, maskless, we congregate at bars, SPEAK UP! Until then, just stick with what you know."
The 5: OK, fine. Here's what we know.
We know everyday people exercising common sense might scratch their heads when the experts flip-flop on masks.
We know everyday people exercising common sense might scratch their heads when political leaders tell them in the face of a pandemic large protests are acceptable, even desirable — but only for certain causes.
We don't know what "solutions" are appropriate. You, however, seem possessed of what Thomas Sowell called The Vision of the Anointed in his 1995 book of that title. That mindset inevitably leads to draconian solutions imposed from the top down.
The reality is some things in our world are way too complicated for any expert to figure out without massive unintended consequences. That's a foundational principle behind this e-letter's approach to the economy.
And we're seeing the evidence before us with the pandemic as well: In May, the United Nations issued a report that suggested, as the Los Angeles Times put it, "the economic devastation the pandemic wreaks on the ultra-poor could ultimately kill more people than the virus itself."
It said up to 130 million people who weren't on the brink of starvation before will be by the end of this year. Contrast that with the global death toll from the virus itself that just crossed 1 million.
Granted, not all of those newly starving people can be chalked up exclusively to the consequences of lockdowns. But the number who can is surely substantial. Why haven't the Johns Hopkins wonks come up with a starvation dashboard?
Meanwhile, your continued insistence on labeling this editor as a "Trumper" despite years of near-daily published evidence of contempt for politics (and how Trump has politicized everything, with the media's complicity) is prima facie evidence you're unwilling to deal in good faith. We're done here.
"Mr. Gonigam's Venn diagram on COVID is like it sucked everything out of my brain related to COVID and summarized it neatly in a beautiful symbology," a reader writes.
"Mind if I reuse it on my Facebook page (instead of remaking something similar)?"
The 5: If memory serves, we nicked it from somewhere on Reddit months ago. And we're pretty sure whoever made it did so in the spirit of sharing far and wide…
Best regards,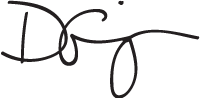 Dave Gonigam
The 5 Min. Forecast
P.S. "Are you stopping printing The 5?" a reader inquires. "Hope not, love The 5. Keep it coming. Thank you."
Don't know what gave you that idea, but we're not going anywhere. Thanks for your support!