December 9th, 2020
5 Min Forecast
NYC delivery surcharge defies all logic
Broken trust: "arbitrary public health rules"
Politicos… and mashing the mute button
Feeling pitchforky? The "only revolution we need"
A visit from the (wealth) goon squad
Cannabis-legal Canadian province wins a Darwin Award
"Waivers for generals"… Gen. Austin's deep(er) state ties… And more!

From our "new taxes and weird fees" file… which is bulging again under the strain of a pandemic…
"Under a new proposed bill, New York City residents would be required to pay a $3 surcharge on packages they ordered online, with the exception for medicine and food," reports WNBC-TV.
Supposedly the tax would raise $1 billion a year, which would be funneled to the Metropolitan Transportation Authority. With bus and subway ridership still way, way down, MTA revenue has cratered.
State Assemblyman Robert Carroll (D-Brooklyn) justifies the notion in a New York Daily News Op-Ed: "A delivery surcharge would incentive some consumers to patronize neighborhood businesses instead of reflexively ordering items online from Amazon, Walmart, Etsy or eBay."
Wait — at the outset of this total fubar, governments told us to stay inside except to buy groceries and medicine. People complied — and began getting their stuff online.
Now they're to be punished for their compliance… with a new tax to pay for mass transit that hardly anyone's using, also because of government orders. Got it.

Along those same lines, "arbitrary public health rules are a way to break the public's trust," Harvard epidemiologist Julia Marcus tells The Boston Globe.
Marcus is speaking specifically about Massachusetts Gov. Charlie Baker's recent edicts to mask up outdoors — which even many of the worst nanny-state "public health" authorities say makes no sense.
"Baker has justified his outdoor mask mandate by saying it sends a message," writes Faye Flam in a Bloomberg opinion piece. "The message I heard was that the rules are not chosen for our health and welfare but to make our political leaders look like they are doing something…
"Harvard's William Hanage, who studies infectious disease dynamics, told me that people don't need more rules. They need more information about how the virus is transmitted so they can take steps to avoid it. 'When you phrase things in terms of rules, it leads people to try to come up with ways to get around those rules.'"

"When you are so strict about what people can do, they stop listening," Brown University health economist Emily Oster tells the Los Angeles Times.
More than 80% of Californians are back under stay-home orders as of this week. The Times is giving space to public-health academics who say all the mandates are starting to backfire.
Better, they say, to take the "harm reduction" approach. The analogy they draw on is the needle-exchange programs for drug users that curb the spread of disease.
"When it comes to the COVID-19 pandemic," writes Times reporter Soumya Karlamangla, "a harm-reduction approach would encourage masking and social distancing instead of demanding that people have no contact at all with friends or family they don't live with.
"In other words, even during a pandemic, abstinence-only isn't effective."
But lockdowns are all the politicos know, so that's what they keep doing — even if they don't observe their own mandates, like California Gov. Gavin Newsom.
And public trust keeps breaking.

"Newsom and his cronies deserve torches and pitchforks. But what we can do instead is simply refuse their orders," writes the iconoclastic historian and podcaster Thaddeus Russell.
"That's the only revolution we need."
Perhaps with that in mind, several lawmen in Southern California say if Newsom wants his orders enforced, he'll have to send out the health department. Their deputies won't issue tickets or make arrests.

"Policymakers must not penalize residents for earning a livelihood, safeguarding their mental health or enjoying our most cherished freedoms," says Orange County Sheriff Don Barnes.
Riverside County Sheriff Chad Bianco is even more direct: "These closures and stay-at-home orders are flat out ridiculous."
As we've said before, these lawmen know their authority rests — at least to some extent — on the consent of the governed.
We're now six weeks past the point when we fretted about a six-week lag between the rising COVID case counts in Europe and the United States… and the rising potential for violent backlash like we saw in Italy in late October.
If instead we're seeing a wave of nonviolent resistance, that's all to the good. Or as Russell says, "the only revolution we need."

We end our pandemic musings today where they began — with more of those "new taxes and weird fees."
From the BBC this morning: "A one-off 'wealth tax' would be the best way to patch up U.K. public finances battered by the coronavirus crisis, tax experts have said."
The British government formed a Wealth Tax Commission early on during the crisis, last April. Made up of about 50 academics, tax pros and "policymakers," the panel is coming forward with its recommendations.
As the Beeb summarizes, "A 1% per year tax rate could be imposed for five years on wealth of more than £1 million per two-person household."
That's about $1.35 million. The total would include primary residence and retirement savings. Near as we can tell, mortgage debt would be subtracted from the total.
We imagine there's a fair number of couples in high-cost-of-living London — or maybe escaping from high-cost-of-living London the way people are from New York, San Fran, etc. — who have a substantial amount of a $1.35 million-plus net worth tied up in a primary residence and who still live paycheck to paycheck.
This wealth tax is far more extreme than the proposal in California — which is 0.4% on net worth over $30 million. We'll keep an eye on the proposal's progress — and whether any politicos stateside get the same notion.
Gold's rally didn't last long.
After spending much of yesterday in the $1,860–1,870 range, the Midas metal sold off hard shortly after the Comex open in New York this morning. At last check, the bid is $1,840.
No, there's no obvious catalyst. There wasn't last time, either, when gold dipped below $1,800 at the start of the month.
All we can do is engage in conjecture. Which our old friend Chuck Butler did today in his Daily Pfennig e-letter, which he's helmed since 1992.
"Investors buy futures contracts to buy gold at a specific price and expiration date," he explains. "And so it was for the December expiration date.
"But the problem for the Comex was that I don't think they had the stock of gold it would take to make good delivery on all those contracts that had piled up for the December expiry. So… basically it was a signal to the price manipulators to 'do their thing,' and bring the price of gold down dramatically, to get all those buy contracts to sell, and give up getting gold at their specified price… And it worked."
As for stocks, the major indexes are all drifting down — and the Nasdaq is taking it hardest as we write.
At 12,430, the tech-heavy index is down 1.2% from its record close yesterday at 12,430. The S&P 500, which surpassed 3,700 for the first time yesterday, rests at 3,680. The Dow is down the least and still holding the line on 30,000.
Trader chatter is all about DoorDash debuting as a publicly traded stock at $182… after pricing its IPO at $102. Nosebleed, anyone?
"Are we buying this new stock right away? Absolutely not," Greg Guenthner tells his Weekly Fortune Alliance readers. "But it might become a nice trading vehicle once it settles in… we'll just have to wait and see.
"The first few days and weeks of a new listing are a little too wild for me. Plus, there are other opportunities in this market."

Our latest entrant in the "How to Foul up Cannabis Legalization" sweepstakes is… Ontario, the province that's home to three out of every eight Canadians.
From Toronto's CFTO-TV: "More than two years after the legalization of cannabis in Canada, the majority of Ontarians consuming pot still buy it from the illegal market because they find it offers better quality, according to Ontario's auditor general."
Yes, the auditor general's annual report finds 80% of cannabis sales in Ontario still taking place on the black market.
But it's not a matter of steep taxes — which is the reason California still has a thriving underground trade. No, it seems the legal stuff in Ontario is… well, just poor-quality bud. Not very potent, and not very fresh, either. The main complaint identified in the report is that it's "too dry."
Well, that's what happens when the market is controlled by a state monopoly.
The Ontario Cannabis Store has total control of online retail sales… and total control of wholesale distribution to private brick-and-mortar retailers. Is it any wonder its product is schwag-tastic?

"Waivers for generals," reads the subject line of a reader's email.
Yesterday we took note of both the military-industrial complex connections of Lloyd Austin, the Biden team's pick for Pentagon chief — along with the fact he's only four years removed from active-duty military.
And so Congress — both the House and Senate — would have to issue a waiver, as it did for James Mattis in 2017.
"And the last time before that," our reader reminds us, "was Gen. George C. Marshall, who was 'Give 'Em Hell' Harry Truman's SecDef from Sept. 21, 1950–Sept. 12, 1951.
"FWIW, someone somewhere said of Gen. Austin's chances of a waiver that these sorts of things should only happen once in a generation.
"OTOH, I would prefer the general to that warmonger Ms. Flournoy."
The 5: Yes, this will be an interesting test of politicians' hypocrisy thresholds.
When Donald Trump nominated Mattis four years ago, 17 Senate Democrats refused to grant the waiver. They were adamant about upholding the principle of civilian control over the military.
They appear to feel the same way now. "I didn't for Mattis, so I probably wouldn't for [Austin]," says Sen. Jon Tester (D-Montana) — one of the few people in the Senate who doesn't strike us as a total phony.
But several other Democrats held their nose and granted Mattis a waiver on the grounds that he'd be one of the "adults in the room" surrounding the mercurial Trump.
Among them was Sen. Jack Reed (D-Rhode Island), the ranking Democrat on the Armed Services Committee: "Waiving the law should happen no more than once in a generation," he said then. "Therefore I will not support a waiver for future nominees."
But that was then and this is now: "The burden of proof is on the administration. It also comes down ultimately to the quality of the nominee."
Reed is straddling the fence so hard he must be writhing in pain.

Meanwhile, it turns out Austin's palms are even greasier than we thought yesterday, with his membership on Raytheon's board of directors.
Austin is also a principal in Pine Island Acquisition Corp.
Pine Island is one of those "special purpose acquisition companies," or SPACs — a publicly traded company that exists for the sole purpose of taking other companies public.
In its prospectus to investors filed with the SEC in September, Pine Island is brazen about its business model: "We believe that with our access, network and expertise, we are well-suited to take advantage of the current and future opportunities present in the aerospace, defense and government services industries."
Pine Island began trading on Nov. 17 under the ticker symbol PIPP-UT at $9.90 a share. It drifted steadily higher to about $10.20 by yesterday's close. Today, with the emergence of Austin's involvement? $10.60.
Of course, Team Biden is bending over backward to say Austin will divest his Pine Island stake if he's confirmed by the Senate; ditto for Secretary of State-designate Antony Blinken, also a Pine Island principal before he joined the Biden campaign this fall.
But that's not the point. The point is the depth of the swamp water in D.C.
And it's not a Democrat or Republican thing; Gen. Mattis was on the board of General Dynamics before Trump appointed him.
Really, it's not a swamp, it's a cesspool.
Best regards,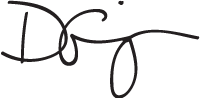 Dave Gonigam
The 5 Min. Forecast
P.S. Far from the cesspool of money and politics stretching between Wall Street and Washington… our Ray Blanco has developed an all-new strategy to identify, in advance, which biotech firms are on the cusp of FDA approval for new drugs.
You can imagine how lucrative that could be, right?
Ray lays out how it all works when you follow this link. We urge you to check it out right away. For reasons you'll see when you click, his message goes offline at midnight tomorrow night.