January 19th, 2021
5 Min Forecast
Facebook insider on "used and abused" social media
Warren Buffett's heir apparent and "SPAC king"
Ray Blanco: outlier SPAC returns
Team Biden and DOJ antitrust division (fox watching the henhouse?)
IRS' tax-filing delay, but no delay to pay!
Old-world machine gets the best of would-be thieves
Readers weigh in on "censorship and propaganda"… "Timely and poignant"… One of the best Onion headlines ever… And more!

"Social media platforms… have been used and abused in ways that we, their architects, never imagined."
No, we're not picking up where we left off yesterday. (Although we got plenty of feedback, which we'll share later on.)
It just happens that the billionaire who said that — in 2017 — has become one of the most interesting people in all of finance. And at this moment in early 2021, following his lead has the potential to pay off big.

His name is Chamath Palihapitiya. His first claim to fame is that he was an early honcho at Facebook, from 2007–2011.
He was born in Sri Lanka (the island country off the tip of India). His citizenship is Canadian and American. He's now 44 years old.
These days, among other things, he's founder and CEO of the venture capital firm Social Capital and a minority owner of the NBA's Golden State Warriors.
"I think he's the new Buffett," says Josh Brown, chief of Ritholtz Wealth Management. Like Buffett, Palihapitiya has "figured out how to have the zero cost of capital and the endless money coming in, and everything he touches is just, like, it turns to gold immediately," Brown tells the YouTube channel The Compound.
Palihapitiya also knows how to grab headlines. A few days ago, he told CNBC that Tesla could double or triple from present levels and Bitcoin could soar to $200,000 as a chaos hedge. (It's just over $37,000 this morning.)
And yes, he has regrets about Facebook. In that same CNBC interview, he said, "The skeptical part of me says that we optimized for short-term profitability at the sake of our democracy."

But it's Palihapitiya's reputation as "the SPAC king" that has our attention this week.
"As a quick refresher, SPACs are 'blank-check companies'," says our tech-and-biotech specialist Ray Blanco. "They're essentially publicly traded stocks with no actual business operations that exist for the sole purpose of taking other companies public."
Here's how it works: "A SPAC goes public, full of investor cash and looking for an attractive privately held business to take public. Typically, a SPAC looks for an acquisition target with some kind of theme — it could be electric vehicles or maybe space tech or cannabis." In addition, "SPACs have a preset time period to make a deal or return cash to investors."
According to figures Ray collected from SPAC Track, the median completed SPAC deal in 2020–21 returned 21%. That means half returned more, and half returned less.
The average completed SPAC deal, however, returned 55%. "That suggests some outlier wins are pulling the average return higher.

"Those outlier returns belong to Chamath," says Ray.
"The average return for a deal where Chamath Palihapitiya was involved was 163%" — triple the average.
Some of Ray's readers have already benefited from Palihapitiya's golden touch: In late 2019, it was one of his SPACs that wound up taking Richard Branson's Virgin Galactic (SPCE) public. Ray urged readers to take 250% gains on SPCE in February 2020 — just before the market's COVID-crash.
"Currently," says Ray, "Chamath and his firm have a handful of open SPAC deals." Just days ago, he added one of them to the portfolio of his premium Catalyst Trader advisory.
Ray launched this service barely two months ago. So far, his readers have closed out four positions for gains of 21%… 55%… and 70%. There's only one loss of 22%. And these are straight-up stock trades, no options.
In the open portfolio is the Chamath SPAC… and a $2-a-share company that just might hold the key to Tesla's vaunted plans for a "million-mile battery." As Ray explains at this link… the catalyst for this tiny battery player's big move could come as early as next week.

The holiday-shortened week is off to a good start for the major U.S. stock indexes.
At last check, the Dow is up a half percent, approaching 31,000 again. The S&P 500 is up stronger, pushing 3,800. And the Nasdaq is up strongest, about three-quarters of a percent and approaching 13,100.
Two more of the big banks have reported their numbers: Bank of America beat analysts' expectations on earnings but missed on revenue. Goldman Sachs delivered "beats" all around.
Today is also the first day of trading for Stellantis (STLA). That's the new name for Fiat Chrysler, now that the company has merged with France's PSA Group — maker of Peugeot.
Supposedly the name is derived from the Latin stello, meaning "to brighten with stars."
What that has to do with cars, we're not really sure… but we imagine it translates to a hefty payday for some "brand consultant."
And with that ticker symbol, all we can think of now is Marlon Brando…
Gold is still in the doldrums at $1,841. But silver has climbed back above $25. Crude is approaching $53.
➢
Traders are keeping half an eye on the confirmation hearings of the incoming president's pick for Treasury secretary, Janet Yellen. We're not holding our breath, but we'd love it if someone would demand she disclose all her speaking fees and corporate compensation since she stepped down as Federal Reserve chair three years ago.

So far, we know the total is more than $7.2 million, but she's disclosed the specific speaking gigs for only 2019 and 2020. At this time, 2018 is a black box. (Of course, even bringing up the subject exposes us to allegations of misogyny, but we'll take the bullet.)
Meanwhile, the top contender to run the Justice Department's antitrust division is… well, let's just say there's a certain fox-watching-the-henhouse quality.
From David Dayen and Ryan Grim at The Intercept: "Renata Hesse, a former Justice Department official under President Barack Obama, worked alongside Sen. Ted Cruz defending Google a decade ago, helped shepherd through the Amazon/Whole Foods merger and represented several pharmaceutical companies and other clients in antitrust cases."
And that's who might be pursuing the biggest antitrust cases of the last two decades — against Google and Facebook. Except she might have to recuse herself from the Google case given her history, right?
Can't make this stuff up…

For the record: Tax season starts later than usual this year.
Typically you can start filing in late January, but just before the weekend the IRS announced it won't accept returns until… Feb. 12.
Per an IRS statement, KOLD News in Arizona reports the delay "allows the IRS time to do additional programming and testing of IRS systems following the Dec. 27 tax law changes that provided a second round of Economic Impact Payments and other benefits."
Of course, if you're expecting a refund, this means Uncle Sam gets an extension on an interest-free loan he's taken out from you. Nice, huh?
But no, it doesn't work in reverse: If you owe Uncle Sam money, the deadline won't be extended this year — unlike last year. It's back to April 15.

Word to the wise if you're a small-business owner: An optician in Japan accidentally came up with an ingenious way to foil thieves.
Three burglars broke into Vision Support in Kamakura City a few days ago. They were in the store for all of 40 seconds and made off with more than 100 luxury frames worth about $48,000.
But… they couldn't make it into the cash register. It's so old, they couldn't figure it out.
It's very similar to this one…
Theft-resistant device made by National Cash Register around the turn of the 20th century
[Photo by Creative Commons user Kozuch]
"There's a special way to open it," owner Seiya Mori tells the SoraNews 24 site. And he's not telling anyone now.
More than one wag observed on social media that the cash register might have been the most valuable item in the store. Not that it would be easy to haul out. Or sell without being easily caught…

"You rock in yesterday's 5 on censorship and propaganda," a reader writes of our holiday rerun. We got many notes of appreciation — even more than when it was originally published two months ago.
"Great read, scary, but true," says another. "It's sad to see what is happening to our country. Thanks and keep up the good writing."
"Thanks for this rerun!" says a third. "The MSM of the U.S., both print and broadcast, have become the TASS and Pravda of the old Soviet Union: that is, spouting nothing but state- (read government-) sponsored propaganda.
"Fortunately, The 5 and a few other similar publications are still willing to report real news and point out the hypocrisy of MSM and most of the pols. Keep up the good work!"
"Well written, Dave! Thanks," offers a fourth. "My view is that social media are more of a bane than a benefit, and so I avoid them. When it comes to alternative media, I am grateful for The 5. I only wish that all alternative media were as well reasoned and dispassionate as you are. But many writers feel they have to engage in hyperbole and histrionics to gain attention. And that turns me off."

"Timely and poignant essay yesterday in The 5 on fear and loathing," says still another.
"I have watched the financial newsletter industry from the early Daily Reckoning days before the dawn of The 5. You have provided and continue to provide the alternative insights without the divisive angst. That is relevant to both our portfolios and our sanity.
"More and more we are opting out of the other forms of media (especially social) to preserve the latter. Our up-is-down-and-down-is-up world is like a slow-motion car crash. We don't know if we can correct in time or will still be here when it's over but aren't letting go of the wheel. Thanks for helping with the navigation."

No, the reaction was not universal.
"I understand and share your concern about the proposed disinformation campaign, but the insurrection on Jan. 6 proves this point exactly, viz. that too many people are incapable of discerning the Truth from Falsehoods! What is your solution so this type of sedition doesn't happen again??"
The 5: We say what we said nearly a year ago when Zero Hedge was booted off Twitter: "Misinformation" withers in the sunshine. Banishing speech — to wit, claims of a stolen election — only makes it look like forbidden fruit and makes it more attractive in an environment when trust in the system is already abysmal.
Also, let's not forget that in September 2019, Hillary Clinton called Donald Trump "an illegitimate president" — owing to "the many varying tactics they used, from voter suppression and voter purging to hacking to the false stories."
Should that have been suppressed? And is there any doubt that some sort of uprising would have occurred if the result in 2020 had gone the other way?
The bigger point: None of this ends in a good place…
They really are about to launch a Second War on Terror, oblivious to how badly the first one turned out.
On Sept. 11, 2001, al-Qaida was about 400 guys. A few years later, it was a worldwide movement.
Which brings to mind one of the best Onion headlines ever…
That was in 2014. Seven years later, the "plot" is working just as planned, no?
Best regards,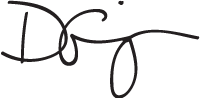 Dave Gonigam
The 5 Min. Forecast
P.S. Crunch time: Tesla needs breakthrough technology to deliver on the promise of its "million-mile battery"… and it probably doesn't have that technology in house.
That means they're going to have to buy it from someone else.
And our Ray Blanco thinks he knows who that someone else is.
Take action next week and it could mean a 1,000% gain in the next three months. See for yourself right here.