June 11th, 2021
5 Min Forecast
Collateral damage: weaponized COVID-19 vaccines
Jim Rickards on the "Axis of Gold" (three years in the making)
Market is over its inflation freakout?
A 401(k) provider offers cryptocurrency access
Starbucks' supply-chain shortages
A reader applauds Buffett's and Bezos' tax maneuverings… A "pay-as-you-go appreciation tax" (no joke)… And more!

Call it collateral damage from economic warfare: Millions of Venezuelans might miss out on a COVID vaccine because the government's payment for a huge shipment has been declined.
Like many developing countries, Venezuela is getting vaccines from the global COVAX program. The government has bought $120 million worth, and most of them are already paid for… but yesterday the foreign minister announced that four payments totaling $4.6 million are "blocked and under investigation," per a notice from the Swiss bank UBS.
"It was not immediately evident who blocked the operations or why," says the Reuters newswire. No comment yet from either UBS or COVAX.
Of course, Venezuela is operating under scads of U.S. economic sanctions — some of them dating back to the Dubya administration.

And while economic sanctions typically make exceptions for food and medicine… the reality is that banks are scared to death of processing payments for those goods.
Because the global reach of U.S. sanctions makes Washington "the economic policeman of the planet" — those were the words of France's finance minister three years ago — banks are wary of anything that even looks as if they might be aiding a regime under sanctions.
The potential penalties — being shut out of the SWIFT network and other dollar-payment systems — would put them out of business.
A quick search of Google News demonstrates how pervasive is the impact of U.S. economic warfare around the world.
In addition to the law passed by China that we mentioned yesterday…
"U.S. Ambassador to Belarus Says New Sanctions Are Coming 'Soon'" (CNN)
"U.S. Sanctions Nicaragua: Accuses Leftist Government of Undermining Democracy" (NPR)
"U.S. Sanctions Iran-Based Money Network Funding Yemen's Houthis" (Al Jazeera).
One more headline demonstrates how targeted nations aim to push back: "Russia to Consider Ditching Dollar-Denominated Oil Contracts if Faced With More U.S. Sanctions" (CNBC).

Over the last three years, our Jim Rickards has documented an effort to create an "Axis of Gold" comprising Russia, China, Iran and Turkey — "a robust multilateral payments system that is free of hacking, tracking or interdiction by the U.S., and free of U.S. dollars.
"This gold-based payments system will dilute and ultimately eliminate the impact of U.S. dollar-based sanctions."
You can well imagine other nation-states that defy Washington's dictates — Venezuela comes to mind, North Korea too — would also want in on this arrangement.
Long term, such an effort would severely undermine the dollar's role as the globe's reserve currency. It's a slow-motion process; you want to accumulate gold and other non-dollar assets as part of your portfolio mix if you haven't already.
Short term, however, this big-picture trend served up little in the way of profit opportunities for everyday folks — until now.
Jim Rickards has developed a strategy he calls COBRA — a first-of-its-kind chance for retail investors to capture the upside as governments wage economic warfare all over the world.
The back-and-forth forces of economic warfare cause $6.6 trillion to change hands daily — you read that figure right — so the stakes are enormous, and so is the potential for gains.
Jim urges you to join him for a Special Profit Briefing set for this coming Wednesday, June 16, at 1:00 p.m. EDT.
As mentioned yesterday, access is free and your spot is already reserved. All you need to do is follow this link to confirm it.

The major U.S. stock indexes are meandering as the week winds down.
At last check, the Dow was down a third of a percent to 34,349. The S&P 500 registered 4,234 — down five points from yesterday's record close. The Nasdaq is flat, a hair above 14,000.
The bigger picture, however, is this: "The Dow, S&P 500 AND the Nasdaq are all trading above their 200-day moving averages once again," says our floor-trading veteran Alan Knuckman. "And all is calm on the volatility front."
Indeed, as we check our screens, volatility as measured by the VIX is 15.6, its lowest all year.
"Sure, market action has slowed since the start of 2021 but this consolidation period is the perfect time to be scanning for new plays ahead of the next market catalyst."
Gold poked its nose above $1,900 overnight in Hong Kong, but it's been all downhill since; at last check the bid is $1,878. But silver's hanging tough, a nickel below $28.
Crude is up again today, now just a penny away from $71 a barrel — territory last seen in the autumn of 2018.
No drama for Bitcoin today — nearly flat at $36,686.

OK, can we safely declare the market freakout about inflation is now over?
For most of the spring, the mainstream narrative was about accelerating inflation keeping a lid on the stock market — on the theory that accelerating inflation would push up long-term interest rates and the Federal Reserve would have to tighten monetary policy, choking off some of the EZ money flowing Wall Street's way.
As long as the stock market didn't reach new highs, the theory looked valid on the surface.
Then came the government inflation numbers we mentioned here yesterday. Even though they came in hotter than expected, the market reaction was totally chill.
As a matter of fact, the yield on a 10-year Treasury note fell to 1.46% — the lowest in more than three months. And as noted above, the S&P 500 touched a record yesterday while volatility is at 2021 lows.
Meanwhile, the mainstream narrative has shifted dramatically — as the folks from Arbor Research show you right here…
And so the mainstream has come around to Jim Rickards' view: Inflation will start cooling off again, at least for the rest of 2021. (Next year could be a whole 'nother story — stay tuned.)
Milestone: A 401(k) provider is about to offer cryptocurrency access.
ForUsAll provides 401(k) services for about 400 employer clients. Not all of those clients will want to sign on for crypto access… but for those who do, employees will be able to put away up to 5% of their contributions in a Coinbase account, tax-deferred.

OK, the supply-chain squeeze is getting serious now.
Semiconductor shortages putting a crimp in auto production? That's nothing compared with a shortage that could get in the way of millions of Americans' caffeine fix.
Yeah, that's from Starbucks all right. "Specific items will vary by market and store," says a company flack, "and some stores will experience outages of various items at the same time."
No, we're not talking about coffee per se. But other ingredients for Starbucks' sundry beverages are in short supply.
Which ones? That's for you to find out on your next visit. The only thing the company will confirm right now is oat milk. Business Insider has sussed out that as many as 25 products are on "temporary hold" including hazelnut syrup, chai tea bags and green iced tea. Meanwhile on social media, complaints are mounting about missing caramel flavoring and lemonade.
Aw, gee — and just at the very moment the chain reversed a controversial policy from the early days of the pandemic. For the first time in 15 months, you can again use reusable cups in exchange for a discount on your order.

"Dave, there sure has been a lot of coverage on this whole IRS data trove that ProPublica mysteriously received, analyzed and reported on," a reader writes after our Wednesday edition.
"I am one of the 'little people.' However, my feelings are good for them (Buffett, Bezos, et al.). I for one don't want to pay any more taxes than I legally have to and I would expect they don't either.
"There seems to be a trend becoming more prevalent in this country to tear down people that are successful in the name of equality. As long as they are using legal tax reductions, more power to them. They didn't write the laws. If you are angry, talk to the geniuses in D.C. The percentages that are being entertained by the president and Congress for capital gains, estate and other taxes are absurd.
"Just my $.05 worth (Used to be $.02 worth before all the recent inflation :)"
The 5: We hear ya. We don't begrudge anyone for using every legal means available to lower their tax bill.
Just be careful with how you define "successful." Don't let your disgust with taxes push you into the trap of thinking our present-day oligarchs are Randian heroes standing tall against the system. Most of them are in fact integral parts of the system, and they seek to keep down the people who are succeeding outside the system.

"So ProPublica is shocked to learn that unrealized gains are untaxed?" writes another reader.
"Are they opposed to this structure? Do they prefer to live in a world where in addition to income tax, sales tax, gas tax, excise tax, FCC fees and the like, we add an annual pay-as-you-go appreciation tax on our homes, baseball cards and artwork?"
The 5: You think you're joking, but you're not.
It's right there in The 5's voluminous archives. During the debate over the Trump tax bill in 2017, Washington types were giving serious consideration to a horrific idea proffered by both the left-leaning Brookings Institution and the right-leaning American Enterprise Institute.
They proposed that Uncle Sam impose an annual tax on the appreciation of… not homes or collectibles, but instead… your 401(k).
For real. They justified it as a way to generate revenue to offset a cut in the corporate income tax. They said you wouldn't feel a thing because lower corporate taxes would translate to higher corporate earnings and higher 401(k) account balances. (As Dave Barry would say, we swear we're not making this up.)
God forbid this excreable idea ever comes to pass because if it does, you might be better off with your retirement money in a taxable account. At least there, under the current system anyway, you don't pay capital gains tax until you sell!
Have a good weekend,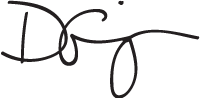 Dave Gonigam
The 5 Min. Forecast
P.S. Please give this invitation your most serious consideration.
In just five more days, Jim Rickards will host an exclusive event in which he'll expose the hidden underbelly of global economic warfare — along with a new proprietary trading system specifically designed to profit from it.
We're talking about the potential for average returns of 160% every 45 days.
This event is set for next Wednesday, June 16, at 1:00 p.m. EST.
Don't worry about reserving a spot; we've already done that for you. All you need to do is confirm you want to take part by clicking here.