October 20th, 2021
5 Min Forecast
White House press secretary whitewashes supply-chain snarls…
… at a time when school kids don't have enough milk
Zach Scheidt on untangling supply chains (and profiting)
Team Biden retreats from one of its worst tax proposals
Southwest Airlines "splits the difference" on federal vaccine mandate?
Harambe comes to Wall Street: This is B-A-N-A-N-A-S.

Alrighty then…
White House press secretary Jen Psaki put her foot in it yesterday when asked about snarled supply chains. She implied the problem was limited to a smattering of high-end goods that folks could easily live without for a few more weeks.
But don't take our word for it. Here's the exchange in context, straight from the White House's transcript…
We won't bother with Ms. Psaki's answer to the question. The answer doesn't matter because the premise of the question was faulty. Aside from getting the hell out of the way, there's nothing the White House is capable of doing that would make matters better.
Anyway, Psaki is getting rightly roasted for her treadmill interjection…

… at a time when schoolkids in Denver don't have enough milk.
That's the anecdote with which Bloomberg begins a story about how the supply-chain meltdown is affecting food.
The problem isn't with milk per se, but rather broken parts at the milk supplier's plant. Thus, no shipment of kid-sized half-pint cartons.
"We've been struggling with supply-chain issues with different items since school started," says Theresa Hafner, who runs food services for Denver Public Schools. "It just continues to pop up. It's like playing whack-a-mole."
"There's plenty of food," the Bloomberg article sums up. "There just isn't always enough processing and transportation capacity to meet rising demand."

So no, it's not just someone's shiny new treadmill. And note well how the Denver school milk shortage is for want of a replacement part.
What if the power plant that supplies your home needs replacement bearings… but they're stuck on a containership awaiting a berth at the Port of Los Angeles?
What if the water plant that supplies your home needs a replacement pump… but there aren't enough workers to load it onto a railcar?
What if a critical mass of 18-wheelers needs replacement drive shafts, stranded somewhere in the supply chain… without which they won't be stocking the shelves of your nearest big-box store?

"This isn't something that just a mandate or some kind of regulation can fix," observed income-investing specialist Zach Scheidt last week during our Six Predictions Summit.
"The solution is the companies and the investments that are helping to actually relieve the shortages."
An obvious example Zach cited is one you might have seen in the news recently — Costco and Target chartering their own containerships. "They've actually bought or chartered smaller ships that can get into different ports," he explained. "They're more expensive, of course, but the smaller ships can get into ports that don't have the same kind of bottlenecks and get that merchandise to [their destination] more quickly."
But it's a less obvious example whose investment potential has Zach most excited right now.
The dividend is on the modest side, though it's likely to increase over time. Really, you're looking at this one for the growth — which stands to be massive.
Zach revealed all during the summit — name, ticker, even the potential for a special cash payout to shareholders.
You can watch him make the case right here; Zach's section begins at 00:30:08. Give it a look now… because out of fairness to the folks who watched the event live last week, we're taking down the replay as of midnight tomorrow night.

To the markets… where the S&P 500 is *this* close to reclaiming its Sept. 2 record close.
At last check, the index is up a third of a percent on the day to 4,534 — two points away from its all-time closing high a few weeks ago.
The Dow, meanwhile, just crossed 35,600 — about 25 points off its record close in August. But the Nasdaq has some work to do — nearly flat on the day at 15,139 and still nearly 250 points off its record close.
| | |
| --- | --- |
| ➣ | Facebook is little moved on a report that it's looking to change the company's name to — well, we don't know yet, but it's supposed to be something that better reflects the firm's aggressive move into the "metaverse" — something our Ray Blanco was talking up in this space only last week. |
Gold has perked up about $14 to $1,783. Silver's looking much better — up 56 cents and solidly above $24 for the first time since early September.
Crude is inching up to new seven-year highs after the release of the Energy Department's weekly inventory numbers — a barrel of West Texas Intermediate fetching $83.22.
On the heels of the Bitcoin ETF launch yesterday, Bitcoin is reaching further into record territory at $66,366. Ethereum is back above $4,000 for the first time since May.
The White House is scaling back — somewhat — on one of its worst tax proposals of 2021.
We're talking about the requirement that banks and payment providers like PayPal report annual account inflows and outflows to the IRS.
Before we get into our update, a caveat: There's been a staggering amount of misinformation about this proposal, proffered by both major political parties.
Conservatives want to leave you with the impression that the IRS would have on-demand access to all your transactions. Not so: Banks and payment providers would turn over gross inflows and gross outflows annually. Specific transactions would be reserved only for an audit, like now.
Liberals, meanwhile, want to make you believe this proposal targets only "wealthy tax cheats." Absolutely untrue: The measure clearly targets small-business owners on the theory they're inflating deductions or under-reporting revenue — especially if they get paid with cash or checks or via peer-to-peer payment services. (That's why PayPal, Venmo and the like are included.)
Anyway, the update is that the threshold for reporting this information to the IRS has risen — from $600 in combined annual transactions to $10,000.
The concept remains the same, though — give the IRS a new data point to use when deciding who gets audited.
"An annual report would be generated," says The Wall Street Journal, "when a bank account's inflows include more than $10,000 not tied to wages or other exempted benefits." Elsewhere the article informs us "nontaxable deposits could include gifts, inheritances and transfers between accounts."
| | |
| --- | --- |
| ➣ | So hold on a moment: Say you have two bank accounts and you use one of them to set aside money for big, irregular expenses like a new roof or an extra-special vacation — a "freedom account" as some of the personal-finance gurus call it. Would the mere act of transferring funds from one account to the other send you sailing over the $10K limit and thus potentially into the IRS' crosshairs? Asking for a friend… |
"The tax agency," the Journal goes on, "would have to design algorithms based on the new data to help it decide who should get audited." What could possibly go wrong?
The good news is twofold…
The banking industry is fighting this proposal hammer and tong, no matter the dollar amount. (For once, the banks are good for something — how 'bout that?)
As noted here last month, the proposal never made it into the tax bill passed by the House Ways and Means Committee.
Still, the White House seems fixated on this idea… and in the Senate, Elizabeth Warren and Ron Wyden seem determined to put it into the bill's final version. We'll keep you posted…

So is Southwest Airlines trying to defy the federal government… mollify its employees… or awkwardly split the difference?
From CNBC: "Southwest Airlines has scrapped a plan to put unvaccinated employees who have applied for but haven't received a religious or medical exemption on unpaid leave as of a federal deadline in December."
As you might recall, Southwest may or may not have been the target of a surreptitious sickout a few days ago — pilots resisting the company's vaccine mandate.
Thing is, Southwest is a federal contractor. And federal contractors are under orders to have their employees vaccinated by Dec. 8 unless they're exempt for medical or religious reasons.
Per a company memo issued last Friday, employees asking for an exemption who haven't received one by Dec. 8 can continue working and getting paid while their requests are under review.
Hmmm… Did Southwest run this by the White House? Is it running the risk of stiff fines? Or is everybody just going to look the other way until "it all blows over"?
Whatever the case, Southwest's earnings call tomorrow could be interesting…

A picture might convey 1,000 words — but not always the whole story…
OK, so that's the famous Charging Bull statue on Wall Street — festooned this week with 10,000 bananas and offset by a statue of Harambe the gorilla.
Harambe, you might recall, grabbed a 3-year-old boy who'd climbed into the gorilla enclosure at the Cincinnati Zoo in 2016… and was soon shot and killed by a zoo worker.
The organizers of the exhibit say they aim to convey how Wall Street has gone "bananas" and that Harambe represents the millions of people who struggle within a system that "enriches wealthy elites and leaves the average person behind."
Once the display comes down, the ripened bananas will be donated to food banks.
We're just going to put it out there: We think the organizers are engaged in a giant in-joke.
See, the WallStreetBets crowd on Reddit routinely refers to themselves as "apes."
Near as we can tell, that's a reference to a Planet of the Apes prequel in which the character Caesar says, "Apes together strong." That is, the collective action of the "apes" can drive up the share price of GameStop or AMC Entertainment or whatever.
Yeah, you won't find that background in any of the Establishment media outlets reporting this story oh-so-earnestly.
More supporting evidence for our thesis: As we noted when the Redditors started making national news early this year, many of them are motivated by outrage over the 2008 Wall Street bailouts. They make no bones about seeing the stock market as a casino and cryptocurrencies as their route to financial freedom.
All of which lines up with the notion Wall Street has gone "bananas."
In addition… the organizers of the exhibit have a day job with an Ethereum-based social media website called Sapien Network. It's still in development, but it promises "privacy, independent communities and quality connections between our fellow humans."
So there you go: The giant Harambe is a publicity stunt for someone's crypto-ish project… and no one outside the cool-kid crowd even gets it. (Well, aside from us.)
Well played…
Best regards,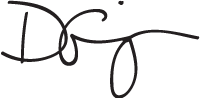 Dave Gonigam
The 5 Min. Forecast