October 21st, 2021
5 Min Forecast
The bestselling drug in history…
… and the search for something even better
Wait, Dems might leave tax rates untouched? (Yes, there's a catch)
Mandate resistance: In-N-Out Burger takes a stand
Evergrande's 17-day suspension… turkey shortages for big cities only?… an unprecedented transfer of wealth… and more!

It's the bestselling drug in history — not that the scientists working on it had any idea when they began human trials in 1998.
"Dubbed D2E7, this experimental drug was part of a new wave of therapeutics taking the biotechnology world by storm," explains our science-and-wealth maven Ray Blanco.
"It was a therapeutic antibody — an engineered version of an immune system component, designed to be highly specific to an exact molecular target."
The target was called "tumor necrosis factor alpha" — TNFα.
"TNFα is an important immune signaling component, also known as a cytokine," Ray says. "When the body detects infection, damage or the formation of cancer cells, immune system cells release TNFα into circulation, producing an immune and inflammatory response, which includes destruction of existing cells.

"As it turns out, when TNFα regulation is out of whack, it can lead to all kinds of disease conditions, ranging from rheumatoid arthritis to Alzheimer's disease, cancer and even depression," Ray goes on.
Most of those conditions are associated with aging… and, as Ray suggests, with inflammation. The phenomenon even made the cover of Time magazine in early 2004, back when Time and Newsweek were still a thing…
Back to our story: About a year before that magazine cover, the FDA issued its first approval for the drug called D2E7 to treat rheumatoid arthritis. You might know it better by the name… Humira.
"As it turns out, the role of the TNFα cytokine in multiple inflammatory diseases would open the door for Humira to receive subsequent approval in additional indications," Ray tells us.
The list is long — including psoriatic arthritis and Crohn's disease. "By 2020, the potent multivalency of the world's first antibody therapeutic was generating a whopping $20 billion in annual sales for its current owner, AbbVie."
Still, Humira is at best a qualified success. "It can produce serious side effects," says Ray — "like damage to the sheaths of nerves or liver damage. Also, the manner in which Humira suppresses TNFα to treat autoimmune disease weakens the immune response against infection and developing cancers, a problem that led the FDA to slap the drug with a black box warning.
"Moreover, as an antibody therapy, Humira can only be delivered by injection, forgoing the convenience of an oral therapy. And since Humira is basically a large protein molecule, it doesn't cross the blood-brain barrier, reducing its potential as a therapy to treat inflammatory conditions of the central nervous system."

"A new therapy that could address Humira's shortcomings could one day become the next big blockbuster," says Ray.
And yes, there's an extremely promising one on Ray's radar. He revealed the name and ticker symbol of the company developing it during our exclusive Six Predictions Summit. It's available to you right now, FREE.
You can watch the replay at this link — but only for a few more hours. Ray's segment begins at 0:14:45.
We're taking down the replay at midnight tonight. It's been a week since we convened this summit and the information will remain timely only for so long. That said, it was an epic event packed with insights you can act on right away. Give it a look while you still can.

Maybe today will be the day the Dow and the S&P 500 eclipse their weeks-old records.
They didn't quite get there yesterday. And today the Dow is actually in the red — but only by a quarter percent, sitting as we write at 35,535. The S&P is up microscopically to 4,540. The Nasdaq is up nearly half a percent to 15,192.
Precious metals are holding on to most of yesterday's gains — gold at $1,781 and silver at $24.14.
The economically sensitive commodities are both in retreat — oil down more than a buck to $82.30 and copper down 18 cents to $4.56 a pound.
Many cryptocurrencies remain at or near record territory — Bitcoin at $63,878 and Ethereum at $4,128.
There's a handful of economic numbers today, but none that jumps out at us as worth mentioning…

The China Evergrande saga has entered a new and alarming phase.
Somehow we lost track of the fact that shares in the Chinese property behemoth hadn't traded for 17 days. We do remember trading in Hong Kong was halted in anticipation of an announcement — presumably that Evergrande was selling off a major unit of the company to raise cash and pay its creditors.
Yeah, well, the deal fell through. Evergrande shares resumed trading today and promptly tumbled 14%. Heh…
Evergrande's liabilities total about $300 billion — equal to 2% of China's GDP. Its creditors are both domestic and foreign. You might even be an Evergrande creditor depending on the makeup of any emerging-markets ETFs you own.
That's why Jim Rickards has been harping on Evergrande for weeks now — including a comprehensive breakdown during our Six Predictions Summit, where he revealed a protective play against any backdraft that Evergrande might have on global markets.
Again, today's your last chance to watch. Jim's segment starts at 1:35:28.

So… maybe there won't be any increases in tax rates under the Democrats' tax plan.
That's the first and most obvious takeaway from a curious story on The Wall Street Journal's front page.
As you might be aware, the Democrats have a Senate majority only by virtue of Vice President Kamala Harris' powers to break a 50-50 tie. Any legislation can be scuppered by a single defecting Democrat.
The Journal story says Sen. Kyrsten Sinema (D-Arizona) opposes any increase in individual income tax rates… or capital gains tax rates… or corporate income tax rates. "Her stance is now pushing Democrats to plan more seriously for a bill that doesn't include those major revenue increases."
Still, the Dems want as much revenue as they can get to pay for their elaborate health care-education-climate schemes. What can they do?
"Other planks of President Biden's tax agenda, including tightening the net on U.S. companies' foreign earnings and enhancing tax enforcement by the Internal Revenue Service, are still on the table," says the article.

Which brings us to some less-obvious takeaways, assuming the article is accurate.
First, the proposed new IRS reporting requirements — which we revisited again just yesterday — become much more likely to pass. Democrats figure that'll be another $160 billion Uncle Sam can collect every year, just from the top 1% of income earners.
Second, the proposed new limits on Roth IRAs are certain to pass. Both the "backdoor" and "mega-backdoor" Roth strategies would go bye-bye immediately… and Roth conversions for high earners would be barred after a few more years.
Third — and this remains an outlier possibility — the odds increase that Jerome Powell gets the heave-ho as Federal Reserve chairman.
Three weeks ago we mentioned how the Democrats' left flank is already upset that the price tag of the health care-education-climate spendapalooza is being scaled back from the original $3.5 trillion. We said Elizabeth Warren & co. might settle for a smaller spending package… but in exchange they'd want the White House to scrap Powell's nomination for a second term.
Now? If the progressives have to swallow both a smaller spending package and no increases in tax rates… well, don't be surprised if Powell issues one of those face-saving statements in a few more weeks about wanting to spend more time with his family. Just sayin'.
"We refuse to become the vaccination police for any government," says Arnie Wensinger, chief legal and business officer for In-N-Out Burger — a burger chain in the Western states that commands fanatical customer loyalty.
In-N-Out has a location in San Francisco — where city leaders mandated in August that anyone who wishes to dine indoors be vaccinated, and where restaurants are expected to enforce the mandate by checking for vaccine cards at the door.
One week ago today, the health department shut down In-N-Out — citing repeated failures to enforce the mandate. No other San Francisco restaurant has faced such a penalty.
In-N-Out corporate is standing firm. "It is unreasonable, invasive and unsafe," says Wensinger, "to force our restaurant associates to segregate customers into those who may be served and those who may not, whether based on the documentation they carry, or any other reason."
The restaurant, in Fisherman's Wharf, has since reopened — but only with outdoor dining.

In-N-Out is taking a stand here that perhaps no publicly held company would dare to take.
The firm was founded by the Snyder family in the Los Angeles suburbs in 1948; it's onto the third generation. Its 370 locations are all company-owned — no franchising.
And as we said earlier, it has a phenomenally loyal customer base. If you live out East and you're partial to Five Guys, or you're a Midwesterner who can't get enough of Steak 'n Shake… you still can't relate to the In-N-Out mystique.
But the bulk of its locations are in "blue" areas of California — where, presumably, a sizeable portion of the customer base favors vaccine mandates, mask mandates and other nanny-state measures enacted in the name of "public health."
We noted last year how name-brand advertisers have long sought to be all things to all people, shying away from anything that even looks like controversy. We also said that in such polarizing times as ours, avoiding controversy becomes more and more difficult.
But in this case? Not so much. It would have been easy for In-N-Out to comply and submit and avoid headlines.
Instead, In-N-Out and the Snyder family choose to take a courageous stand, even at the risk of alienating more than a few of those fanatically loyal customers. Some things are more important than making a buck…

"Sounds like a big-city problem," a reader writes after we took note of a looming Thanksgiving turkey shortage in metro Chicago.
"As the food shortages continue to grow and supply chains continue to be disrupted, the cities will go hungry first. Just wait till all the vaccine mandates are in place. Do you think it will be worse then? A lot worse.
"On a positive note, intermittent fasting is very healthy."
On the subject of Costco and Target chartering their own containerships, a reader writes…
"So the big companies will be able to unload all their goods while the mom and pop shops will be at the back of the line (or out to sea) waiting for their merchandise to arrive.
"Hmm, wonder if that may be intentional and part of the plan? Nah, Biden wouldn't do that or would he/they?"
The 5: Planned or not, and regardless of who occupies the Oval Office, we've observed how the pandemic and lockdowns have resulted in an unprecedented transfer of wealth from small business to large and from the private sector to the public.
Best regards,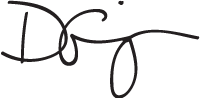 Dave Gonigam
The 5 Min. Forecast