November 1st, 2021
5 Min Forecast
When the bubble bursts (investing in a sea of red)
Ray Blanco: Biotech on the verge of a turnaround
Is this the start of the mandate climb-down?
One step closer to GloboTax
Congress leaves the "backdoor" open
Stupid law enforcement tricks
An anonymous reader calls for Chinese-level "doxxing."

The stock market now checks all the boxes for a "bubble," in the estimation of Wall Street graybeard Richard Bernstein.
Bernstein was chief strategist at Merrill Lynch back in the day. Now he runs his own outfit, appropriately named Richard Bernstein Advisors. Business Insider describes him as a "39-year market veteran." Doing the math, it's a little mind-blowing to think that moniker applies to someone who got his start during Ronald Reagan's first term…
The S&P 500 notched a record close on Friday, over 4,600. Bernstein notes that much like the peak of the dot-com bubble, the index has become extremely top-heavy. A mere six companies now make up 25% of the index — Apple, Microsoft, Google parent Alphabet, Amazon, Tesla and Facebook parent Meta. (Geez, it's gonna get tiresome saying that.)
Earlier this year, Bernstein issued a bubble checklist of sorts. Actually, it reads more like a flow chart…
In reality, Bernstein notes that all the boxes were checked back in June — when the S&P was setting records around 4,200.

But that's the problem with saying there's a market bubble. What do you do with that information? Bernstein himself concedes it's nigh-impossible to time when a bubble bursts.
Bernstein recommends rotating into out-of-favor sectors of the stock market — a move he says worked out nicely in the aftermath of the dot-com bust two decades ago.
"Had you sold Tech and bought the other side of the market seesaw (i.e. small-cap value, Financials, Energy), you could have been three years early and still had superior returns," he says.

Sounds great in theory. Here's the problem: In the midst of a full-on market rout, even those out-of-favor sectors are going to get whacked for a while.
For weeks, probably months, you'll witness a sea of red when you check your portfolio. And it's mighty cold comfort to know your neighbor is losing his shirt but you're losing "only" a sleeve or two, right?
But what if you could make one simple move in your portfolio that could actually buy you peace of mind?
With as little as 1% of your holdings — just $500 in a modest $50,000 portfolio — you can take one protective step that would ease the pain of your losses elsewhere. In an outlier scenario, you could even make 40X your money before all's said and done.
No one knows when the bubble will burst — a Black Monday scenario can come out of nowhere at any time — so that's why it pays to take out "disaster insurance" now. In this exclusive debriefing I conduct with floor-trading pro Alan Knuckman, you'll learn how it works.
Give it a look right now. The presentation comes down tonight at midnight… and this might be the last time we make it public.

In the meantime, the major U.S. stock indexes are nearly unchanged from Friday's record closes.
The Dow took a brief run past 36,000 shortly after the open, thus finally fulfilling the prophecy of this book published in late 1999 toward the top of the dot-com bubble…
Just one problem: The book forecast the Big Board would crest that lofty level by 2004. But it was all good for one of the authors, who failed his way up to chairman of the Council of Economic Advisers under President Trump.
Gold is once again clambering its way back toward $1,800, the bid now $1,792. Silver's at $24 on the nose. Crude is zooming higher again, only 50 cents away from $85. Bitcoin is up a hair to $61,659.
The big economic number of the day is the ISM Manufacturing Index, which rings in slightly better than expected at 60.8 but down from 61.1 the month before. All in all, a solid number — but held back by supply-chain snags and job openings that are proving hard to fill.
A similar measure from China, however, spells trouble — falling from 49.6 to 49.2. Any reading under 50 suggests a shrinking factory sector. Shortages of both electricity and raw materials are starting to bite. Coming to a country near you?

Meanwhile, from our favorite political reporter — covering the final days of the New Jersey governor's race…

One sector that sat out the stock market rally of recent months is on the verge of a turnaround.
Really, biotech has stunk up the joint of late. "It's the longest biotech bear market that we've seen since 1992," says our tech-and-biotech maven Ray Blanco.
Ray's been poring over data going back to the early '90s, examining every bull and bear market in the biotech sector as represented by XBI, one of the big biotech ETFs.
"When it comes to a biotech bear market," he tells us, "the average loss for XBI is about 31% over an average duration of about 106 days.
"Using that same data set, a biotech bull market shows an average return of about 93% for XBI over 283 days.
"So since 1992, the average biotech bull market nearly triples the duration of a bear market." And XBI has been chopping sideways going back to last April.
"I think we have a really great chance of capturing the upside momentum of XBI if we buy in now," Ray says.
Bonus points: Per figures from Bay Crest Partners, biotech has tended to register good months in November and December for the last 30 years… and the Nasdaq Biotech Index has risen in November every year for the last 10.
Is this the start of the mandate climb-down?
From CNBC this morning: "Federal contractors will have broad leeway to enforce President Joe Biden's COVID-19 vaccine mandate, according to new guidance the White House released Monday, laying out details on implementation of the rules."
But don't take CNBC's word about flexibility. From the guidelines themselves: "A covered contractor should determine the appropriate means of enforcement with respect to its employee at a covered contractor workplace who refuses to be vaccinated and has not been provided, or does not have a pending request for, an accommodation."
Hmmm… Only yesterday, Politico had a long story about how some federal contractors — especially trucking companies — might opt to end their work for the federal government altogether.
"I am confident but with heavy heart recognize a vaccine mandate will mean less capacity for the government as a customer of freight," said Bill Sullivan from the American Trucking Associations. And if that didn't send a clear enough message, he added, "It has the potential to seriously impact military readiness" — i.e., if food and fuel can't reach troops at their bases.
Then there was the mess with American Airlines over the weekend — which had many parallels to the meltdown at Southwest Airlines three weeks ago, right down to a weather explanation that made little sense.
As for the rules applying to all businesses with more than 100 employees, the Labor Department says those will be published "in the coming days."
The part about "while they're being furiously rewritten" was merely implied…

For the record: GloboTax is another step closer to reality.
Leaders at a summit of the G20 nations in Rome agreed over the weekend to a worldwide 15% minimum corporate income tax. No longer could multinational corporations take refuge in low-tax countries like Ireland or tax havens like the Cayman Islands.
Yes, Congress has to sign off on the concept before it becomes reality in the United States. While the current rate is 21%… and Democrats in Washington have taken a higher rate off the table… many companies take advantage of the tax code to bring what they pay far below 15%.
A hard 15% minimum will probably pass Congress easily, though not necessarily as part of the giant tax-and-spend deal that's taking shape right now.

Speaking of which, it appears Congress will leave the Roth IRA alone as part of its tax overhaul.
"Lawmakers have continued to strip elements from the Build Back Better Act — and a series of sweeping retirement-related provisions have now all been axed," says an update from the National Association of Plan Advisors.
That means the "backdoor" and "mega-backdoor" Roth strategies used by higher earners will remain intact. It also means you can proceed with plans you might have for converting part of your traditional IRA or 401(k) to a Roth.
At least until Congress takes up the matter again sometime in the future, heh.
Stupid law enforcement tricks…
"A south Florida woman says she was warned by a local police officer not to wear a Halloween costume that is designed like a condo building project that she and others oppose since it would be considered a protest for which she needs a permit," reports The Associated Press.
Cat Uden is her name. She planned to attend the annual "Hollyweird" Halloween block party in Hollywood, Florida, Saturday night. She opposes construction of a condo in her neighborhood. She posted a Facebook message urging like-minded folk to wear a costume like hers, as shown above.
Then she says she got a call from a police lieutenant.
"I told him it's a costume party," Uden tells the South Florida Sun-Sentinel. "I don't consider it a demonstration and that's why I didn't apply for a permit."
A police spokesman confirmed that if Uden leads a "planned protest march" without a permit, she'd be first given a warning and then face penalties of up to a $500 fine and 60 days in jail.
We take no position on the merits of the condo development… but aren't there some, uh, right-of-assembly issues in play here?
Uden indeed showed up in costume Saturday night along with six friends… and were left alone. "We danced past the police, the SWAT team and two city commissioners."
All's well that ends well. At least in this instance.
To the mailbag, where a vigorous debate over another plank of the First Amendment enters a new week…
"'Free Speech' seems to be the principle various sides like to claim as their moral high ground for individual, political and corporate malfeasance," a reader writes.
"'Anonymity' gives power to abusers.
"Taking away anonymity on media platforms (to include 'social or anti-social' platforms) and from corporate interests would be a major step in a more positive (that is civil and principled) direction.
"Why aren't any politicians or media interests promoting this? Makes me wonder…"
The 5: You mean, you'd like to import a draconian policy from… China?
Anyway, leaders in at least one Anglosphere country — the alarmingly authoritarian Australia — are thinking like you…
But that's OK, we'll stick to our long-standing policy of not identifying readers by name when they write in. Or was that the reason you felt comfortable writing in the first place?
Best regards,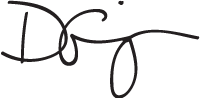 Dave Gonigam
The 5 Min. Forecast