January 7th, 2022
5 Min Forecast
George Gilder on the "antidote to economic stagnation"
The incredibly shrinking stock market
Measuring recessions: 2001, 1990-91, 2020
"The upside-down world of crypto" (James Altucher)
Supreme Court hears two cases affecting 80 million workers
A reader says: "Public financing sounds good… on the surface"… A cautionary tale from Mexico… And more!

"If there is a bright spot in the economy today, it is in the abundant flow of private and public capital," says our resident futurist George Gilder. "The record number of SPACs and venture capital deals, coupled with resurgence in U.S. IPO activity, is an antidote to economic stagnation."
After a day's pause due to the press of events, we return to our editors' 2022 predictions.
Although, to be clear, Mr. Gilder isn't keen on that sort of thing. Yes, he's a futurist… but the sort of gazing into the times ahead that he does? It doesn't necessarily abide by a strict calendar.
Nonetheless, he graciously agreed to help us spot a trend that's already in place to help you seize on a valuable opportunity in 2022.
First, we rewind to something he observed in this space during 2021…

"It's amazing to see how the stock market has shrunk — that is in the number of public companies," he said last April.
For sure. Consider one of the broadest stock market indexes, the Wilshire 5000 — which came into existence in 1974.
Strictly speaking, it never comprised 5,000 companies. It always aimed to make up the entirety of the U.S. stock market. At its peak in mid-1998, it totaled 7,562 companies.
And it's been downhill ever since — down to a paltry 3,084 at year-end 2021.
"Yet," Mr. Gilder observed last spring, "we find the stock market is described as if it's in some kind of amazing boom and huge new value is being created." Instead, he says what's been happening is money "migrating up" to a few Big Tech companies.
And that's how only five companies — Apple, Microsoft, Alphabet (Google), Tesla and Nvidia — are propping up the rest of the market right now.
But beneath the surface, something else is going on.
"The most significant development in U.S. capital markets is the rise of the SPAC, short for special purpose acquisition company," George says. "Seemingly out of nowhere, SPACs have become a key source of capital for emerging enterprises."
SPACs are the so-called "blank check" companies that investors set up for the express purpose of acquiring an existing privately held company and taking it public. "As of the last count," Mr. Gilder wrote three weeks ago, "there were 594 SPACs in the U.S., nearly double 2020's total of 248."
A few days later, The Wall Street Journal began to sit up and take notice: "Investors are defying a share-price slump for newly public companies to make hundreds of billions of dollars available to startups." The paper cited figures from Dealogic showing that SPACs raised $12 billion in October, and $12 billion more in November.
Back to Mr. Gilder: "The significant growth in the number of SPAC deals easily ranks among the most important developments in U.S. capital market activity during the past decade. With the ascendance of the SPAC as a source of crucial growth capital for early-stage companies comes the potential for greater economic dynamism and longer-term prosperity."

What's more, the surge in SPACs is helping to revive the IPO.
A few years ago, the big question on market observers' minds was, "Why are so few companies going public anymore?"
Different experts had different answers. For one thing, there were onerous regulations introduced with the Sarbanes-Oxley Act of 2002.
What's more, money from venture capital and private equity was so readily available — thanks to all the liquidity heroin from the Federal Reserve we discussed yesterday — that companies didn't need to go public to raise money for expansion.

But now? "Hey, maybe all the harping on about the lackluster flow of U.S. IPOs we have done in the past is helping to spur capital market activity today!" Mr. Gilder ventures.
He points us to figures from Renaissance Capital, which writes: "The 2021 IPO market was one for the history books. A stunning 397 IPOs raised $142.4 billion in the busiest year by deal count since 2000 and the biggest year for proceeds ever."
And more is to come in 2022. For instance, Intel — a mega-cap holding in his entry-level newsletter The George Gilder Report — is spinning off its Mobileye autonomous-driving unit, acquired in 2017.
So between SPACs and other IPOs — as well as continued flows of venture capital — well, as George says, that's "an antidote to economic stagnation."
To say nothing of opening up remarkable opportunities to invest in the future. Mr. Gilder says the most lucrative possibilities right now lie in something he calls "the cryptocosm."
What's that? And what's in it for you? You won't know if you don't watch.

"Antidotes to economic stagnation" would be just what the doctor ordered, given the December job numbers out this morning.
For a second month in a row, the number of new jobs conjured by the wonks at the Bureau of Labor Statistics disappointed mightily. Among dozens of economists polled by Econoday, the average guess was 400,000. The lowest was 300,000.
Actual number? 199,000 — although it helps that the November and October numbers were revised upward.
So on the big chart from Calculated Risk, plotting the job losses and recoveries from every post-World War II recession, there's a smidge of progress as shown on the red line.
But nearly two years into the pandemic, the job losses are still worse than the worst we experienced with the recessions of 2001 (brown line) and 1990–91 (black line).
The official unemployment rate fell to 3.9%, comparable to late-2018 levels. Still, about 3 million people who were working in February 2020 aren't working today — many of them in the "prime working age" of 25–54.
The real-world unemployment rate from Shadow Government Statistics — accounting for part-timers who want to work full time and people who've dropped out of the workforce — ticked down to a pandemic-era low of 24.5%.

Whether it's the disappointing job numbers or a sense that the Federal Reserve no longer has the stock market's back… the major U.S. indexes are once again in the red.
At last check the Dow is holding up best, down a quarter percent and still holding the line on 36,000. The S&P 500 has slipped two-thirds of a percent to 4,665. And the Nasdaq is taking it worst, down 1.25% and cracking well below 15,000.
Bonds are looking their weakest in nearly a year, the yield on a 10-year Treasury now 1.77%.

Precious metals and crypto offer no solace: Gold is flat at $1,790, silver flat at $22.08. Worse, Bitcoin has broken below important technical support, barely above $41,000, while Ethereum is down to $3,110.
"Crypto has hit the skids in the first week of the year," acknowledges our crypto evangelist James Altucher. "This adds on to an already terrible December."
But that's on the heels of all-time highs in November, "making this week's drop almost inevitable. As they say, what goes up, must come down."
"However, in the upside-down world of crypto, what goes up will likely keep going up," James adds.
Yes, we'll ask him to unpack his stream of consciousness here. Heh…
"Last year's insane crypto profits were hard to ignore," he explains. "As prices reached nose-bleed highs, it caught the attention of folks ranging from Wall Street banks to Silicon Valley tech bros, and even Main Street Joes.
"This generated a tremendous amount of attention and enthusiasm, effectively pouring gasoline on an already red-hot crypto market.
"For one, the potential riches of crypto have attracted tens of thousands of talented engineers, marketers and finance professionals from Big Tech companies and top universities.
"Although these folks got to work starting last year, it usually takes six months to a year to see the full extent of someone's contributions to a team. I expect we'll begin seeing the full impact of that flood of talent early this year."
In addition, "over the past year, major companies like Facebook, Twitter, Square, PayPal, Visa, Reddit, TikTok, Robinhood, etc., have all been working on crypto projects.
"So far, these projects have either not been released, or are small tests. I expect that later this year we will begin to see some of these projects go live, giving many people their first taste of cryptos, NFTs and the metaverse.
"Combined, these two trends point to what will likely turn out to be another explosive year for crypto, with potential fortunes to be made for investors.
"Although the recent dips in crypto markets might seem scary on the outside, I believe this is purely seasonal, and despite the dip, big opportunities are just around the corner."
In other words, if you've been hesitating to dip your toe into the crypto waters, the market just handed you a gift. No better time to get your hands on James' Big Book of Crypto — available in both hard copy and digital formats right here. (No long video to watch when you click the link.)

As we write, the Supreme Court is hearing arguments on two cases that affect hundreds of thousands of businesses and 80 million workers.
The first is the vaccine-or-get-tested mandate for every company employing 100 or more people. The other is the vaccine mandate (no testing option) for health care providers that take Medicare/Medicaid money.
If you've been reading The 5 anytime in the last four months, you know where we stand. The like-minded civil liberties attorney Jenin Younes is live-blogging the arguments on Twitter…
No telling how soon the court will rule. The 100-employee mandate officially kicked in on Monday, but OSHA says it won't begin levying fines for businesses that fail to comply until late next month.
We present the following without comment…
Again, no additional comment — beyond what we said about the Jeffrey Epstein saga here and here in 2019.

"I couldn't disagree more with the reader who wrote that we should be limiting expenditures of money with regard to political campaigns," begins today's mailbag.
"Public financing sounds good on the surface if we truly had a fourth estate. We instead have propagandists for the hard left. These propagandists that disguise themselves as the media would give glowing coverage of the lefty and slam the person on the right.
"That would equate to a bunch of free advertising for the lefty and a bunch of negative press for the libertarian or conservative. Hardly fair.
"I agree we need to shrink the federal government. In this regard, the 17th Amendment was likely one of the most destructive amendments ever passed and should be repealed."

"I might offer some personal experience with public campaign financing after living for the last 20 years in Mexico," adds another reader.
"Since the late 1930s, the dominant political party in Mexico was the PRI. Lázaro Cárdenas was its strongest leader and brought about the nationalization of the petroleum, railroad, electricity and mining industries. Until the late 1990s, all political aspirants entered the ranks of the PRI. Party activities and government activities were often the same, funded by the government.
"To gain some international respect for political fairness, in the 1970s laws were passed in Mexico to allow the formation of multiple political parties. The popular perception was that the PRI had the expectation that a fragmented opposition from a number of splinter parties would never threaten the majority dominance of the PRI. The main problem for the opposition parties was access to funding.
"The PRI was outvoted for the first time in 2000 by the PAN. It is alleged that six years earlier the PRI had forestalled such an outcome by somehow managing to disconnect the vote-counting system when it appeared that the PRI was going to lose. Reforms introduced after that finally allowed for a win by the opposition in 2000. The PAN had a difficult time making any significant changes, facing the entrenched prevalence for so many years by the PRI. The PRI won again the following term and established laws to provide for the government funding of opposition parties' campaigns.

"Suddenly the most profitable business in Mexico was to form a political party," the reader continues.
"Numerous people have done so just to have employment and access to public funding. To qualify for the funds a party must receive at least 1% of the vote in any local election, so there have been any number of coalitions formed just to share vote counts. It amounts to a government-subsidized business to prevent any possibility of coherent political progress.
"After years of an electorate frustrated by the rule of the moneyed elites with repeated assaults on the economic viability of a disappearing middle class, a populist candidate and party finally took office. Foreign investment has practically ended, and everyone with the means to do so is leaving the country and taking whatever assets they can with them. They prefer to move to Europe or Canada, not the U.S."
The 5: Cautionary tale there. Thanks for the insight.
Try to have a good weekend,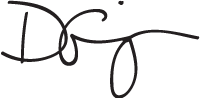 Dave Gonigam
The 5 Min. Forecast