April 14th, 2022
5 Min Forecast
Media dissent: Off with their heads!
Elon Musk's bid for free speech (Savior or stoner?)
Americans engage in a little retail therapy
(Big talk, soft stick) Janet Yellen threatens Beijing
Red tape and U.K.'s "Homes for Ukraine"
Sharp-eyed readers on a couple inconsistencies… Wages and inflation… And more!

Yesterday morning, the Pentagon hosted a meeting with executives from eight leading arms-makers.
The topic, per the Reuters newswire — "the industry's capacity to meet Ukraine's weapons needs if the war with Russia lasts years."

Yesterday afternoon, Joe Biden authorized another $800 million in weapons for Ukraine — on top of the $1.7 billion previously pledged.
That was fast.
As we understand it, the president is relying on something called Presidential Drawdown Authority — in which he can authorize the transfer of arms with no say-so from Congress.

"For some in NATO, it's better for the Ukrainians to keep fighting, and dying, than to achieve a peace that comes too early," said a remarkably candid Washington Post article we mentioned last week.
Which goes a long way to explain the phenomenon we laid out yesterday — how the news has become one giant psyop. Accuracy and probity no longer matter if the cause is deemed just — as captured by a tweet that pleads, "Why can't we just let people believe some things?"
And as the tireless Glenn Greenwald writes, it also goes a long way to explain the "censorship and dissent-quashing" on social media — to say nothing of the unhinged hostility toward heterodox voices like Tucker Carlson and Tulsi Gabbard who question the atmosphere of war fever.
"They used to arrest people for stuff like this," says Whoopi Goldberg. "There's a case for detaining them militarily," declares Keith Olbermann.

"The latest episodes pose outright threats against dissenters, and they're reminiscent not just of the McCarthy era, but of the even worse domestic repression in World War I," writes Cato Institute scholar Ted Galen Carpenter.
More than 2,100 opponents of U.S. entry into WWI were prosecuted — and most of them imprisoned.

We're well on our way to a similar state of affairs: Symphonies are canceling performances of dead Russian composers, just as they canceled dead German composers in 1917. And when the White House hosted a bunch of TikTok "influencers" to spread the approved U.S./NATO view of Ukraine, it was reminiscent of the "Four Minute Men" dispatched throughout the land during WWI to deliver short pro-war speeches at theaters, restaurants and so on.
And again, the social-media suppression: "So prolific and fast-moving is this censorship regime," Greenwald laments, "that it is virtually impossible to count how many platforms, agencies and individuals have been banished for the crime of expressing views deemed 'pro-Russian.'"

Which makes, if nothing else, the timing of Elon Musk's bid for Twitter so intriguing.
This morning, it is no longer a mystery why he backed away from joining Twitter's board despite becoming the firm's largest shareholder.
On the one hand… Musk's prolific use of Twitter, and now his bid to buy the firm outright, evokes the late Victor Kiam of Remington shaver fame…
"I liked it so much, I bought the company!"
But on the other hand, Musk does claim to have a more profound agenda.

"I invested in Twitter as I believe in its potential to be the platform for free speech around the globe," Musk wrote to Twitter Chairman Bret Taylor, "and I believe free speech is a societal imperative for a functioning democracy.
"Twitter has extraordinary potential. I will unlock it."
Musk is offering more than $43 billion for the 90.8% of the company he doesn't already own — $54.20 per share, cash.
Hmmm… As we write, TWTR trades for $45.88 — just barely in the green on the day, and a market cap of $35.2 billion. The price-earnings ratio, you wonder? Sorry, there's no "E" in Twitter's P/E.
Anyway, our enthusiasm is restrained: As we said last week, Elon Musk becoming the avatar of free expression online comes with both upside and downside.
Cannabis industry reporter Tom Angell points to one of the potential downsides that suggests Musk is not serious…
The Wall Street consensus appears to be that it's not a serious offer and the board will reject it. The muted reaction in TWTR's share price seems to bear that out.
Oh well, we can still sit back and watch censorious liberals like the journalist and professor Jeff Jarvis lose their excrement for a day…
To the markets… where everything that was rallying yesterday is retreating today.
At last check, the Dow is ever-so-slightly in the green at 34,623… but the S&P 500 is down a half-percent to 4,424… and the Nasdaq is taking it on the chin, down 1.25% to 13,470.
Treasuries are selling off, pushing yields higher. The yield on a 10-year Treasury note is up past 2.8% — a level last seen in late 2018.
Gold's latest push toward $2,000 didn't have any staying power; it's back to $1,970 while silver has sold off to $25.38. Crude has backed off ever so slightly to $104.08.
Cryptos are down, and not by a little: Bitcoin is threatening to crack back below $40,000 and Ethereum's grip on $3,000 also looks tenuous.
The big economic number of the day is retail sales — up 0.5% in March, a bit less than expected. If you back out vehicle prices (volatile month to month) and gasoline prices (rising fuel prices can skew the overall figure), you get a better-than-expected 0.2% increase.
What to make of it? "Some of these increases can be attributed to inflation and higher prices of in-demand — and often nondiscretionary — goods and services," ventures a summary from Econoday, "but some is a result of consumers feeling like doing a little shopping."

So Treasury Secretary Janet Yellen went and harangued Chinese leaders yesterday. It did not go over well.
"Going forward, it will be increasingly difficult to separate economic issues from broader considerations of national interest, including national security," Yellen said during a speech to the NATO-aligned Atlantic Council.
To underscore her point, she said later: "Let me now say a few words to those countries who are currently sitting on the fence, perhaps seeing an opportunity to gain by preserving their relationship with Russia and backfilling the void left by others. Such motivations are shortsighted."

So here, the analogy isn't World War I but rather 9/11: You're with us or you're with the terrorists. Beijing, not surprisingly, bristled.
Asked for reaction, the spokesman for China's embassy in Washington was blunt. Liu Pengyu said China "has been committed to promoting peace talks and playing a constructive role in a peaceful settlement of the crisis.
"Some Western powers, in contrast, have been busy adding fuel to the flame to create new problems while associating the Ukraine crisis with China-Russia relations to shed the responsibility and to exploit the situation for their hidden strategic agenda."
Look, he's a commie, but he's not wrong. See above: Even The Washington Post all but acknowledged the goal is to drag out the war indefinitely.

Here's where all this is going: "Washington Examines Once-Unthinkable Sanctions Against Beijing," says a headline this week in the South China Morning Post.
"Conversations and statements from officials on both sides of the Atlantic reveal a new geopolitical landscape emerging at lightning pace — one that appears increasingly likely to isolate China as long as Beijing's leaders continue to stand behind the Kremlin."
But freezing the dollar and euro reserves of China's central bank? Blocking hundreds of American companies from operating in China?
"One U.S. official told the Post that anyone who assumes the United States would hold back on similarly powerful economic retaliation against Beijing if, for example, it one day invades Taiwan, is misunderstanding just how far and how quickly the conversation has changed in Washington since the Ukraine war began."
In late 2018, we were following the breadcrumbs of Trump's trade war to their logical conclusion: "The Day China Kicked out Apple and GM," we called it.
We're getting closer to that day. Just sayin'.

From the no-good-deed-goes-unpunished department: "A British family has been barred from hosting Ukrainian refugees because their home has bare floorboards," reports the U.K. Telegraph.
Apparently the generosity of everyday Brits taking in refugees under the "Homes for Ukraine" program has been met by a horde of busybody bureaucrats: "One householder was ordered to board up an internal glass door even though it had safety glass, while another was told they would be rejected if they failed to put locks on all their windows.
"Council checklists warned against stairs that were 'excessively steep,' bannisters with gaps that were more than 100 mm wide, looped cords or chains for blinds, low windowsills, poisonous plants or any damp or mold."
More: "A couple in Hull taking in a lone Ukrainian refugee from Sumy said they were told they needed to pay for a service for their two-year-old boiler, while friends taking in a family were told to update their electrics and lighting, costing them £850 [$1,110].
"It followed BBC reports of families being rejected because plug sockets were too low for children or being told to drain their ponds if they were taking in children."
And this: "A woman hosting four refugees in a two-bedroom flat above her hairdressing salon had to spend £450 [$588] after two visits by a council inspector judged that her five smoke alarms were not adequate and that she had the 'wrong type of plaster' in the shop ceiling."
Really, what could we possibly add?
To the mailbag, where sharp-eyed readers prompt us to correct a couple of numbers.
"Could you please explain to me how, in Monday's edition, a 10-year T-bill rate of 2.75% and CPI of 7.9% equate to a real interest rate of negative 15%?"
The 5: Typo. It's 5.15%.
By the way, with a 10-year rate this morning of 2.8% and the new CPI figure of 8.5% for March… real long-term rates are now negative 5.7%.

And on the subject of the Pennsylvania Civil War gold caper: "How could the feds spirit away 79 tons of gold while the Paradas sat in their car?"
The 5: It was between seven and nine tonnes. Somewhat more manageable…
"I'm confused about the apparent need for wages to keep up directly with inflation," a reader writes after we ran down the official inflation numbers Tuesday.
"Inflation affects only what you spend. So if you make, for example, $2,000 per month, and spend only half of that on expenses, the other half goes towards your savings or retirement fund.
"Those dollars are not subject to inflation. Rather they get invested and actually make money. The notion that wages have to increase at the same rate as inflation is not realistic, unless you spend every earned dollar. That may apply to some who don't have the luxury of saving, but hopefully not the majority of workers."
The 5: Yeah, tell that to the folks who are trimming back their 401(k) contributions just to make the rent and the light bill.
Oh, and if their 401(k) is in a conventional allocation of 60% stocks and 40% bonds… it's gonna just get slaughtered if this turns out to be a decade of "sticky" inflation like the 1970s.
Best regards,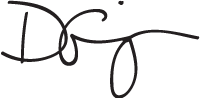 Dave Gonigam
The 5 Min. Forecast
P.S. Speaking of inflation… while the stock market is closed tomorrow for Good Friday, we'll be back with a best-of edition featuring some unconventional guidance to help you combat the rising cost of living. (Hint: It starts with razor blades.)