June 10th, 2022
5 Min Forecast
Snoop Dog gives his PBR a raise (inflation)
May consumer price index vaporizes stock-market gains
Zero-COVID China: to infinity and beyond
The reopening of America means less demand for reefer
Will Janet Yellen get "resigned"?
A reader on Big Five defense contractors' "vulnerability"… Jim Rickards on Sold Out… And more!

Inflation is getting so bad, Snoop Dogg just gave his personal blunt roller a pay raise.
[Yes, we'll give your brain a moment to process that sentence. Heh…]
So yeah, best to begin at the beginning: During an interview with Howard Stern in 2019, Snoop confirmed he had a full-time employee in his retinue whose primary duties were to make sure the rapper had a steady supply of high-quality sinsemilla wrapped in high-quality cigar paper.
"That's his J-O-B — his occupation," Snoop said. "On his resume, it says, 'What do you do? I'm a blunt roller. P-B-R, professional blunt roller."
Earlier this week, a Twitter account that posts intriguing nuggets of trivia mentioned the PBR and his pay — prompting a correction from Snoop himself…
And yes, the PBR's benefits package includes his own unlimited access to the herb.
Look, it's a Friday on a summer weekend and we need some sort of comic relief getting into the rest of today's 5…

… because speaking of inflation, the May consumer price index came in hotter than expected and the stock market is tanking anew.
Try as it might, even The New York Times can't sugarcoat it…
The "expert consensus" among dozens of economists polled by Econoday called for the official inflation rate to ease to 8.2% year over year.
Instead, it accelerated to 8.6% — the highest since December 1981, when John Belushi and Dan Aykroyd were the big box-office draw in Neighbors and Olivia Newton-John topped the charts with "Physical."
Nearly everything is rising — food up 1.2% month over month, energy up 3.9%, shelter up 0.6%. Hell, used car prices are rising again (1.8%) after ticking down in April and March.
We also track the real-world inflation rate from John Williams at Shadow Government Statistics. Mr. Williams runs the numbers honestly, the way government statisticians did it in Jimmy Carter's day. Here, year-over-year inflation is running a record 16.8%. (The Carter-era high was 14.8% in March 1980.)

Hotter-than-expected inflation translates to no hope the Fed will let up on its "tightening" plans… which translates to no hope the Fed will restore Wall Street's EZ-money heroin supply.
The junkie is experiencing severe withdrawal pangs as we write — the Dow down nearly 700 points to 31,575. CNBC's website delivers big-time with its obligatory "worried trader" imagery…
The S&P 500 is down 100 points or 2.5% to 3,915. The Nasdaq is down 3% and about to crack below 11,400.

In short, all the gains the stock market made since May 20 have vaporized in the last 24 hours… and one successful finance pro says far worse is in the cards.
He's Kevin Smith, founder of Crescat Capital — whose macro hedge fund returned 40% year to date through April 30, while the S&P 500 dropped 14%.
Smith foresees a macro backdrop that's the worst of all worlds — inflation continuing to roar even as the U.S. economy tumbles into recession.
In a May 29 note, he said the following of the S&P 500: "The index is off 15% from its all-time highs but still trading at 187% of GDP. During comparable stagflations of the early 1970s and 1980s, the associated equity bear markets did not end until the total stock market capitalization traded down to an average of 35% of GDP."
What kind of losses would that mean?
"Conservatively," Smith wrote, "if we assume flat sales and earnings over the next one–two years during a probable recession, there is another 50–69% downside risk.
"Sure, the market may bottom at higher valuations, but this is the eyes-wide-open risk based on math and history."

Our own Jim Rickards agrees — the potential downside is enormous.
"There's a reason," he says, "that guys like J.P. Morgan CEO Jamie Dimon and Big Short investor Michael Burry are saying that an economic 'hurricane' is coming and that 2022 will be 'like watching a plane crash.'"
Jim is now issuing his third and final warning of the year. After his first warning in mid-March, the Nasdaq took a 12% spill in six weeks. After his second warning in early May, the Dow registered its worst single-day performance since 2020.
Jim is certain the next big drop will be put into motion next week.
For all the trouble in the stock market today, there's little refuge to be found in other asset classes.
Certainly not bonds: Renewed inflationary worries are pushing prices down and yields up. The yield on a 10-year Treasury note is over 3.14% — equal to the peak a month ago. And the 2-year T-note is *this* close to 3% on the nose — a level last seen in 2008.
Precious metals are staging a rally that at best can be called "modest." Gold is back above $1,850 but silver is still stuck below $22. The major cryptos are in retreat, Bitcoin back below $30,000 and Ethereum testing late-May lows at $1,735.
And crude is selling off — a barrel of West Texas Intermediate down nearly three bucks at last check at $118.62. The move is being chalked up to renewed COVID lockdowns in major Chinese cities, thus less oil demand.
Indeed, it appears the government of China is adopting a policy of "zero-COVID forever."
"China is building hundreds of thousands of permanent coronavirus testing facilities and expanding quarantine centers across many of its biggest cities as part of its zero-COVID policy," reports the Financial Times — "despite the economic and human toll on the world's most populous country."
Half of Shanghai, population 26 million, is back under lockdown after barely a week's respite — because of 11 new infections. No, that's not a typo — 11.
"Experts believe the government's virus infrastructure program is designed to sustain the mass-testing and quarantine policies through 2023," adds the salmon-colored rag. "Authorities are also allocating huge amounts of resources to enacting the zero-COVID policy, with some local governments forced to divert funds from other priorities such as poverty alleviation and infrastructure."
That's not exactly going to get the pipeline of goods moving to the U.S. West Coast again, is it?

Back to the topic of cannabis: The reopening of America means less demand for reefer.
"COVID-19 lockdowns meant many cannabis users, stuck at home and possibly out of work, partook of the plant more often than they might normally have done in an open economy," says our pot stock authority Ray Blanco.
That was then, this is now: "Many cannabis companies reporting first-quarter sales figures show slowed growth, flat growth and in some cases even sequential quarterly declines."
That said, "We're still way up on a yearly basis over the numbers we saw cannabis companies putting up in early 2021."
Going forward? "According to BDSA, a leading cannabis research firm, we should see legal sales jump to $35 billion this year, a rise of 22% over last year's $29 billion figure as the industry grows to a projected $61 billion in sales by 2026."
Cannabis industry insiders are acting accordingly: "When it comes to stocks, they say insiders sell for many reasons, but they only buy for one," Ray reminds us — "they think their company will increase in value.
"Late last month, Trulieve, the biggest cannabis company in the U.S. by revenues, saw its CEO Kim Rivers buy more than $200,000 worth of shares, adding to the more than $2 million she already held."

As bad as inflation is right now, at least the government isn't looking to impose price controls. Well, not yet.
That's our takeaway from this Bloomberg story: "Treasury Secretary Janet Yellen rejected the idea that corporate greed is causing the U.S. inflation surge, differing with fellow Democrats who have accused big businesses of price gouging.
"'Demand and supply is largely driving inflation,' Yellen said at a New York Times-hosted event on Thursday, when asked about the view that corporate greed is a key cause. She said that it's true that price-to-cost margins have gone up, but she said that's not what's driving inflation."
Hallelujah — stuff might be costly, but at least it's still available. That won't be the case in the event of price controls.
On the other hand… we can't shake the thought that Yellen has one foot out the door and her opinion is nigh-irrelevant within the Beltway.
A week ago today, Bloomberg quoted an advance copy of a Yellen biography that claims last year she advocated cutting the gargantuan size of the $1.9 trillion "American Rescue Plan" by one-third — to lessen the inflationary impact.
Yellen felt compelled to put out a statement on Saturday: "I never urged adoption of a smaller American Rescue Plan package, and I believe that ARP played a central role in driving strong growth throughout 2021 and afterward."
By Tuesday — as we chronicled here — Yellen was denying to Congress that passage of ARP in 2021 had anything to do with raging inflation in 2022.
Hmmm… Between this faux pas and her admitted failure to anticipate inflation's persistence… we wouldn't be at all surprised if Yellen steps down to "spend more time with her family" sometime before Election Day.
To the mailbag, and a reader's observation after we noted all of the Big Five defense contractors will soon have their headquarters in metro Washington, D.C.
"Just my opinion, but having many major defense contractors in proximity to one another would seem to create a vulnerability to an attack on infrastructure in that geographical region in a time of geopolitical confrontation. Oops."

"Fascinating about Raytheon and Boeing relocating to the D.C. area," another writes.
"I work for a small defense contractor (about 20 employees) with production in Utah. And the president of our company is moving to the D.C. area, I suppose to be 'closer to the action.'
"On another topic, I have been interested to read your and Jim Rickards' coverage of unfolding supply chain disruption and expected food shortages later this year.
"I am wondering if you or Jim has any comments on CORN or WEAT (Teucrium ETFs) or other likely beneficiaries of increasing food prices?"
The 5: For the moment, Jim is laser-focused on what's in store next week.
But rest assured they're on his radar — so much so he's got a book coming out this fall…
… and he'll be cluing in his subscribers about how to play it well before the book's release.
Have a good weekend,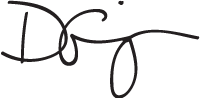 Dave Gonigam
The 5 Min. Forecast