June 23rd, 2022
5 Min Forecast
A longtime reader: "Weaponizing health apps" in China
Jim Rickards on the "development of the surveillance state"
Nothing to dissuade the Fed's tightening (two economic numbers)
Silver's "new lease on life"
The federal government's new stealth retirement tax
Communism, stupid?

"Weaponizing health apps — foreshadowing of things to come outside of China?" writes one of our longest of longtime readers.
He passes along a dystopian article from the Reuters newswire, dated a week ago today: "A protest planned by hundreds of bank depositors in central China seeking access to their frozen funds has been thwarted because the authorities have turned their health code apps red, several depositors told Reuters.
"The depositors were planning to travel to the central province of Henan this week from across China to protest against an almost two-month block on accessing at least $178 million of deposits, which has left companies unable to pay workers and individuals unable to access savings.
"Rights groups have warned China could use its vast COVID surveillance infrastructure to stifle dissent. Without a green code on their smartphone app, citizens lose access to public transport and spaces such as restaurants and malls, as well as the right to travel across the country."

So let's back up here: We've got two huge things going on at once — a bank run in China, and a diabolical high-tech scheme to suppress the bank run and any public backlash.
Imagine this scenario: You're exchanging messages online with folks planning a protest. Except, whoops, you just got declared "infected" on your COVID pass — even though you took a home test hours ago that came out negative. Now you run the risk of arrest if you even leave home. Sucks to be you.
It's "one of the most dangerous developments in recent years," asserts our Jim Rickards. "It's a giant leap forward in the development of the totalitarian surveillance state."
And no, what's happening in China won't stay in China.
Jim passes along a helpful analysis of the current situation from Bill Bishop — an American entrepreneur who spent more than a decade in China before returning stateside in 2015. These days, he has a Substack site called "Sinocism."

"Some people who lost money in a recent Henan bank fraud case had their health codes turn red, for no other reason than that they had traveled to the province to seek redress for their losses," Bishop writes.
"The abuse of the health code system prompted outrage online and in state media. Someone in the Henan government, probably in the Public Security Department, seems to have decided the best way to deal with the wave of coming petitioners over the bank collapses was to make it impossible for them to travel to Henan.
"Messing with their health code certainly is cheaper and easier than meeting someone with multiple police officers as they arrive in the province, but this may have blown up in their faces. Now everyone knows that certain relevant organs can manipulate your health code's status."
Right — but what are they going to do about it?

"This is not dystopian science fiction. It's happening now in China," says Jim Rickards.
"Something similar happened in Canada last winter when peaceful trucker protesters had their bank accounts frozen by the fascist Deputy Prime Minister Chrystia Freeland."
Yep. "All of my bank accounts, person[al] and corporate, and all my credit cards have been frozen," said one of the protest organizers. "It feels like being banished from the medieval village, left to die."
Says Jim: "It will be coming to the U.S. soon. Count on it."
Indeed, Joe Biden made it possible on March 9 of this year when he signed Executive Order 14067 — as Jim explains in a brand-new presentation.
Section 4 of the order is especially alarming: "It sets the stage for legal government surveillance of all U.S. citizens… total control over your bank accounts and purchases… and the ability to silence all dissenting voices for good."
Click here for Jim's full warning… and a guide to preventive measures you can take today.

To the markets — which are experiencing another day of choppy action.
At last check, the Dow is down a half percent to 30,300. The S&P 500 is off a quarter percent at 3,751 — not quite 100 points above its year-to-date low set last Thursday. The Nasdaq is in the green, however — up a third of a percent at 11,089.
Crude is off nearly two bucks at $104.24. Precious metals are languishing, gold at $1,830 and silver at $21.14.

The major economic numbers of the day are bummers, but nothing to dissuade the Federal Reserve from sticking to its "tightening" plans.
First-time unemployment claims registered 229,000 in the week ended last Saturday. If you take out the weekly noise and look at the four-week moving average, the number has been rising steadily since the first of April…
… but on the other hand, it's still near historically low levels.
Meanwhile, the "flash PMI" numbers for June are well below expectations. Manufacturing clocks in at 52.4 — the weakest number in nearly two years. Services register 51.6, the weakest since the Omigod variant of COVID-19 kept people home last winter.
Both numbers remain above the 50 dividing line between expansion and contraction… but they're well below their peaks earlier this spring.
Current spot prices notwithstanding, "silver is gaining a new lease on life," says our mining-and-energy maven Byron King — back with one more update from the PDAC mining conference in Toronto.
"For example, the average internal-combustion automobile has about one ounce of silver in it, mostly in the electronics. But new EVs will have three or more ounces, again in far more extensive electronics.
"Now, two ounces may seem like a minor amount, but multiply that extra mass per car by tens of millions of units over the next decade and more — it's a lot of ounces."
Then there are solar panels. Compared with two decades ago, "recent models use more and more silver, such that current demand just for solar is about 125 million ounces per year. This alone is several new large mines' worth of output."
All in all, Byron says it's "great news for silver producers ranging from pure-play names to companies that produce silver as a byproduct of copper, lead, zinc and more."
Meanwhile, "gold miners are looking good, with plays ranging from high-grade prospects that are located here and there across the globe to massive, new, lower-grade but very profitable projects with big-name miners."

Update: The federal government's new stealth retirement tax is closer to passage in Congress.
Yesterday, the Senate Finance Committee unanimously passed a bill performing a minor overhaul to 401(k)s and other retirement plans. The bill is largely similar to one that passed the House overwhelmingly in March. It would raise the age where you have to start taking required minimum distributions, and it would allow for more generous "catch-up" contributions by workers in their early 60s.
Those are the good parts. The bad part is what in D.C.-speak is known as the "pay-for" — that is, how Uncle Sam will make up for the lost revenue. All catch-up contributions after age 50 would go into a Roth account — meaning you'd pay income tax on those funds upfront.
There are minor differences between the House and Senate bills; expect them to be hammered out this fall with final passage before year's end.

Your tax dollars at work…
This is amazing. The TSA is bragging about its enormous haul of "potentially terrorist contraband" at a midsize airport. Bragging about enforcement of its liquid and gel limits — rules that are in equal parts tyrannical and nonsensical.

We know they're nonsensical because of what the TSA did at the outset of the pandemic. It lifted the rules on hand sanitizer; containers of up to 12 ounces were allowed, not just the piddly 3.4. Amazingly (please imagine our tongue firmly in cheek here,) no one took advantage of this golden opportunity to sneak in liquid explosives and blow airplanes out of the sky.
Near as we can tell, the hand sanitizer exception is still in place. Not that anyone would take advantage these days; your editor saw 6-ounce bottles on deep discount at the hardware store the other day — 10 for $1.

"I couldn't resist weighing in on the 'China is stupid because communism is stupid' dialogue," a reader writes.
"In 1994 I was part of a delegation to China to arrange a joint venture with First Auto Works. We dealt exclusively with top CCP negotiators who were extremely frank and forthcoming about their intentions. They made it clear that they were only permitting temporary exploitation of Chinese workers in order to obtain our automotive manufacturing technology.
"Over extravagant dinner meetings, they insisted that they had to be far more responsive to public opinion than we did and that their people would be highly suspicious of their willingness to deal with capitalists. To this end, we would be required to hire, clothe, train, house and feed a manual workforce and would not be allowed to reduce the size of the workforce later because of productivity increases.
"Most importantly, they stressed, the facilities had to be the latest in automation and robotic technologies (my specific role in this project because at that time I 'commanded' more robots than anyone else in the U.S.). They were aware that we had built maquiladoras in Mexico with the latest automation.
"We were not prepared for this, because we had already come face to face with the difficulty of justifying automation in Mexico due to the low wages. Our rule at the time was a nine-month payback on robotics, 1½ years on hard automation. We couldn't even come close to this on Mexican wages and Chinese wages would be impossible.
"I was totally opposed to giving our technical know-how, and eventually our manufacturing independence, to an enemy or even the Mexicans or Canadians as a result of NAFTA. Ultimately, the State Department stepped in and kiboshed the negotiations because China was 'violating our intellectual property.' Surprise, communists don't believe in intellectual property rights! But one thing the CCP understood was that we would be back, because greed always trumps good sense.
"My point is this: It is a huge mistake to think that your opponent is stupid just because you don't agree with his thinking. We seem to make this mistake repeatedly, and the results of our expedition as well as NAFTA have been exactly as expected, the transfer of a large part of the assets of the American middle class to build plants in Mexico and China in order for Wall Street to profit.
"The worst of it is that to realize the profits of exponential growth in the Chinese markets, the money has to stay there and be continually reinvested in their economy. One of the early communists said it best: 'Someday communism will hang the capitalist, and the capitalists will sell us the rope.'
"More to the point was Reinhold Niebuhr's warnings that the real enemy is not Marxism, but the 'moral cynic' who pretends to believe as we do in order to take advantage of our prejudices. Idealism is the foreign policy of academics, journalists and 10-year-olds."
The 5: Interesting. Brings to mind a rant of ours from early 2019. Still timely, apparently…
Best regards,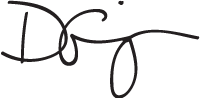 Dave Gonigam
The 5 Min. Forecast