November 25th, 2020
5 Min Forecast
A dystopian pre-election headline we missed…
… proves the Zuck's a deep-state flunkey (with an agenda)
Social media plugs Biden's charm offensive
Commerce and Labor departments' pre-turkey econ stats
California restaurants file for unfair fees
Pushing product: the official cost of Thanksgiving dinner
A left-labeled reader strikes back (The 5 can't catch a break)… Biden's Cabinet — and the cost of a McDonald's Value Meal?… And more!

Here's a scary sentence: "Facebook has operated under both Democratic and Republican presidents, and we've learned that no matter which party is in charge of which branch of government, there are always opportunities to work together."
So says Facebook's "public policy director" Brian Rice to the Financial Times.
We return this morning to our dreary periodic theme of censorship in the social-media age.
As we said just last week, the departure of Donald Trump from the White House will not mark a departure in policy by Facebook, Twitter and Google's YouTube. They will continue to lower the ban hammer on whatever they arbitrarily define as "hate speech" and "misinformation."
We must toss in the usual disclaimer: While we're talking about companies in the private sector, they're subject to considerable government arm-twisting.
"These companies," wrote Glenn Greenwald last week on his new Substack site, "began censoring the internet because that responsibility was foisted on them — principally by corporate media outlets that ginned up anger over the content they were allowing on their platforms, and then by Democratic Party politicians who blamed Facebook and Twitter (but not themselves) for their 2016 defeat."
Which brings us to the following shock headline that somehow escaped our attention six days before Election Day…
This acknowledgment came at one of the recurring congressional hearings where tech CEOs are made to atone for their alleged sins in allowing "misinformation" onto their platforms.
Said Facebook's Mark Zuckerberg, pleading that he's being a good little boy, "One of the threats that the FBI has alerted our companies… to was the possibility of a hack and leak operation in the days or weeks leading up to this election."
Zuck said the G-men "suggested that we be on high alert and sensitivity that if a trove of documents appeared that we should view that with suspicion that it might be part of a foreign manipulation attempt."
And it was on that basis that Facebook suppressed the Oct. 14 New York Post article about Joe Biden, his son Hunter and their dealings in Ukraine.
Never mind there was zero evidence the Russkies or any other foreign actors were behind the disclosure — and that no one ever challenged the authenticity of the emails that were the basis of the story.
"This is not even the future of speech regulation, it's already here," tweets journalist Matt Taibbi: "a privatized media landscape dominated by a handful of distribution oligopolies, working hand in hand with law enforcement to decide what we see."

And so "Facebook Plans Charm Offensive for Joe Biden," says a Financial Times headline this week.
"Company executives are planning a major push to encourage users to take a coronavirus vaccine, as well as incentivizing people to share content related to the Paris climate agreement, which Joe Biden has promised to rejoin," reports the salmon-colored rag.
In this way, FB hopes "to stave off the threat of being more heavily regulated or even broken up during the president-elect's term in office."
The elder Biden is already on record saying he wants to overhaul or repeal Section 230 of the Communications Decency Act of 1996 — the law that shields online platforms from liability for content posted by users.
Zuck wants to make sure that any overhaul will spare Facebook… while throttling the ability of any upstarts to compete with Facebook. "We stand ready to work with Congress on what regulation could look like," he said during that October hearing.
We'll stay on top of how the process unfolds as a new Congress convenes next year. Because one thing's for sure — the story isn't going away.

Dow 30,000 didn't last long. Today it's the tech stocks' turn to take the lead
The Nasdaq is in the green — barely — at 12,045, still below the Sept. 2 record close
The S&P 500 is down about a quarter percent from yesterday's record close, at 3,625
The Dow is taking the biggest hit, down about a half-percent from yesterday's record close, at 29,905.
But crude is again on the rise — now above $45 a barrel for the first time since the corona-crash began in March.
Gold held onto the $1,800 level by day's end yesterday, and today it's gamely trying to come back from this week's epic whacking — now $1,811. Silver's inching up to $23.42.
The wonks at the Commerce and Labor departments are rushing to push out a raft of economic numbers before the long weekend.
Begin with the little chart of horrors — which is moving in decidedly the wrong direction. First-time unemployment claims are rising in tandem with COVID diagnoses. At 778,000, claims have climbed for two straight weeks. That hasn't happened since July…
But on the positive side of the ledger, durable goods orders rose more than expected in October — 1.3%. That's six straight months of gains. And if you back out the always-volatile military and aircraft sectors, the "core capital goods" number also beat expectations, up 0.7%.
Elsewhere…
Personal income slipped 0.7% in October — in contrast with expectations for a 0.1% increase. Sooner or later, the expiration of government corona-benefits was going to catch up with this number
Consumer spending grew 0.5%, a hair more than expected but also the weakest gain since bottoming in the spring
Core PCE — the Fed's preferred measure of inflation — rings in at 1.4%. Not only is that far from the Fed's 2% target, it's the first time in six months the number has dropped.
Last, we have the Commerce Department's second guess at the nigh-worthless GDP figure for the third quarter. It's little changed from the first estimate, still an annualized 33.1% gain.
Grab the popcorn for this one: California restaurants are filing claims with the state to recover $100 million in fees they forked over even while they were closed.
From the Los Angeles Times: "Few businesses have been hit as hard during the COVID-19 pandemic as restaurants, which in California were ordered closed, reopened, closed for a second time and then allowed to welcome customers again, though with restrictions, such as takeout only. Thousands of eateries have closed permanently.
"Owners say one thing has remained constant amid the turmoil: State and county governments have continued to charge fees for liquor licenses, health permits and tourism assessments — even though the restaurants were closed down by government order or permitted to operate with limited capacity and dining."
The state and the counties have 45 days to respond.
If somehow this claim stands up in court — and for the sake of struggling business owners, we hope it does — it will be another revenue hit the state and counties can ill afford.
What sort of new taxes and weird fees might California politicos concoct to make up the difference?

It wouldn't be Thanksgiving week without our taking a jaundiced eye toward the "official" cost of Thanksgiving dinner.
The American Farm Bureau Federation says a feast for 10 — assuming you're holding a gathering that big this year and the cops don't come knocking at your door, or that your neighbors don't narc on you as the governor of Oregon is encouraging — costs $46.90.
That's down $2.01 from a year ago, and allegedly the lowest since 2010.
"Pricing whole turkeys as 'loss leaders' to entice shoppers and move product is a strategy we're seeing retailers use that's increasingly common the closer we get to the holiday," says Farm Bureau chief economist John Newton. At $19.39 for a 16-pound bird, that's down 7% from last year.
Meh. As we point out most years, it's good PR for the Farm Bureau to come up with a lowball estimate made possible by factory-farmed turkey and store-bought pie crust — or as a reader told us in 2016, "a Monsanto-laced GMO special Thanksgiving dinner that glows under a blacklight." And no, it doesn't account for the cost of the booze.
Just like the official inflation numbers, any resemblance to your own cost of Thanksgiving dinner is purely coincidental. (What's been your experience where you live this year? Drop us a line and we'll share your replies on Monday.)

"OK, I saw the reprint in Monday's 5 and took your Pepsi Challenge," a reader writes back after Monday's mailbag. "I clicked on your link to the piece at The Nation. Didn't find it terribly persuasive.
"More to the point, I think you referred to my email as coming from someone on the left. Not quite. I came close to voting for Trump in '16 and ended up voting for Gary Johnson."
[We stand corrected.]
"I've been reading your content, which seemed reasonably rational and middle of the road, up until recently when you seem to be sliding into support for unsubstantiated statements about malign treatment of Trump.
"I'm not arguing that the Russians stole the election for Trump in 2016 — far from it. I rode with your editors and Rickards' theories that Trump was going to pull it out again in '20, despite my deep concern as a patriot that he is corrupt and had to be kicked to the curb.
"I can tolerate and integrate opposing views, but what concerns me is that your content has migrated toward supporting right-wing theories that are often unsubstantiated by fact, and positions held by people hovering near the lunatic fringe.
"I think that realignment will contribute to our growing political dysfunction, at best, and to outright violent confrontation between partisans, at worst. We need rational analysis now more than ever.
"But it is your content. So be it. I just wanted to clarify this person's view that you seem to be straying from your self-proclaimed forum as A Voice of Reason.
"Now, I'm sure you won't mind if I get back to arguing with the more progressive elements on WaPo. They don't like me either, and I'm OK with that!
"Happy Thanksgiving, and best of luck to The 5."
The 5: For God's sake, I spent part of both Friday and Monday dumping on delusional stolen-election narratives coming from Trump's allies and sympathizers… but our "content has migrated toward supporting right-wing theories that are often unsubstantiated by fact, and positions held by people hovering near the lunatic fringe." We can't catch a break!
Also, you sound like you're a fairly recent arrival. Perhaps you weren't around for the four years of haranguing we got to "get on board with your president!" — which continued after our Election Day episode. One guy wrote in to say, "We deserve what we get. The 5 did not help: For a pro-capitalist organization, you never gave Trump much credit."
[Which is true. But we will give him "credit" for running up a $1 trillion deficit in a sort-of robust pre-pandemic economy, and engaging in a 17th-century mercantilist trade war that did nothing to revive manufacturing jobs. Aside from that, very capitalistic!]
"Well, it didn't take long for the 'Investment' that Wall Street made in and to the Biden campaign to pay off," a reader writes after yesterday's 5. "Liz Warren out and Janet Yellen in…
"Now with Steph Kelton as an economic adviser and Janet at Treasury and a willing Fed, turn on the printing presses 24/7. $15/minimum wage… not a problem… $47 trillion for the new Obamacare… not a problem.
"The only problem… the rich will get richer and the poor much poorer… $25 will be the cost of a Value Meal at McDonald's."
The 5: We'll see.
As we noted above, inflation is decelerating for the moment. Our Jim Rickards will be the first to remind you that inflation is not exclusively a monetary phenomenon, but also a psychological one. If people are too scared to spend, the "velocity" of money stays stuck in low gear and consumer prices don't zoom higher the way they did in the 1970s or (briefly) around 2011.
But as we also said a few weeks ago, we're seeing a handful of forecasters on the fringes of respectability who detect early signs of inflation taking off during 2021.
Note well: At $3.30 a pound today, copper prices are now their highest since 2014. Maybe that's just a signal of growing demand (electric vehicles being only one of several factors). But if it's a harbinger of consumer price inflation, look out…
➢ Here's a historical curiosity noticed by celebrity economist David Rosenberg, who these days is running his own boutique research firm: The last time a former Fed chief became Treasury secretary, it was G. William Miller. He had the misfortune of holding both jobs during the runaway inflation of the late '70s (for which blame mostly rests with his predecessor at the Fed, Arthur Burns).
Meanwhile, the effective merger of the Fed and the Treasury that began with the emergency pandemic lending programs in March will be all but complete under the new administration.
Maybe, finally, we can put the myth of "Fed independence" to rest once and for all. Progress!
Try to have a Happy Thanksgiving,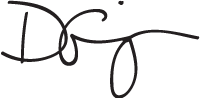 Dave Gonigam
The 5 Min. Forecast
P.S. For a lingering cloud that hangs over Yellen's time as a Fed governor, check out this entry from The 5's voluminous archives.