December 3rd, 2020
5 Min Forecast
Reverse Trump tariffs? Let's not be hasty…
Biden's frightening "hand in glove" ally
Stuck!: unemployment stats (if they're credible)
Lockdown rebellions, coast to coast
Pandemic hypocrisy… and Austin city limits
Three former presidents line up to take David Crosby's advice
Oakland's wrongheaded green initiative
A reader on playing Russian roulette with COVID… Byron King: Ivy-League educated (but not assimilated)… And more!

Among all the things the outgoing president has done that the incoming president is promising to undo…
Exiting the 2015 Paris climate agreement
Exiting the World Health Organization
The ban on nearly all travel from several Muslim-majority countries
… there's one striking area of continuity this morning.

Joe Biden says he's in no rush to drop the Trump tariffs on China.
In developing a strategy for dealing with Beijing, "I'm not going to make any immediate moves, and the same applies to the tariffs," he tells The New York Times. "I'm not going to prejudice my options."
We'll go a step further: The New Cold War that we saw shaping up in the summer of 2019 is still on. It's bigger than whoever happens to occupy the White House at any given moment; we said as much last April when we noticed Biden and Trump trying to outdo each other with the China-bashing.
Looking ahead, the broad policy outlines will remain the same — even if the points of emphasis shift somewhat. For instance: "The best China strategy, I think, is one which gets every one of our — or at least what used to be our — allies on the same page."

Maybe he's emphasizing alliances because he saw the news that China has just surpassed the United States as Europe's top trade partner.
According to Eurostat — the European Union's keeper of statistics — trade between the EU and China totaled $517 billion during the first nine months of 2020. Meanwhile, trade between the EU and the United States totaled $501 billion.
For the same period last year, Europe-China trade totaled $502 billion and Europe-U.S. traded totaled $560 billion.
Europe's exports to China remained largely unchanged. It was an increase in imports from China that moved the needle.
The take from Global Times, a Chinese Communist Party mouthpiece: "The data… discredits some media reports that Beijing's hopes of using Europe as a counterweight to the U.S. have faltered, as China faces rising anger over its policies and behavior including trade. Chinese experts said the noise will not have any impact on sound trade relations between the two economies."
Can a new administration reverse that trend? We have no idea. But we're all but certain it wants to as part of a broad "containment" strategy.

And he'll have Facebook — Facebook! — as an ally in the effort.
FB's vice president of global affairs Nick Clegg spoke this morning at the virtual Web Summit tech conference.
"From Joe Biden's point of view, there really is a fundamental sort of question, which is: What can he do to emphasize American leadership, to reinforce and buttress the open internet? America will be best placed to exert its own influence in this space by doing so hand-in-glove, particularly, with the European Union and India."
It'll take the U.S., EU and India combined, he says, to counter China's version of the internet, "with very heavy surveillance, you don't have all the checks and balances of data protection, privacy law and so on."
We should point out "Sir Nick" isn't just any Facebook exec. He was the U.K.'s deputy prime minister at the time Biden was vice president, and by all accounts the two got along very well. (During his last appearance in our digital pages, Clegg was accusing Apple of being elitist. Seriously, we've got receipts.)
We'll have much more to say in the weeks and months ahead about how a Biden administration will pursue the New Cold War with China, and what it implies for your investments. But we'd be remiss today if we didn't take note of these developments before moving on to other business…

The S&P 500 is reaching higher into record territory after yesterday's close — up nine points at last check to 3,677.
The Nasdaq is rebounding from a microscopic loss yesterday — up more than half a percent to 12,424. And the Dow is also up more than half a percent, back above 30,000.
Greg Guenthner of our trading desk drops this bit of trivia on us: Over the last 75 years, every time the S&P 500 is up more than 10% year to date going into the month of December… the index adds to those gains by year-end. So that bodes well for the month ahead.
Gold is pausing to digest this week's gains — up three bucks as we write to $1,833. But silver has slipped back below $24.
It being Thursday, there's the little chart of horrors to examine: First-time unemployment claims fell in the last week to 712,000.
The good news is that the number has held below 800,000 for seven straight weeks. The bad news is the number is still higher than the pre-pandemic record of 637,000 set in 1982.

Of course, this is assuming the first-time claims numbers can be believed.
On Monday, the Government Accountability Office issued a report accusing the Labor Department of failing to accurately estimate the number of unique individuals claiming benefits. The actual number might be lower for a variety of reasons — including fraud. How nice.
Whatever the real numbers are, they're probably set to rise as the next-wave lockdowns continue kicking in.

But the backlash against those new-wave lockdowns is also gathering a head of steam.
In New York City, a bar on Staten Island called Mac's Public House was defying a ban on indoor dining… until sheriff's deputies conducted an undercover sting, arrested the owner and shut the place down.
The reaction was furious. Hundreds of people gathered outside, TV news choppers capturing the scene from overhead…
Lockdown rebellion, NYC style [WABC-TV image]
Meanwhile, Los Angeles is back under stay-home orders — although there are some curious exceptions. Movie and TV production is classified as an "essential" activity, and so is podcasting. For real.
Outside the city, Los Angeles County banned outdoor dining earlier this week. Yesterday a judge ordered health officials to present scientific evidence supporting the ban by next Tuesday… and the Beverly Hills city council unanimously demanded the county board of supervisors reverse the ban.
Elsewhere, we have a new entrant in the sweepstakes for Worst Pandemic Hypocrisy — as uncovered by the newspaper serving Texas' state capital…

And no, we're not impressed by this…
On the surface, it seems the ex-presidents are taking David Crosby's advice to heart.
But near as we can tell from the press coverage, they aren't specifying which vaccine they'll take, or when. Maybe they remember this…
As disastrous an episode in Gerald Ford's brief presidency as WIN buttons…
Ah yes — Gerald Ford, still the sitting president in the fall of 1976, getting a swine flu shot that had been rushed into production. No sooner were the first shots administered than reports emerged of unexpected deaths from heart attacks. Several dozen Americans who took the shot came down with Guillain-Barré syndrome. By December, 94 reports of paralysis had emerged.
At least this time there's a real pandemic…

From the annals of climate-change regulations, we see the Oakland City Council in California is banning natural gas in all new construction.
Yep, electric-only for stoves, dryers, water heaters and so on. "Oakland's national leadership to build cleaner, safer and healthier cities for all families continues with this historic transition to all-electric buildings," crows Mayor Libby Schaaf.
Adds councilmember Dan Kalb, "State energy policies and lower prices of renewables mean that substituting natural gas with electricity is one of the quickest, safest and least expensive pathways to eliminating greenhouse gas emissions from buildings."
Hmmm… Economist and consultant Kenneth Costello ran a few numbers and presented them last month in the San Francisco Chronicle.
"Less than 9% of carbon emissions in the U.S. comes from direct use of natural gas in homes and buildings; U.S. emits about 15% of world carbon emissions; thus, converting all buildings to all-electric and assuming that all electricity is produced from clean sources, the reduction in worldwide carbon emissions would be less than 1.5%, which, according to most computer-based forecasting models, would have no detectable effect on global climate."
Not that that's stopped several Bay Area communities from passing similar bans since last year.

To the mailbag: "Two points about COVID-19 vaccines based on yesterday's edition of The 5…
"Once a COVID-19 vaccine is 'available to anyone who wants one,' all government restrictions on the activities of the public related to the virus end. Says who? Says me!
"People will have a choice. Take a chance with the vaccine or take a chance on the virus (and any therapies that come along). That is the long-term situation. It will be so with this virus, as it is so with all others for which we have a vaccine. The time will have come to move on and live with this situation.
"You mention that the Pfizer/BioNTech and Moderna vaccines use messenger RNA (mRNA). Then you write, 'What if a vaccine could cut out the middleman, as it were, and rely on DNA constructs rather than RNA ones?'
"MRNA is the middleman. It is a 'messenger,' delivering the code for proteins from DNA to the ribosomes, where proteins are made.
"Thanks to you, Emily and your team for putting together The 5 every day. It is very informative."

More re-reaction to the reaction against Byron King's guest essay over the holiday weekend…
"Well, you probably already knew that to criticize a Biden supporter (or a progressive of any stripe) is to expose yourself to extremely hostile fire.
"I understand that Byron's underlying concern was that Biden's national security picks all appeared to prefer the diplomatic principle of shooting first and asking questions later.
"Accordingly, I would ask any and all of your critics how many of them ever served a day in uniform and — especially — how many of them have actually had the experience of (as Winston Churchill once described) 'being shot at without effect'? It tends to concentrate the mind."
The 5: We totally get where you're coming from, and we're as offended by the chickenhawk brigade as you are. ("Laptop bombardiers" was the delicious phrase of the British journalist Simon Jenkins.)
But careful with the implication that those who've served in uniform are somehow more qualified or deserving than the rest of us to opine on foreign policy. After all, the military-industrial complex acts in our name as American citizens, and on our dime as American taxpayers.
One final thought before we move on from these matters for now: Byron's viewpoint is valuable not just because of his military background, but because of his own Ivy League credentials. At Harvard, he went to class and dined alongside a host of political climbers and hangers-on just like the crowd surrounding Biden.
In other words, he knows the type firsthand and knows how they tick. And it's to his everlasting credit (and to the benefit of his readers) that he never got sucked in by that culture.
Best regards,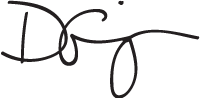 Dave Gonigam
The 5 Min. Forecast
P.S. Congratulations (again) to readers of The Profit Wire — who collected 50% this morning after just two days playing call options on one of the big pharmacy chains.
That's on top of the gains Tuesday — 50% on a euro currency ETF and 100% on Vodafone.
We're staying true to our commitment with The Profit Wire — closing off access to new subscribers since late October to keep under a membership cap.
But we continue to monitor the numbers and as soon as we can open these lucrative trades to new subscribers without compromising the existing readership, we'll let you know.