January 22nd, 2021
5 Min Forecast
Card-carrying member of the U.S. power elite…
… questions Fox News' right to exist
Parler and private enterprise (21st century)
Rep. Carolyn Maloney: Russia, Russia, Russia
All aboard the PGM "price rocket"
What to expect from Biden's American Rescue Plan
A reader: Janet Yellen and a "crypto conspiracy."

No more pussyfooting by the blue-check Twitter bunch, apparently…
If you've never heard of this guy, he's a card-carrying member of the U.S. power elite. Growing up, he attended Sidwell Friends School in Washington, D.C. He's worked for the giant consulting firm McKinsey. He's had a regular column in The New York Times. He's a fellow at the Aspen Institute.
No, we don't expect a federal goon squad to be dispatched to 1211 Avenue of the Americas in New York anytime soon.
But that's one heckuva "trial balloon," huh?

Our main topic today is about the "alternative" social media platform Parler. But really, it's about the nature of "private enterprise" in the 21st century.
As you might be aware, Parler achieved considerable success last year as a sort of anti-Twitter.
As you might also be aware, Parler has been offline for nearly two weeks. It was blamed for "facilitating" the riot at the U.S. Capitol.
Apple removed the Parler app from iOS. Google removed the Parler app from Android.
Parler limped along for a couple more days, still accessible through a web browser… until Amazon stopped hosting Parler on Amazon Web Services.
Yesterday, the chair of the House Oversight Committee, Rep. Carolyn Maloney (D-New York), asked the FBI to look into Parler's "role" in the events of Jan. 6.
The irony is that Parler was doing exactly what the defenders of Silicon Valley censorship said it should do.
To quickly recap how we got here: Ever since Donald Trump was elected president in 2016, congressional Democrats routinely harangued the social media giants to crack down on "hate speech" and "misinformation."
A couple of times a year, their executives would be hauled before one or another committee and threatened with new regulations or tax schemes if they didn't knuckle under.
The last thing the execs wanted to do was get into the "content moderation" business, but they decided they had no other choice.
The watershed event came in August 2018, when four companies simultaneously "deplatformed" the professional loudmouth Alex Jones. We devoted an entire episode of The 5 to examining that ill omen.
As the 2020 election cycle gathered steam, the tech execs pursued their new role with ever-greater alacrity. Last fall, events began reaching a climax with…
Facebook and Twitter suppressing a New York Post story that reflected poorly on Joe Biden and his son Hunter three weeks before Election Day
Facebook and Twitter suspending Donald Trump's accounts after the Jan. 6 riot
The nuking of Parler.

The whole time, anyone who raised an objection to social-media censorship was met with a response that went something like, "NUH-UH! FACEBOOK AND TWITTER AND YOUTUBE ARE PRIVATE COMPANIES!! THEY DON'T HAVE TO GIVE ANYONE BANDWIDTH IF THEY DON'T WANT TO! IF YOU DON'T LIKE THEIR RULES, GO START YOUR OWN COMPANY!"
But as we've already demonstrated, they're private companies acting under considerable government duress.
Still, John Matze Jr. took the "go start your own company" advice to heart. With seed money from the conservative heiress Rebekah Mercer, he launched Parler the same month that Alex Jones became an un-person on social media.
Matze intended Parler to be a nonpartisan thing, but conservatives steadily flocked to it. Parler's user base exploded last spring after Twitter started attaching labels to some of Donald Trump's tweets such as "potentially misleading" and "glorifying violence."
Back to the present moment: To the extent there was any "organization" or "planning" behind the riot two weeks ago… how much of it took place on Parler, relative to the more mainstream platforms?
Does Rep. Maloney really want to know?
The question answers itself.
The Silicon Valley giants tried to keep their heads down and stay apolitical for a long time… but the never-ending threat of regulation forced a strategic decision. And so the leaders of "private companies" have gotten in bed with government and joined the power elite. (It's an old story: A generation ago, Bill Gates traveled the same arc.)
As for Parler, John Matze Jr. just made an uncomfortable discovery: To paraphrase the late George Carlin, "It's a big club, and he ain't in it."
[Ed. note: In late 2013 — when the Edward Snowden revelations were still fresh in people's minds — we remember asking readers if they had begun self-censoring on the phone or writing an email. Or maybe tweaking the words they use in Google searches. The response was overwhelming.
Here we are, more than seven years later. We ask again, in a new-but-also-familiar context: Are you censoring yourself online? And if so, how?
As you know, we don't use names when publishing readers' emails, so you can respond candidly and with confidence. Send us a note and we'll share your fellow readers' replies next week.]

Ridiculous postscript: Rep. Maloney is pursuing the Russia-Russia-Russia angle.
In her letter to the FBI, Maloney notes that Parler founder Matze is — wait for it — married to a Russian woman! And he traveled to Russia shortly before he founded the company! And he's been seeking out a new web hosting firm in… Russia!
Gee, might that be because no American firm wants anything to do with Parler, lest they offend Rep. Maloney and her kind?

Seeing that angle of the story last night, your editor's mind wandered back to the late days of the 2016 campaign, when I was casting a skeptical eye toward Russia hysteria. A reader wrote in: "Curious to know why you are a Russophile. Are you or your ancestry from Russia, or are you married to a Russian lass?"
In reply, I stated I'm not a Russophile nor of Russian extraction. Ditto for my wife. Nor have I ever visited Russia, nor do I own any Russian investments outside of (perhaps) a microscopic portion of a gold-miner mutual fund.
But in the interest of full disclosure, I stated I do have an immense aversion to being vaporized in a nuclear war.
"Given the massive arsenals on hair triggers still possessed by Washington and Moscow, U.S.-Russia relations are the paramount issue," I said. "The markets and the economy become rather secondary matters if the Earth is pockmarked with smoldering radioactive craters."
| | |
| --- | --- |
| ➢ | With that in mind, the best news all month is that the new president wants a full five-year extension of the "New START" treaty that the previous president was ready to junk. In pushing ahead, Joe Biden waved off the hawkish advice of his own appointees — including the Russophobe Victoria Nuland. |

To the markets… where it's a risk-off day.
The Nasdaq is holding up best as we write — down a quarter percent from yesterday's record close. The S&P 500 is down a third of a percent from its record close yesterday. The Dow is adding to yesterday's losses, down a half percent.
Gold is also losing ground, back to $1,853. Silver, which came within a dime of $26 overnight, is back to $25.45. Bitcoin is bucking the trend, up 11% to $32,550.
Among the big movers today is Intel — down nearly 9% after delivering its quarterly numbers. On the conference call, the new CEO dashed analyst expectations that the firm would outsource manufacturing of its next-generation chips. Of course, it didn't help that INTC had to release its numbers a few hours early because someone hacked the webpage of its press-relations department. Heh…
The big economic number of the day is the "flash PMI" — which suggests the economy is doing gangbusters so far in January. The manufacturing number is 59.1, a multiyear high. The services number is 57.5, also a multiyear high.
Of course, that growth continues to come off a devastating contraction last spring…
The 2020s are shaping up to be outstanding for PGMs — the platinum group metals like platinum and palladium.
So concludes David Davis, a longtime mining industry consultant — according to Mining Weekly:
"Davis, who has spent several months carrying out a 'deep dive' into the future of PGMs for precious metals researchers in Singapore, Australia and the U.K., has concluded that demand for the metals will overwhelm the balance in as few as two–three years."
Production, he says, will probably come in lower than conventional expectations… and demand will probably come in higher.
COVID-driven mine shutdowns in South Africa — the world's leading producer — will have lasting effects. Meanwhile, China is building its stockpile so its auto industry can meet pollution-control requirements.
Among the group of six PGMs, "In my view, platinum will be next to board the price rocket," says Davis. About time, too, given how it's been lagging the performance of other precious metals…
Shameless plug: Did you know Hard Assets Alliance has platinum and palladium? One-ounce bars are available right now… and just like with their gold and silver offerings, Hard Assets Alliance charges among the lowest premiums in the industry.
If you don't have an account, here's where you can start the brain-dead simple process of opening one. Yes, our firm will be compensated once you fund your account. But we wouldn't have purchased a stake in Hard Assets Alliance unless we were certain they'd do right by people like you.

Don't spend the money yet, but assuming the new president gets his "stimulus" bill passed intact, here's how much you can expect based on your income level and tax filing status…
The good folks at the Tax Foundation came up with that chart. To be clear, these figures do not include the payments Uncle Sugar sent out at year-end 2020. Thus the single filer with no dependents gets $1,400, and so on…

To the mailbag, where a reader lays out what he describes as a "crypto conspiracy"…
"Janet Yellen becomes Treasury secretary. Yellen talks tough on cryptos on day two. The crypto world tanks.
"Yellen knows her big banking buddies want a slice of crypto pie (and to control any alternative to the now less-than-almighty dollar).
"Yellen and her banking cronies gather in a back room in D.C. before she takes her role as Treasury secretary (again). Deals are made. She talks tough, in order to tank the crypto market. Big Banks swoop in and scoop up a big portion of discounted cryptos. And in the process make a load of money and start controlling the market – all while abandoning the sinking U.S. dollar boat.
"Is this idea really that far out there? Your insight (and your readers' thoughts about it) would be appreciated.
"Thanks for your time and keep up the good work."
The 5: Well, Ms. Yellen has already "talked tough" about cryptocurrency during her confirmation hearing on Tuesday.
Bitcoin was around $37,000 that day; as noted earlier it's now about $32,500. And that was after a dip overnight to nearly $29,000.
Is it "far out there"? No. But we wouldn't say it's a slam dunk either. And good luck finding any documentary evidence unless WikiLeaks can deliver the goods years from now…
Try to have a good weekend,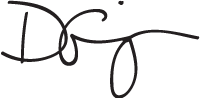 Dave Gonigam
The 5 Min. Forecast
P.S. As we're compelled to point out now and then, "deplatforming" isn't just for conservatives. Within the last 24 hours, Twitter banned several accounts supposedly linked to the Antifa movement.
It's all about anyone who strays outside what Barack Obama once called "the 40-yard line" of acceptable discourse on either side of the political spectrum.