November 8th, 2021
5 Min Forecast
Life's a Switch: Chip shortage gets real for gamers
Ray Blanco on the world's semiconductor epicenter
Bitcoin's market cap exceeds Tesla's
Musk's latest social media stunt
Dumb justification for vaccine mandate…
…. And a kooky Jeb Bush callback
Two readers duke it out at the bus stop (DST).

For millions of video game enthusiasts, the semiconductor shortage just got real.

Late last week, Nintendo cut its forecast for 2021 sales of its Switch gaming console by 6%. Not for lack of customer demand — it's phenomenally popular — but rather for lack of chip supply.
"Currently there is no sign of improvement," said Nintendo president Shuntaro Furukawa, "and the situation continues to be severe so I can't say how long it will continue."

"If you take a look around, it's easy to see that almost everything we do is heavily dependent on semiconductor technology," says our technology investing maven Ray Blanco.
"Even products that we don't usually associate with computer chips, like automobiles, have been suffering this year as chip supply chain snafus have snarled production targets, leading to second-order effects like skyrocketing used car prices."
Now ponder this: More than 90% of the world's most advanced chips are made in… Taiwan.
Even a casual news consumer has run across saber-rattling headlines in recent weeks about the tense situation among Taiwan, mainland China and the United States.
Ray calls the concentration of sophisticated chip manufacture in Taiwan "a huge headache for the United States. It's also a major national security nightmare." An outbreak of war would, among other things, "end up tipping the entire global semiconductor applecart."
[Ed. note: Sometime soon, we'll probably devote an entire episode of The 5 to the prospect of Beijing attacking Taipei, and the U.S. involvement that would follow. Suffice it to say for now it's a low-probability event with the Beijing Winter Olympics coming up in February. Unless, of course, there's some sort of "accident."]



"To a large extent, the U.S. won the Cold War thanks to superior technology—technology often based on semiconductor advancements," Ray explains.
"The Soviets had no Silicon Valley. The U.S. did. The U.S. won.
"But in the years after the Cold War, the U.S. increasingly shipped its semiconductor industrial base to other shores, seeking lower production costs thanks to cheap labor. While America remains a chip design powerhouse, you don't stay top dog even in design forever when you've exported all of your production know-how."

Washington seeks to remedy this state of affairs with something called the CHIPS for America Act. "The legislation has passed the Senate," says Ray, "but awaits action in the House prior to heading to President Biden's desk."
We've previously denounced the folly of the bill's central clause — a $52 billion taxpayer giveaway to a profitable chip industry. It opens the door to massive government interference in the chipmakers' business decisions. If politicians are writing the checks, they'll feel entitled to start calling the shots.
But our point today is about profit, not policy. We're heeding the adage "Follow the money."
"The situation," Ray tells us, "draws in two companies involved in chip manufacturing: Taiwan Semiconductor Manufacturing Co. Ltd. (TSM) and ASML Holding NV (ASML).

"TSMC is the Taiwanese company responsible for nearly all of the world's chips built at a scale of 5 nanometers or better," Ray explains.
"The company's current near-monopoly on the kinds of chips you find in the latest and greatest products is enabled by ASML, a company with a complete monopoly on the equipment needed to make those chips. Its photolithography equipment is what etches the tiny patterns on silicon wafers that are then subjected to further processes in order to add transistor elements.
"No other company in the world has mastered the manufacture of what's known as extreme UV (EUV), so ASML alone is the supplier of equipment needed to make chips at the current state-of-the-art 5 nanometers or smaller."
As for TSMC, it's already the world's biggest contract chipmaker with major customers like Apple, Nvidia and Qualcomm. Now it's working on "a huge expansion in capacity," Ray says. "It's also working to allay national security fears by starting a major project in the United States. Over the summer, the company began construction on an Arizona chip facility as part of a $100 billion investment over three years to increase capacity."
The investing takeaway? Both TSMC and ASML are worth your consideration. (And they're both in the portfolio of Ray's entry-level newsletter Technology Profits Confidential.) But they're huge players, with market caps in the hundreds of billions of dollars. The big money to be made from solving the chip squeeze? That'll be the work of much smaller companies flying under the radar.
Identifying those highflyers will be the topic of an exclusive briefing Ray is organizing for later this week. We're still putting all the pieces together — we haven't even set the date yet, but we're probably looking at Wednesday or Thursday. We'll keep you posted tomorrow.

The big story in markets today is a cryptocurrency milestone: The universe of cryptos now has a market cap of $3 trillion.
The biggest player in that universe, Bitcoin with a $1.2 trillion market cap, is hovering near a record at $66,099.
As for more conventional asset classes, the major U.S. stock averages are all hovering near last week's record highs. At last check, the Dow sits at 36,371… the S&P 500 is only two points away from 4,700… and the Nasdaq is 16 points below 16,000.
The big movers include Tesla, down 3% after CEO Elon Musk's latest weekend social-media stunt…
Musk then said the poll's outcome would be binding. Seeing as he owns about 17% of TSLA shares, he's obligated himself to unload 1.7% of TSLA's float. Well, assuming he follows through. So far today, radio silence.
Precious metals are adding a bit to last week's gains, gold at $1,823 and silver at $24.39. Crude is up 80 cents to $82.09.
Behold what might be the stupidest justification ever for a vaccine mandate.
Last week at a CNBC symposium, White House economic adviser Jared Bernstein drew a link between vaccination rates and GDP. "The connection between a strong economy and vaccinations and the trajectory of the caseload is extremely clear to me," he said.
He pointed to the 6.5% annualized GDP growth during the first half of 2021. "That is rocket fuel, GDP growth, and helped us build the strongest GDP recovery among the advanced economies."
Then came Delta. In his narrative, everything went to hell and that's the reason third-quarter GDP tumbled to an annualized 2.0%. That's "where you saw that [case] curve tick up."
The stupid burns on so many levels we don't know where to begin.
In the first place… even as case counts were rising and GDP was slowing in Q3, the number of vaccinated Americans was rising the whole time. How would still more jabs guarantee a return to 6.5% growth?
But never mind the gap in logic. For a variety of reasons we've explored in the past, GDP as a measure of "the economy" is hopelessly flawed. It's a meaningless statistical abstraction with zero relevance to your life or your standard of living. Besides, no one casts a vote based on how GDP is doing.
So Bernstein saying a vaccine mandate would boost GDP is as eggheadish and tone-deaf as Jeb Bush saying in 2015 that people needed to take on a second job to boost GDP.
Yeah, he really said that: "My aspiration for the country — and I believe we can achieve it — is 4% growth as far as the eye can see. Which means we have to be a lot more productive, workforce participation has to rise from its all-time modern lows. It means that people need to work longer hours and, through their productivity, gain more income for their families. That's the only way we're going to get out of this rut that we're in."
How inspirational!

What Bush and Bernstein both know, but can't say out loud, is that higher GDP correlates with higher tax revenue — revenue Uncle Sugar needs to reliably service the national debt long term and keep the U.S. Treasury solvent.
That's why political types are obsessed with GDP, why Jeb Bush wanted you to take on a second job and why Jared Bernstein wants to require employers to strong-arm you with the jab.
It's got exactly nothing to do with your own well-being. Now you know.
| | |
| --- | --- |
| ➣ | Meanwhile, following up from last week, we're not seeing much evidence of the four-day nationwide walkout called to protest the mandates. It was supposed to start today — enlisting workers in health care, education, telecom, supply-chain and transport, among others. Looking at the website spearheading the campaign, we see you're hit up for a donation before you even begin to scroll down the homepage. Another fundraising grift like the ones we saw last year in the weeks after Election Day? We sincerely hope not… |
"Thanks for addressing the topic of daylight saving time," a reader writes after Friday's 5. "It is indeed very costly in fuel and in human life.
"What a surprise that its adoption was driven by special interests. Although since you didn't either state or directly imply that it is entirely Trump's fault, I imagine you'll get some nasty hate mail. 😛
"One of my darker memories from living in the Midwest (heh) is having to accompany my children to the bus stop in the early pitch-black winter morning along with the other parents. That image really drove home the insanity of DST.
"Not having DST is just one of the many benefits of living in Arizona."
"For those of us who live in the northern tier of states, time change is a big deal," writes another.
"It keeps fewer elementary school kids from waiting along both city streets and rural roads in total darkness while waiting for the school bus. It is a big safety issue because it's harder for ALL drivers to see them. When it's minus 20, some of those buses can't start and that extra hour of sunlight makes a difference.
"Obviously, the senior kids still wait in darkness but they're better equipped to deal with the cold and the safety issues. The time change is a tiny price to pay for this.
"P.S. My husband drives a school bus."
The 5: Your editor lives in a place where last week before time change, kids were already going to school in the dark. And they will again for at least a couple of weeks before the holiday break.
This is why it's essential to have year-round standard time and not year-round daylight saving time as some people propose.
Don't take our word for it. A few years ago, cartographer Andy Woodruff compiled this nifty infographic. Click to enlarge: Takes a moment for all of it to sink in, but it's worth it…
Few remember now, but Congress and President Nixon inflicted year-round DST for a while in 1974. Yikes — where I live now, it'd be dark at 9:00 a.m. in December!
Best regards,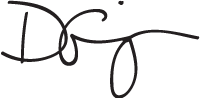 Dave Gonigam
The 5 Min. Forecast