January 3rd, 2022
5 Min Forecast
Ray Blanco on tech sector 2022: It pays to be "choosy"
The Federal Reserve and the definition of "taper"
It's just the flu, bro, OR #sickout2savelives
Billionaires cozy up to crypto
Supply chain snag: "Let's all go to the lobby" (nuts!)
Readers on "realistic" American history (9/11)… Unvaxxed family banned from N.Y. Applebee's… The GM bailout, millennials and making the system pay.

"While there will be strong performance for the technology sector in the new year, it will pay to be more choosy," says our tech maven Ray Blanco.
Hello again, and welcome to 2022. We're diving into the new year with predictions over the next week from our team of experts and gurus — and Ray's up first.
"Looking back, the tech sector had a monster 2021," Ray says. Indeed, the Nasdaq Technology Sector Index leaped 29% — a darn sight better than the Nasdaq Composite's 21% gain.
"The sector accelerated with COVID-19 as businesses and individuals put more technology to work as a way to cope with the fallout from the epidemic. The environment has particularly buoyed semiconductor names as demand has outstripped supply, a problem further exacerbated by trade war- and virus-related supply constraints.

"That said, not all tech names will perform strongly in 2022, so I'm biased toward the high-growth areas that will lead," Ray continues.
"What the Federal Reserve chooses to do in the new year could mute the stock performance of some companies with great prospects but no income.
"That means having a 'show me' attitude and sticking with names that are already producing revenues, and not just science projects that will have to wait years to produce their first dollars worth of sales. But it also means that we could find some real bargains later in 2022 as the market oversells some of these same pre-revenue-type tech cos.

"In all cases, [this] year's tech investing also means sticking with the high-growth areas. And in 2022 that means electric vehicle technology." That's Ray's big takeaway today.
"Electric vehicle adoption will grow fast [in 2022], buoyed by the fact that we should start to see some supply chain easing, meaning automakers will be able to churn out more units.
"Moreover, EVs aren't just a Tesla story anymore. Legacy automaker electrification plans are starting to really bear fruit, with many new models becoming available [this] year."
Yes, TSLA ripped more than 10% higher this morning after announcing its 2021 vehicle deliveries totaled 936,000 worldwide — 87% more than the previous year.
But for the most explosive potential in 2022, Ray says your best EV bet is a tiny company with a lock on the technology that's key to Elon Musk's biggest promise of all — an EV battery with a million-mile lifetime. He lays out the case in detail when you follow this link.

As the new trading year begins, the major U.S. stock indexes are treading water.
At last check, the Dow was off fractionally at 36,328. The S&P 500 was up a tad to 4,771 and the Nasdaq was up two-thirds of a percent to 15,747.
The S&P 500 — a better overall snapshot of "the market" than the Dow or the Nasdaq — ended 2021 with a 27% gain — notching 70 days of record closes, the most recent last Wednesday.
Clearly, late in the year, "the market" was able to shrug off both the Omigod variant of the virus and the Federal Reserve's tapering of its balance sheet — which began in November.
Although looking at a chart of the Fed's balance sheet for 2021, we're hard pressed to identify where the taper began. Is it even happening? Because if it's not, the ongoing fire hose of EZ money goes a long way to explain the rally going into year-end.
Traders are likewise shrugging off the news from overseas — where shares of the basket case known as China Evergrande have suspended trading on the Hong Kong exchange. No reason given.
Evergrande is still unfinished business from 2021. It owes its creditors, both domestic and foreign, about $300 billion. And those creditors are counting on timely payment from Evergrande, the better to pay off their own creditors. In many cases, the identities of those creditors in this daisy chain of debt remain a mystery.
Precious metals ramped up big toward the end of last week, only to give it all back this morning — gold at $1,799 and silver at $22.74. Crude is up a little over 50 cents to $75.77. The flagship cryptos are in the red, Bitcoin at $46,521 and Ethereum at $3,758.

As for the virus and its impact on business… well, we detected a shift in the official narrative during our holiday break.
As you might have heard, the CDC recommended that asymptomatic people who test positive should quarantine for only five days instead of the previous 10.
Said the sainted Dr. Fauci, "There is the danger that there will be so many people who are being isolated who are asymptomatic for the full 10 days that you could have a major negative impact on our ability to keep society running. So the decision was made of saying let's get that cut in half." [Emphasis ours.]
Meanwhile, White House chief of staff Ron Klain retweeted a hot take by MSNBC host Chris Hayes: "The risk went from something we hadn't really dealt with before in our lifetimes, to something that looks more like the flu. The flu can still be dangerous — but we do not reorient our lives around the flu."
It's just the flu, bro!
Honest leftists see what's going on here…

That said, the folks who've internalized the fear porn these last 22 months won't be so easily swayed. To wit, this campaign set for today…
Hard telling as we write how much of an impact it's having… but you don't have to look far on social media to find people who take the most dire warnings to heart. For instance, this warning from a Johns Hopkins prof and FDA adviser…
Thing is, as the independent journalist Michael Tracey points out, the "disruptions" she warns of might be for real — not because of actual illness but because of all those asymptomatic people testing positive.
This is a phenomenon we warned about before the holidays — and sure enough, scads of flights were cancelled during the last week and a half because pilots and other personnel weren't necessarily sick, but they were testing positive.
Gee, and just wait for those 500 million BidenTests to start showing up in the mail later this month. Maybe that's the reason the CDC quarantine guidelines were cut in half?

Speaking of flight disruptions, a brief 5 follow-up: Verizon and AT&T are sticking to their plans to launch new 5G services this week.
That's even though Boeing and Airbus warn those services could foul up certain automated systems aboard aircraft when landing in bad weather. Thus, the FAA is set to issue new flight restrictions effective this Wednesday. Could get ugly…
Straw in the wind: "Billionaires Are Embracing Crypto in Case Money 'Goes to Hell'" says the headline to a Bloomberg story posted New Year's Day.
It profiles two previous cryptocurrency skeptics who, if they're not necessarily believers now, still think crypto is an intriguing disaster hedge.
Interactive Brokers founder Thomas Peterffy believes it's prudent to hold 2–3% of a portfolio in crypto in the event fiat currency goes to "hell."
Ray Dalio is also coming around: "Dalio recently revealed he was holding at least some Bitcoin and Ethereum in his portfolio only months after questioning crypto's utility as a store of wealth. The Bridgewater Associates founder views the investments as an alternative money in a world where 'cash is trash' and inflation erodes buying power."
| | |
| --- | --- |
| ➣ | That 2–3% allocation? Lines right up with longtime friend of The 5 Frank Holmes, founder of the U.S. Global funds family. That's in addition to his long-standing recommendation of 10% in gold and mining stocks. |
If you want to get started in crypto but you don't know where to begin, we remind you our Big Book of Crypto is available now — 267 pages packed with everything our own crypto evangelist James Altucher says you need to take your first steps. Learn how to get your copy at this link.

Supply chain snag of the day — courtesy of the aforementioned independent journalist Michael Tracey, who tweets: "People have been 'throwing fits' at the movie theater concession stand due to product shortages, worker says."

To the mailbag, which filled up steadily last week in response to some of our "best of" editions of 2021.
"You have given us such a realistic history of the United States of America in just 5 Mins.," a reader writes after our 9/11 20th anniversary commemoration.
"Yet we continue to be so blind, in choosing sides, in choosing fake leaders. We see today how the word 'Freedom' is used to justify any absurd action or obstruction of justice.
"Thanks for putting history in context. Maybe we didn't know… maybe we wanted to ignore it.
Now we don't have any excuses. We need to love America, the real America, the We the People America."
Adds another: "This is one of the best articles you have sent! I would like permission to pass it on to my friends. Thank you for the work you are doing!"
The 5: By all means, no permission necessary! And that goes with any of these daily missives. Yes, we email The 5only to subscribers of our paid products — but if you like it, spread it far and wide.

In response to our mid-November musings about "the unvaxxed and the underclass," a reader reminds us of a more recent story — "the woman and her kids getting kicked out of an Applebee's for lack of vax proof.
"Going to Applebee's is probably the worse crime, but it's coming.
"Thanks for all your work."
The 5: Frustrating story this is: The mainstream — apart from the Daily Mail and New York Post — have ignored it. Meanwhile, mandate critics on Twitter post context-free video clips that make it look as if New York's finest are randomly barging into restaurants and demanding to see people's vaccine passports.
Fortunately, it hasn't come to that — not in America, anyway, where we have a Fourth Amendment. (Europe is another matter entirely.)
Anyway, every few days protesters are taking seats in New York restaurants in the expectation that someone will call the cops to arrest them for refusing to hand over a vaccine passport.
Usually they opt for chains like Applebee's or The Cheesecake Factory; perhaps they don't want to pick on a mom and pop. Or maybe they want folks elsewhere to realize, "Hey this could happen to me."
It's a story that deserves a wider hearing, for sure.
By the way, the NYPD has assigned its "Strategic Response Group" to answer these calls. It was founded in part to combat terrorism — which only reinforces a phenomenon we described after our 9/11 commemoration.
Meanwhile, your Applebee's quip is especially amusing to your living-in-the-sticks editor. Applebee's is the only chain sit-down restaurant for 100 miles around. My wife and I like it that way and we only hope the pandemic newcomers won't change that. Hopefully they'll go away once they realize we get 250 inches of snow each year. Heh…
The connection we drew between the meme stock craze and the 2008 financial crisis prompted the following reader reflections…
"During the 2008 fiasco my wife and I lost about $120,000 in General Motors bonds when Obama refused to pay the bondholders after GM's bankruptcy. I hope these kids make them lose their proverbial shirts."
Writes another: "I have not seen any reference to the GM bailout that personally cost me a good five-figure loss to only be bailed out by the gov. Just a pointer to another reckless abandonment of 'the unwashed.'
"Love reading The 5, the historical pokes at the evils of corporate/market greed and illegal actions not punished. Keep up the good work.
"Many thanks."
The 5: Well, it's been a long time by now — rest assured we decried it in real-time when our founding editor Addison Wiggin was at the helm of this e-letter.
Brings to mind Obama's 2012 campaign, when Joe Biden would whip up crowds by saying, "Osama bin Laden is dead and General Motors is alive!"
A more fitting slogan, we thought, was "Chelsea Manning rots in jail while Jon Corzine walks free."
"Love The 5," says a short note from our final contributor. "Have since I was a member. Hope it never stops."
The 5: We're coming up on 15 years of The 5 in April. No point letting up now…
Happy New Year,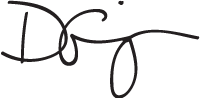 Dave Gonigam
The 5 Min. Forecast