January 24th, 2022
5 Min Forecast
JPM's petty payback: pressing DeFi's "choke point"
MSM hilariously shifts the Russia oil narrative
Ray Blanco on the "consumer metaverse space"
In a world of movie trailers (weird lawsuit)
[Fake news?] Anti-GMO… but pro-vax

Crypto got smacked down again over the weekend… and the mainstream is oblivious to the real story.
In recent weeks, elite financial media have latched onto a narrative that cryptocurrencies are now "correlated" to tech stocks and other asset classes that have been getting clobbered. The Wall Street Journal chalks it up, of course, to "expectations that the [Federal Reserve] will raise interest rates as early as March."
Fact is, as we mentioned on Friday, cryptocurrencies go through a 50% drawdown darn near every year. That's just the nature of a volatile asset class still in its adolescence. The Fed and the stock market? Irrelevant.
At the time we wrote to you on Friday, Bitcoin went for $38,912 and Ethereum for $2,837.
This morning? Ouch: BTC is at $33,602 and ETH is $2,212.

We daresay the catalyst for the latest drop is this disclosure…
That's Hayden Adams, the founder of Uniswap. Uniswap is the biggest decentralized crypto exchange — a "peer to peer" sort of thing, comparable to how people traded music files on Napster a generation ago. Along with your own hardware wallet, using an exchange like Uniswap makes for surefire security against crypto hackers.
Uniswap poses a competitive threat to the big centralized exchanges like Coinbase. It might pose an even bigger threat to the traditional banking system.
Uniswap is in the vanguard of DeFi — the "decentralized finance" movement that aims to provide banking without banks, securities trading without brokerages and insurance without insurance companies.
No comment from JPMorgan Chase… but if JPM decides to speak up, we assume the company line will be that Uniswap and its compatriots lack safeguards against money laundering and thus doing business with them is too risky.
That's exactly what happened under the Obama administration's Operation Choke Point… when JPM and other big banks closed the accounts of everyone from firearms dealers to affiliate marketers to porn starlets.
At the risk of getting too conspiratorial, we'll also point out that this month Uniswap recruited an economist from the Federal Reserve to lead its research unit. "I'm most excited," Gordon Liao wrote on Twitter, "about the innovations that hold the potential for building a better, safer, more accessible financial system."
The Fed and JPM, most assuredly, are not.

Thing is, as you've seen above, JPM's petty payback is only hardening Hayden Adams' resolve. He's not retreating, tail between legs. Far from it.
Neither should you, if you've been thinking about taking the crypto plunge and still haven't gotten around to it.
For one thing, there's the obvious appeal of buying assets at a steep discount right now. Again, crypto is good for a 50% plunge nearly every year… and then it roars back.
But there's the additional appeal of getting in on the ground floor of something that will change the world the same way the internet did a generation ago. All you need are expert guides who can steer you toward the top-tier opportunities… and away from the crypto versions of Pets.com.
On our team we have two of the best — James Altucher and Chris Campbell. And they've collaborated on the ultimate crypto beginner's bible — the 257-page Big Book of Crypto.
We give away a free copy to every new subscriber of James' entry-level newsletter Altucher's Investment Network. Details here — no long video to watch.

As for the action in more traditional markets today… yeah, it's some kind of ugly.
At last check, the Dow has dropped 2% on the day to 33,550. The S&P 500 is down more than 2.5%, cracking below the 4,300 level. The Nasdaq is down 3% to 13,350.
At day's end Friday, the S&P cracked below its 200-day moving average — ending a streak above that level for 409 trading days, the longest streak in eight years.
Today the S&P has joined the Nasdaq in "correction" territory, down 10% from its most recent peak.
For all the Fed chatter right now, the fact is the S&P goes into a correction on average every 19 months. Since the corona-crash in February-March 2020, there was a 9.6% pullback in autumn 2020 and a 5.2% dip last autumn.
We're just plain due. If it weren't the Fed, it would be something else.
That said, more volatility could well be on the way: We're headed into the meat of earnings season starting tomorrow, and the Fed will issue its every-six-weeks policy statement on Wednesday.

Not helping matters today: It appears worker absences thanks to the Omigod variant slammed the brakes on the U.S. economy this month.
The financial services firm Markit is out with the January "flash PMI" number. The composite figure cratered from 56.7 to 50.8 — barely above the 50 dividing line between a growing economy and a shrinking one. Nobody among dozens of economists polled by Econoday saw it coming; the lowest guess was 55.5.
Manufacturing held up OK, but services took a real hit — which won't help the January job numbers due at the end of next week.
Meanwhile, the mainstream narrative on oil has shifted on a dime: "Oil Slumps as Russia-Ukraine Tensions, Middle East Conflict Unsettle Traders," says MarketWatch.
Wait, last week we were told accelerating geopolitical tensions were the reason oil was rising. Heh…
That's the great thing about writing mainstream headlines: You never have to explain, and history always began eight minutes ago.
In any event, crude has pulled back well over $2 to $82.86. Gee, that's the lowest in a week!
Gold is hanging tough above the $1,830 level, but silver is losing ground — down more than 2.5% as we write and well below $24 again.
Bonds continue rallying, pushing interest rates down from last week's two-year highs. A 10-year Treasury note is back to 1.72%. So much for the narrative that longer-term rates had nowhere to go but up. (Our macro maven Jim Rickards nailed it here two weeks ago.)

The Ukraine headlines are alarming… but not yet urgent.
Last night, the State Department ordered "eligible family members" of employees at the U.S. Embassy in Kyiv to leave the country. It also urged U.S. citizens in Ukraine to "consider departing now."
That does not mean a Russian invasion is imminent; we recall similar orders were issued in South Korea a few years ago when Donald Trump and North Korea's Kim Jong Il were rattling sabers at each other and nothing happened.
Still, the prognosis is not good. A week ago today, the Quincy Institute convened a panel of experts and retired diplomats behind closed doors, moderated by its senior research fellow Anatol Lieven.
"All agreed," Lieven writes, "both on the extreme seriousness of the present crisis, and that we only have a matter of a few weeks at most to prevent a drastic escalation by Russia…
"If the United States refuses to move significantly from its existing positions, then the general sense of the meeting was that war is very likely, preceded by an escalating series of moves like the cyberattack on Ukraine intended to signal Russian will to fight and capacity to win."
And this: "While members of this group differed about the extent of the damage and losses Russia would suffer in the event of war, none of them put forward any scenario involving Western or Ukrainian success."
If you missed it a couple weeks ago, we spent two consecutive days unpacking the gravity of the situation and how a hot war could end the dollar's status as the globe's reserve currency.

"Microsoft is in a better position than ever to dominate the consumer metaverse space," says our technology specialist Ray Blanco.
In Friday's 5, our Zach Scheidt praised MSFT for its $70 billion buyout of the gaming firm Activision Blizzard. From his vantage point, Microsoft was wise to build up a ginormous cash hoard… and wise to put it to work buying ATVI at a time when scandal had beaten down its share price.
From Ray's vantage point, the deal is even wiser because Activision "could one day be worth far more" than Microsoft is now.
As it is, "buying Activision Blizzard will make Microsoft the third-largest gaming company by revenue after Tencent and Sony," Ray explains.
"But while video games are an enormous and growing business, Microsoft is looking for more. Microsoft wants to dominate the metaverse, widely believed to be the next version of the internet, still in its infancy, that has the potential to completely dwarf everything that's come before.
"Microsoft has already invested heavily in platforms like Mesh, a metaverse business collaboration platform. The company has also spent heavily developing the hardware onramps to the metaverse with its HoloLens device. CEO Satya Nadella believes gaming will 'play a key role in the development of metaverse platforms.'"
And now, the ATVI acquisition. Gotta love it when a plan comes together, right?
| | |
| --- | --- |
| ➣ | For the record: Microsoft is a holding in both Ray's Technology Profits Confidential and Zach's Lifetime Income Report. In this instance, we don't think we're doing their paid readers a disservice by "giving away" the name of a company with a $2.1 trillion market cap in our free e-letter. |

Great moments in litigation…
Yes, two American fans of the Cuban-Spanish actress Ana de Armas are suing Universal Pictures — claiming they were duped by her appearance in the trailer for the 2019 comedy Yesterday.
De Armas' scenes as a love interest of the main character didn't make the final cut; apparently they didn't go over well in focus groups.
From the text of the suit filed last Friday in California: "Although defendant included the scenes with Ms. de Armas in the movie trailer advertisements, for the purposes of promoting Yesterday and enticing film sales and rentals, Ms. de Armas is not and was never in the publicly released version of the movie."
The two plaintiffs said they each paid $3.99; they're seeking class action and at least $5 million compensation for everyone "affected."
No comment yet from Universal. Presumably the suit blows up any plans to issue a "director's cut" version on Blu-ray featuring de Armas' scenes?
"Fake news alert: Anti-GMO'ers are pro-vaxxers!" a reader writes in response to last week's mailbag.
"You would be hard-pressed to find someone more anti-GMO than me. I helped collect signatures for a ballot measure in Jackson County, Oregon, that banned GMOs countywide. It passed by a 3-1 margin.
"I want nothing to do with modern medicine BS. As a country we have more access to health care now than ever before and we are sicker now than ever before. It is a disgrace how much we spend yet we remain full of sickness. It doesn't work.
"God gave me an immune system that will hunt down and kill every virus on planet Earth that invades my body. The only thing I must do is feed it what God expected me to feed it. That is NOT low fat, high carbs, high sugar."
The 5: We get where you're coming from… but all the same, is it not likely that some GMO opponents have embraced the vaccines wholeheartedly without experiencing any cognitive dissonance?
Best regards,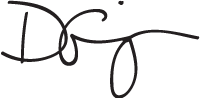 Dave Gonigam
The 5 Min. Forecast