January 28th, 2022
5 Min Forecast
Anti-Taliban: Afghan women's act of defiance
MSM finally admit a threat to the U.S. economy
Will Team Biden "wag the dog"?
[Elon Musk] "Canadian truckers rule"
Readers on why the "Jamie Dimons" of the world are running scared… Bitcoin vs. "lies, coercion and fear"… And more!

Who says there's no "use case" for cryptocurrency and it's just a speculative plaything?
"Afghanistan's economic collapse due to US sanctions and a shortage of cash as the Taliban chokes off bank withdrawals mean millions of people can't afford to buy food or medicine," reports Business Insider.
"But Fereshteh Forough, a New Hampshire-based Afghan social activist and founder of Code to Inspire, has devised an inventive workaround to help support needy students at her Herat coding school.
"She's sending them cryptocurrency."

Some background: Not that Beltway elites or Establishment media care… but everyday Afghans are in dire straits since the Taliban takeover last August.
According to the U.N.'s World Food Program, 98% of Afghans don't have enough to eat.
It's not for lack of money. When Washington's stooges flew the coop and the Taliban returned to power, the Beltway class went into a fit of pique — freezing the Afghan central bank's $10 billion in reserves and imposing a raft of economic sanctions.
Really, the cruelty is unspeakable: America's power elite has more or less decreed that if everyday Afghans weren't willing to support the corrupt craptastic government Washington propped up for nearly 20 years… then they deserve to suffer.
Even more than they already are under the Taliban's medieval rule.
And so Ms. Forough's former students reached out to her in desperation: "The girls texted me that all of them had lost their jobs because of the Taliban's policies. And as the sole breadwinners, their families were falling apart."
Emergency payments? JPMorgan Chase and Western Union blocked most of them — fearing they'd run afoul of D.C.'s dictates. And even if the money went through, the students couldn't withdraw cash at local banks.

"We found that actually there are a bunch of local money exchanges in the financial district of Herat that are accepting crypto and they can cash it out for you in either afghanis or dollars," Forough goes on.
She identified her 100 neediest former students and set up arrangements to help them out via the crypto exchange Binance.
Forough is discovering the advantages to crypto are many — including a lessened risk of confiscation.
"And if they got displaced from Afghanistan or any part of Afghanistan, they can also carry their finances with themselves everywhere they go," she adds. "That, to me, is empowering."
[Ed. note: If you collected a crypto windfall, what good cause would you support with your newfound riches?
Think about it for a moment… then look here to secure a $512 credit we've applied to your account. You can apply this credit to our most elite level of crypto research. Check it out now because the offer comes off the table Monday.]

If Microsoft's earnings gave a lift to the major U.S. stock indexes at this time on Wednesday… Apple is failing to do the same today.
AAPL is up nearly 5% as we write after delivering more-than-respectable quarterly numbers: Sales grew 11% despite ongoing supply-chain snags.
But that's not translating to a broad stock rally: As we write, the Dow is down a quarter percent and only 80 points away from slipping below 34,000. The S&P 500 is up slightly — enough to avoid "correction" territory for the moment, anyway — at 4,340. And the Nasdaq is up nearly 1% to 13,472.
Crude is rebounding — up more than a buck to $87.74 and again flirting with "highest since 2014" levels.
Precious metals, alas, are sinking further — gold at $1,783 and silver at $22.31. Cryptos are struggling for direction, Bitcoin at $37,201 and Ethereum at $2,441.

The big economic numbers of the day are a disappointment all around.
The Commerce Department issued its "income and spend" report. Personal incomes grew less than expected in December — 0.3%. Meanwhile, consumer spending contracted more than expected — down 0.6%.
But the big number in this report is "core PCE" — the Federal Reserve's preferred measure of inflation. It's now running 4.9% year over year.
Of course, that figure is radically understated. But even if you take it at face value, it's the highest since September 1983 — when Michael Keaton was the big box-office draw with Mr. Mom and Eurythmics topped the charts with "Sweet Dreams (Are Made of This)."
We see the mainstream spin on inflation is pivoting away from "Inflation can be good!" to "Yeah, maybe it's a problem." Here's the web headline on a front-page New York Times story…
The "surging growth" refers to the GDP numbers that came out yesterday.
What more evidence do we need for our long-standing assertion that GDP is a statistical abstraction with zero relevance to your own well-being?

OK, so it appears Team Biden is at least dimly aware that poking the Russian bear might have severe financial consequences.
"The Biden administration held discussions with the country's largest banks on possible sanctions against Russia as part of its efforts to ensure such actions won't disrupt the global financial system," per reporting by Bloomberg.
Bloomberg's sources indicate that kicking Russia out of the SWIFT global payments system amounts to the "nuclear option" — geez, we wish they wouldn't use that term so casually when talking about Russia — and is the least likely among many possibilities should Russia invade Ukraine.
Contrary to media screaming, an invasion — while still possible — is not imminent.
It's true that Washington has delivered a written response to Russia's demands… and on the question of keeping Ukraine out of NATO, the response amounts to, "Go take a hike"… but Russian leaders are still open to talking.
The reality is that Ukrainian membership in NATO is subject to approval by all NATO member nations… and the NATO alliance is rather badly split.
Writes Ray McGovern, who was the CIA's top Soviet analyst in the 1970s and '80s: "In view of the historical background and current reality of this issue, it would not appear beyond the ability of negotiators to finesse the issue to dovetail with 'the facts on the ground,' so to speak, and perhaps even make it appear to be something of a win-win.
"This, of course, would assume a modicum of good will on both sides, and would require the corporate media to eat some crow."
Meanwhile, we know there's a line of thought popping up online that says Biden might gin up a war in Ukraine as a distraction from a slowing economy and accelerating inflation.
While "wagging the dog" is a tried-and-true distraction used by politicians worldwide, we don't buy it in this instance: The American public has no appetite for such a war, and there's been no PR campaign to whet the appetite.
Heck, the full-court press for the 2003 invasion of Iraq took more than six months. The current propaganda effort is much more feeble and has been underway only since the first of December.

Is Elon Musk putting a big fat target on his back? Bigger than the one he might have already?
As you might've heard — though not from any corporate media outlet — a "Freedom Convoy" of truckers has been making its way across Canada this week.
They plan to converge on the capital Ottawa tomorrow — demanding the Canadian government withdraw its vaccine mandate for truckers who cross the U.S.-Canadian border. A fundraising campaign on GoFundMe is just shy of its C$7 million goal as we write this morning.
Prime Minister Justin Trudeau dismisses the group as a "small fringe," but by some accounts the convoy already stretches for 44 miles.

This is not the first time Musk has been openly contemptuous of COVID mandates and restrictions.
As we chronicled at the time, Musk reopened Tesla's factory in Fremont, California, in May 2020 — in defiance of orders from Alameda County.
OK, so follow along with us here: If Musk really is the fraudster that many finance types say he is… his continued dissent against COVID orthodoxy gives the Establishment much more incentive to go out and find evidence of fraud to build a case and pursue prosecution.
Even if the evidence is thin, a case could tie him up in court and be a drag on TSLA's performance for years.
The analogy is imperfect, but it's akin to the feds going after Al Capone for tax evasion.
Not saying it's a sure thing… but it's crossed our mind here even before Musk's trucker tweet yesterday.
| | |
| --- | --- |
| ➣ | We hasten to add we know of no active investigation at this time. Musk and TSLA both forked over $20 million to settle a case brought by the SEC after Musk's infamous tweet in 2018 about securing the funding to take Tesla private. |

"Your reporting of the MSM 'concern trolling' and guilt by association regarding crypto brings a couple observations to mind," a reader writes.
"One, and this applies to the Jamie Dimons, IMFs, central banks and all others who try to scare the crypto markets into oblivion, is that these efforts (shaming, concern trolling, scare tactics, etc.) are tools of those who are genuinely scared or threatened by whatever they are trying to destroy. Ignore them.
"Second, not that the Southern Poverty Law Center has ever deserved the dignity of a response, but I think the Cato Institute could educate them a little on libertarianism and how it differs from everything they seem to believe. And I believe Cato would have most of Washington in their corner, both left and right."
The 5: The latest crypto pushback comes from the SEC — which yesterday rejected yet another application for a Bitcoin ETF, this one from Fidelity.
For now, we're still stuck with ETFs linked to Bitcoin futures, not the real thing.

On the subject of poor dollar price performance of crypto lately, another reader writes: "For those of us who have been HODLers for quite awhile, these pullbacks are simply opportunities to increase our holdings The newbies you mention should learn this little trick.
"As you say, crypto is here to stay… learn to appreciate these opportunities as just that… OPPORTUNITIES, not in negative terms. Plus, it helps keep you much calmer in the process. Without question, crypto IS volatile beyond belief, but those who HODL will be very happy in the long term."

Still another reader weighs in on a crypto item that didn't make the cut for this week's episodes of The 5 — the IMF urging El Salvador to drop Bitcoin as legal tender.
"Just a single quote here from the IMF — that Bitcoin has 'large risks' including 'financial integrity.'
"Hahahahahahaha!
"If any currency on the planet has financial integrity, it is Bitcoin.
"And the IMF is refusing to loan money to El Salvador until they remove Bitcoin as legal tender.
"Lies, coercion, fear of reality… reminds me of my home country."
The 5: With any luck, El Salvador's youthful president Nayib Bukele learned long ago the IMF isn't his friend and is figuring out other ways to finance his government's goals.
Have a good weekend,
Best regards,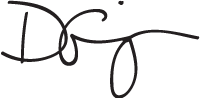 Dave Gonigam
The 5 Min. Forecast