February 17th, 2022
5 Min Forecast
Nightmare scenario: You've been financially "cancelled"
Canada's financial martial law: More sweeping than we thought
How banks might identify "designated persons" for "de-banking"
Stupid headline tricks and today's market action
Feds launch jihad against short sellers, overlook real crimes
"You should think twice before defending ZeroHedge"… the experts' sudden about-face on lockdowns… Musk targeted for federal harassment (you heard it here first)… and more!

It's 7:30 a.m. You log into your bank account's website.
"Access denied," the screen says.
You figure there's some sort of momentary glitch. You grab another cup of coffee, check the news.
You log back in again. "Access denied."
You wonder if it's more than just your bank that's affected. You log into your brokerage account. No go there, either. Ditto for your mortgage servicer.
Then you check your credit card account. Here, you learn your card's been cancelled. Some legal mumbo jumbo that suggests you're a "designated person."
And then you start to wonder — the $40 you sent to a group of protesters a few days earlier.
Finally, the awful realization: You've been de-banked. Financially "cancelled."

Our nightmare scenario here is not a hypothetical: It potentially faces every Canadian who contributed to the trucker convoy. Coming soon to a country near you?
As we mentioned on Tuesday, Canada's government has invoked the Emergencies Act of 1988 to crack down on anti-mandate protesters — including the authority to freeze the bank accounts of anyone connected with the protests, no court order required.
Turns out this financial martial law is even more sweeping than that. It's not just the banks.
Bloomberg: "Prime Minister Justin Trudeau's emergency orders aimed at cutting off funds to protesters encompass virtually every part of the Canadian financial system, including portfolio managers and securities dealers, documents show.
"The new rules make demands of a broad list of entities — including banks, investment firms, credit unions, loan companies, securities dealers, fundraising platforms, insurance companies and fraternal benefit societies. They must determine whether they're in 'possession or control of property' of a person who's attending an illegal protest or providing supplies to demonstrators, according to orders published by the government late Tuesday night.
"If they find such a person in their customer list, they must freeze their accounts and report it to the Royal Canadian Mounted Police or Canada's intelligence service, the regulations say."

"Banks will be working with law enforcement to decide who should be 'de-banked,'" according to Canada's state-run broadcaster, the CBC. Hey, might as well take it straight from the horse's mouth.

"The order says that banks and other financial entities (like credit unions, co-ops, loan companies, trusts and cryptocurrency platforms) must stop 'providing any financial or related services' to people associated with the protests — a move that will result in frozen accounts, stranded money and cancelled credit cards."

Such individuals are "designated persons" under the Emergencies Act declaration. But who might be a "designated person"?
More from the CBC: "The regulations define a 'designated person' who can be cut off from financial services as someone who is 'directly or indirectly' participating in a 'public assembly that may reasonably be expected to lead to a breach of the peace,' or a person engaging in 'serious interference with trade' or 'critical infrastructure'…
"The regulation's definition of a 'designated person' also includes people who 'provide property to facilitate or participate in any assembly.' In other words, under these regulations, anyone sending funds to support these protests could be facing a shaky financial future."
Love that Canadian understatement, eh?

How will this be enforced, you wonder?
"Under the regulations," says the CBC article, "the banks have a 'duty to determine' who among their customers is considered a 'designated person' who should be denied financial services. The regulations stipulate it is up to the banks to 'determine on a continuing basis whether they are in possession or control of property that is owned, held or controlled by or on behalf of a designated person'."
The CBC quotes an anonymous "senior government official" who says the following: "The economic order does require financial service providers to do some due diligence around the property they own of entities and individuals involved in the illegal protests."

But how are the banks to perform this due diligence? Or was that what the hack of the crowdfunding site GiveSendGo was all about?
So we should back up a bit: We mentioned how the much more popular site GoFundMe decided to withhold $7 million in funds raised for the protesters — ultimately refunding the money to donors after first suggesting out loud the funds might be channeled to other "credible and established charities."
A Christian crowdfunding site called GiveSendGo stepped into the breach, taking donations for the convoy that GoFundMe would not.
On Sunday, hackers attacked GiveSendGo. The site was down until Tuesday.
According to GiveSendGo, the hackers did not steal any money or credit card information. But they did make off with an extensive list of donors to the convoy… and splattered it across the internet for all to see. You can easily find a link at Twitter — the same company that suppressed the New York Post's reporting about Hunter Biden's laptop in October 2020 because it was supposedly based on "hacked" information.
Point being… the banks, brokers and insurance companies now have easy access to a long list of "designated persons."

For whatever it's worth, the Canadian government unveiled this financial martial law about 72 hours after Prime Minister Trudeau spoke with President Biden.
The White House statement issued last Friday went like this: "The two leaders agreed that the actions of the individuals who are obstructing travel and commerce between our two countries are having significant direct impacts on citizens' lives and livelihoods… The prime minister promised quick action in enforcing the law, and the president thanked him for the steps he and other Canadian authorities are taking to restore the open passage of bridges to the United States."
Journalist Matt Taibbi furnished the following translation: "Biden told Trudeau his testicles will be crushed under a Bradley Fighting Vehicle if this trucker thing is allowed to screw up the Super Bowl, or Biden's State of the Union address."
We shall see. The Super Bowl went off without a hitch. Supposedly, however, an American convoy will set off from Southern California next Wednesday.
Back in Canada, meanwhile, most of the big banks went offline last night. For everyone, not just "designated persons."
"We are currently experiencing technical issues with our online and mobile banking, as well as our phone systems," said RBC. "Our experts are investigating and working to get this fixed as quickly as possible, but we have no ETA to provide at this time."
Silence, meanwhile, from most of the others.
Naturally, folks on social media north of the border are speculating about a bank run. How safe is anyone's money, the thinking goes, if the government is asserting such sweeping powers?
At the moment, there's no evidence to support that conclusion.
All the same, you've got most of the country's banks inaccessible to their customers right now and you find nothing about it at the homepage of the CBC… or of Canada's "prestige" newspaper, Toronto's Globe and Mail… or of Bloomberg's Canadian outlet.
Not even a "nothing to see here" sort of thing to tamp down any potential panic. The mind boggles…

Supposedly the war drums are beating louder again, and thus the stock market's in the red today.
We'll spare you the urgent Russia-Ukraine headlines, which you can read anywhere. You get a much better perspective of what's really going on from these two Politico headlines in the last week…
Same bylines, even!
But Wall Street's trading robots are programmed to react to whatever hair-on-fire thing hit the wire five minutes ago… and so the Dow is down more than 1% or about 400 points to 34,537.
The S&P 500 has shed about 50 points to 4,423. The Nasdaq is down the most, 1.5% and below 14,000 again.
Crude's action belies the "imminent invasion" narrative, down 2% at last check to $91.80. Gold meanwhile, has shot higher — only four bucks away from $1,900 now. Silver's up to $23.76.
Rough day for crypto, though: Bitcoin is down 4.6%, clinging to $42,000 while Ethereum is down 5.1% and back below $3,000.
The day's economic numbers are a mixed bag: Housing starts fell 4.1% in January (the "expert consensus" was expecting a flat number)… but permits, a better indicator of future activity, rose 0.7%, more than expected. Meanwhile, the monthly "Philly Fed" survey shows mid-Atlantic manufacturing looking robust.

The feds are embarking on a jihad against legitimate short sellers — while looking the other way at the ones committing outright fraud.
This morning's Wall Street Journal has a front-page exclusive: "Federal prosecutors are investigating whether short sellers conspired to drive down stock prices by sharing damaging research reports ahead of time and engaging in illegal trading tactics."
That's according to the usual "people familiar with the matter" — who say the FBI served a search warrant in October on the short seller Carson Block.
Longtime readers will recall Mr. Block's firm, Muddy Waters Research, burst onto the scene over a decade ago with Block's bold — and correct — calls about fraud at certain Chinese companies.
In more recent years, he's turned his attention to North American firms. Seems he's stepped on the wrong toes. The Journal says in addition, the feds seized computers belonging to another prominent short seller, Andrew Left.

Cynics — our own Jim Rickards among them — figure the investigation is intended as a diversion.
Not implausible. After all, the president is pressuring the Federal Reserve to get inflation under control. Faced with a choice of tightening monetary policy to control inflation or continuing to prop up the stock market with easy money… the Fed appears to be opting for the former. That is, it's more important to help the 45% of Americans who don't own stocks, since they're the working-class and poor people who feel inflation's effects the worst. Lotta votes there.
Seen in that light, blaming short sellers could throw a bone to folks watching their 401(k) balances stagnate or even shrink.
Meanwhile, the feds refuse to enforce the laws against the blatantly illegal and fraudulent activity of naked short selling — a phenomenon we explored in early 2021 amid the meme-stock craze. But that gets overlooked by the feds because "everyone does it."

To the mailbag, and a reaction to our nose-holding defense of ZeroHedge yesterday…
"Just so you know, I was a very early member on ZeroHedge, fall of '08, I believe. It was my go-to website to stay ahead of market information. They had value.
"But don't waste your time pretending that ZeroHedge hasn't been pipelining Russian disinformation for years. I saw it and knew what I saw many years ago, just like I saw WaPo slagging Bernie Sanders during the 2016 primaries.
"You guys don't do much for your credibility with this kind of crap, just like ZeroHedge hasn't done much with their credibility over the last five–six years as they've only become more and more in the pocket to right-wing disinformation, if not out-and-out racism and anti-Semitism on their lowlife comments section. You ought to think twice before defending ZeroHedge."
The 5: Guess you missed the part about how we think ZH plays fast and loose with the facts but we also think "misinformation" is best dealt with in the sunshine.
Anyway, for the government, it appears the smear it planted in that Associated Press article had the desired effect: Twitter now puts a "warning" on all links to ZH "as being potentially spammy or unsafe."

"As a Canadian (sorry, hah!) I apologize to everyone for our useless PM," a reader writes.
"I try not to watch the news as it just riles me but I did hear that the reason the Emergencies Act was enacted was because the trucker's actions were paralyzing Ottawa.
"My comment was (as the place is filled with bureaucrats, lobbyists and politicians) how could they determine it was paralyzed?
"Love The 5."
And the inevitable counterpoint: "I find your comparison between a man-made crisis of truckers hindering the economy to a naturally occurring pandemic that has killed millions doing the same quite odd."
What the reader refers to is our remark yesterday that all the people screaming about the economic impact of the protests were mute about the economic impact of lockdowns.
"How," the reader asks, "do you equate intentional harm to a defense against deadly Mother Nature? Most likely politics, as usual."
The 5: Not politics — but rather the exercise of political power.
In September 2019 — mere months before COVID-19 emerged — Johns Hopkins' Center for Health Security issued a report exploring "non-pharmaceutical interventions" to combat a fast-spreading airborne virus.
"In the context of a high-impact respiratory pathogen," it said, "quarantine may be the least likely NPI to be effective in controlling the spread due to high transmissibility."
A conference convened by the World Health Organization, also in 2019, reached the same conclusion.
But as Phil Magness and Peter Earle wrote for The Wall Street Journal in December, all the alleged experts suddenly panicked in early 2020 amid the catastrophic computer models of Professor Neil Ferguson at Imperial College London. Those models predicted, for example, 84,777 deaths in Sweden if the virus were allowed to spread uncontrolled.
In the event, of course, Sweden was one of the few countries that refused to lock down and the death total the first year was… around 13,400.
"So why," wrote Magness and Earle, "did public-health authorities abandon their opposition to lockdowns? Why did they rush to embrace the untested claims of flawed epidemiological modeling?
"One answer appears in the Johns Hopkins study from 2019: 'Some NPIs, such as travel restrictions and quarantine, might be pursued for social or political purposes by political leaders, rather than pursued because of public health evidence'."
Best regards,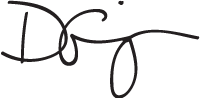 Dave Gonigam
The 5 Min. Forecast