March 28th, 2022
5 Min Forecast
The issues distracting our attention away from crypto
Biden's regime change "gaffe"
How a tax targeting billionaires…
… will boomerang on the middle class
Ray Blanco on getting cannabis legislation done
Readers on cutting out the middleman (DeFi)… A variation on the "I dare you to print this" trick… Having it both (godawful) ways… And more!

So there I was Saturday morning, thinking I was going to devote the bulk of today's edition to the latest intriguing developments in crypto — until…
So Biden… didn't… really… mean it?
We bring up the matter for the same reason we've brought it up periodically for 5½ years now: No one will care about the markets and the economy if nuclear war breaks out.

"This will not end well," warns Ray McGovern, who was the CIA's top Soviet analyst in the 1970s and '80s.
"Among other things, it amounts to public confirmation, at the chief-of-state level, no less, that [the object of] U.S. involvement in Ukraine… has been 'regime change' in Russia."
Granted, Mr. McGovern is a peacenik outsider these days — getting himself arrested during speeches delivered by the likes of Hillary Clinton and Gen. David Petraeus. It's why we like him so much. Heh…
But that uber-Establishment figure Richard Haass, president of the Council on Foreign Relations since 2003, agrees: "Putin will see it as confirmation of what he's believed all along. Bad lapse in discipline that runs [the] risk of extending the scope and duration of the war."
And that's the best-case scenario now.
We realize the non-financial media have already moved on to bigger priorities…
For the moment, though, we can't shake this thought: Under ordinary circumstances, the president blurting his way significantly closer to World War III would be sending oil soaring and stocks crashing today…

But instead, with China's zero-COVID zealotry leading to a lockdown of Shanghai… crude is down more than 7%.
At last check, a barrel of West Texas Intermediate fetches $105.65.
Precious metals are also selling off — gold at $1,938 and silver at $25.03. Although silver is doing rather better this morning than it was when electronic trading opened last night for a new week…
The major U.S. stock indexes are a mixed bag — the Dow down a third of a percent to 34,731, the S&P 500 flat at 4,542 and the Nasdaq up a third of a percent at 14,214.

In the bond market, portions of the yield curve continue to invert, pointing to a recession — not right away, but eventually. A 3-year Treasury note yields 2.535%, more than the 30-year bond at 2.526%.
Cryptocurrencies, as it happens, are rallying hard — Bitcoin up to $47,542 and Ethereum at $3,375. We'll have to get to those intriguing developments tomorrow, because…

Also distracting us from crypto is this: The Biden administration is looking at a new kind of tax targeting billionaires — but one that sooner or later would ensnare the rest of us.
It's tucked into the White House's 2023 budget blueprint: "The proposal," per The Wall Street Journal, "would affect fewer than 20,000 households, and it would apply only to those who don't pay at least 20% in tax on a combination of income as typically defined and their unrealized gains on unsold assets such as stocks and closely held businesses."
The number-crunchers figure it would generate $360 billion in revenue over 10 years. "The biggest chunk of money," the Journal continues, "would come from taxes on unrealized gains built up over many years, which could include much of the wealth of founders of large technology companies such as Amazon.com Inc. and Facebook parent Meta Platforms Inc."

So it sounds very much like a reaction to the ProPublica disclosures last year.
Last June, the nonprofit news site published details from the tax records of Jeff Bezos, Warren Buffett and Michael Bloomberg, among others. Turns out the 25 richest Americans pay an average of 15.8% of their adjusted gross — less than many of us peasants.
How do they do it? It's old hat to The 5's readership — we've described the phenomenon for more than a decade — but it was a revelation to ProPublica's journalists and readers.
Basically, these wealthiest of the wealthy accrue millions or billions in unrealized capital gains… and then borrow against those staggering sums to live on. As long as they don't sell shares and don't collect dividends, there's no income and thus no tax. Heck, they can deduct the interest they pay!

But this tax proposal is nothing you need to worry about, right? Wrong.
Taxing unrealized capital gains is a Rubicon — comparable to when the Sixteenth Amendment ushered in the income tax in 1913.
Back then, it was promised that only the wealthiest would have to pay. A 1% tax was applied to incomes over $4,000. The top rate of 3% applied to incomes over $50,000.
"Since the average worker earned only about $800 a year, few people actually had to pay any federal income tax," says the Constitutional Rights Foundation. "Less than 4% of American families made an annual income of $3,000 or more."
Only 3½ years later, America entered World War I. No longer was the income tax for only the wealthy.
"The War Revenue Act of 1917 imposed a 2% tax on incomes over $1,000 ($2,000 for married couples)," says the Tax History Project. "It featured graduated surtaxes reaching as high as 63%."
As it happens, a century later, there's already been talk within the Beltway about taxing the unrealized gains… in your 401(k).
It's right there in The 5's voluminous archives. During the debate over the Trump tax bill in 2017, Washington types were giving serious consideration to a horrific idea proffered by both the left-leaning Brookings Institution and the right-leaning American Enterprise Institute.
They were dead serious about proposing an annual 15% tax on the appreciation in your 401(k). They justified it as a way to generate revenue to offset a cut in the corporate income tax. They said you wouldn't feel a thing because lower corporate taxes would translate to higher corporate earnings and higher 401(k) account balances. (Yeah, right.)
So it's already out there. Just something to keep in the back of your mind as the year wears on and the politicos bleat about the "super rich" paying their "fair share."
Sooner or later, they're probably coming for you too.

Speaking of the wealthiest of the wealthy…

"Many Democrats would like to be able to go home and show their constituents that they were able to get cannabis legalization done," ventures our Ray Blanco.
As we mentioned on Friday, the House is set to vote this week on a comprehensive legalization measure known as the MORE Act. (If you must know, "MORE" stands for "Marijuana Opportunity Reinvestment and Expungement.")
"The MORE Act would remove cannabis from the list of scheduled substances prohibited by the U.S. Drug Enforcement Administration under the Controlled Substances Act," Ray says. "Moreover, many of the bill's provisions would be retroactive. For example, if you were charged with cannabis possession at some point in your life, the new bill, if passed, would clear your record.
"The bill would also create a trust fund based on a 5% tax on cannabis products. The fund would be used to provide services for people who have been negatively impacted by the 'war on drugs.' It would also fund loans for small cannabis business startups run by economically disadvantaged people."
Prospects for passage in the House are extremely good. And they're decent in the Senate, too. Majority Leader Chuck Schumer has been sour on bills dealing with cannabis piecemeal; Ray says Schumer appears much more favorable to a soup-to-nuts bill like MORE.

And passage would come at an intriguing time — when there's consolidation in the legal-weed industry.
"The cannabis space has been busy lately with news of mergers and acquisitions," says Ray. "One big deal took place last week when Cresco Labs announced it would purchase Columbia Care for $2 billion.
"I remember when both of these companies were just startups and their CEOs were pitching me their prospects. Cannabis companies have also been busy reporting their fourth-quarter numbers, and we've seen record sales and profits.
"If the MORE Act becomes law, it will be hugely bullish for cannabis businesses across the country. The passage of MORE means that cannabis companies will be able to operate like any other businesses, including normal tax treatment and access to the banking system."
We'll keep you posted.

To the mailbag, where some back and forth over James Altucher's enthusiasm for decentralized finance brings the following…
"DeFi and cryptos are the machines that take the place of lawyers, bankers and politicians," a reader writes. "The monopoly they have held is about to get a lot more slippery.
"It really isn't surprising they are complaining so. It's their jobs that are in jeopardy for a change. I'm looking forward to the technology disrupting the insurance good ol' boys also."
The 5: That is indeed the promise of DeFi, and the established players do see a threat — thus, JPMorgan Chase closing the bank account of Uniswap founder Hayden Adams.
But if Adams is any indication… the more the established players try to muck things up, the more determined the disruptors intend to be.
On the subject of email volume, a faithful customer writes: "I receive up to 10 messages a day and am heartily sick of them, probably partly because I have subscribed to several publications.
"I am a member of the Altucher Alliance, so get all his offerings. I am a life member of some of Ray Blanco's.
"I am also a member of Unrestricted Clearance so I receive all of Rickards' work as well. The follow-up messages call me all sorts of idiot for not responding to offers, which I find very insulting.
"As you can see I have spent a great deal of money with you and am happy with it on the whole. Given that my resources are not such that I can really justify the cost I am not interested in anything new. I think there should be some kind of filter so I am not offered items that I am bound to receive, which would reduce the flow.
"I suspect that this message will not see the light of day as declaring successes works better for you."
The 5: A nice variation there on the "I dare you to print this!" trick.
Given the volume of content you're already subscribed to — and we thank you for your business — it sounds as if you're getting pitches for publications you already receive.
We have extensive algorithms and filtering that aim to prevent such an outcome… but it's entirely possible something's fallen through the cracks.
Give our customer-care folks a shout: Call 1-800-708-1020 or email support@5minforecast.com. We'll aim to get it sorted out.
One more: "You quoted Jim Rickards Friday. 'So your choices are permanently higher prices or a new great depression. Take your pick.'
"Are you sure we have to choose? Can't we have both?"
The 5: Sequentially or at the same time?
Best regards,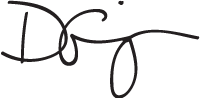 Dave Gonigam
The 5 Min. Forecast