February 14th, 2022
5 Min Forecast
(Viewing habits?) Beijing Winter Olympics 2022
Fed meeting conjures echoes of the subprime mortgage crisis
A creep-tastic Super Bowl commercial
De-dollarization: Team Biden eggs the world on
Canadian truckers' convoy reaches critical mass
Last governor standing… A cannabis prohibitionist… And more!

We're starting the clock in unusual fashion today — with a brief question before moving on to other matters.
It's sort of a multi-part question: Have you been watching the Winter Olympics this month? More to the point, if you watched them before and you're watching them less — or not at all — why?
The question might seem disconnected from money and markets… but your answers might help shed light on a theme that's been developing in these virtual pages for more than three years now. Write here: feedback@5minforecast.com. We'll share your answers starting tomorrow.

As we write, the Federal Reserve's Board of Governors is holding a "Meeting Under Expedited Procedures" — which is every bit as murky and potentially ominous as it sounds.
A notice was posted on the Fed website late Thursday, the meeting set for today at 11:30 a.m. EST. At issue: "Review and determination by the Board of Governors of the advance and discount rates to be charged by the Federal Reserve Banks."
Whatever they decide, an announcement will be posted on the Fed website "following the closed meeting." How longafter the meeting is not specified.
There. You know what we know. No emergency increase of the benchmark fed funds rate as rumored late last week. Also, best as we can recall, the last time the Fed adjusted the discount rate on an "expedited" basis was a cut in August 2007 — when the cracks in the subprime mortgage market were getting too big to ignore.

Markets are treading water as a new week begins — after the Ukraine scare on Friday.
After we went to virtual press on Friday, the stock market tanked while gold and oil soared as soon as the Biden administration declared RUSSIA IS ON THE VERGE OF INVADING UKRAINE AND THIS TIME WE REALLY REALLY MEAN IT PINKY SWEAR.
With that, the major U.S. stock indexes all spilled hard — the Nasdaq down hardest, 2.8%. Crude jumped 3.3% to $94.44, another seven-year high.
We suspect it's not just Ukraine. We suspect it's also the realization that if an invasion sends the stock market tanking, the Federal Reserve won't have the stock market's back.
Today? Markets are stabilizing somewhat after a weekend's reflection. Maybe it's got nothing to do with Ukraine at all?
Cynical, no?
In any event, the Dow is sliding further into the red, about a half percent at 34,552. The S&P 500 is down slightly to 4,410. But the Nasdaq is up nearly two-thirds of a percent to 13,870.
Gold is holding onto its monster gain Friday, the bid now $1,861. And silver's within a quarter of $24. Crude has pulled back, but not much in the scheme of things, at $93.57
Cryptos have been relatively quiet, Bitcoin at $42,747 and Ethereum at $2,958.

That said, there's some interesting action in the pharma/health care space.
COVID vaccine maker Moderna (MRNA) is down more than 12% after disclosure that CEO Stéphane Bancel has unloaded some of his shares — and, coincidentally or not, after he nuked his Twitter account.
Meanwhile, Cue Health (HLTH) is up nearly 4% after — God help us all — a positive reception to this creep-tastic Super Bowl commercial…
No, we don't have anything profound to say about the proliferation of Super Bowl spots from crypto exchanges. It's tempting to see analogies with the peak of the dot-com bubble 22 years ago… but that seems awfully simplistic.

Nationalism just killed off a merger in the semiconductor sector.
Last week, the graphics chip colossus Nvidia gave up on plans to acquire England-based ARM Ltd. Regulators nearly everywhere were raising too many roadblocks.
From the standpoint of the British government, "ARM is one of the most important chip companies in the world," says our tech specialist Ray Blanco. "Its designs power virtually every smartphone in the world, with myriad additional applications even as it emerges as a potential rival to Intel in the server, laptop and desktop arenas. Outside of the U.K., even Chinese regulators were investigating the deal.
"Ultimately, however, it was the U.S. Federal Trade Commission that decided to block the acquisition citing competitive concerns. U.S. firms like Microsoft also raised complaints, believing Nvidia's acquisition would harm an ARM-centered semiconductor ecosystem that benefits the company and many other players as well."
Still, Nvidia remains a long-term hold in Ray's Technology Profits Confidential portfolio. "Nvidia is a great company even if the ARM deal falls through. So while a disappointment for Nvidia, the company still has quite the future ahead of it."
| | |
| --- | --- |
| ➣ | Also on the buyouts-and-regulations front, the military contracting giant Lockheed is giving up on plans to acquire Aerojet Rocketdyne Holdings, the only big independent U.S. producer of engines for rockets and missiles. Here too, FTC regulators were flexing their muscles. |

Whether they realize it or not, Team Biden just gave the rest of the world another reason to get out from under the thumb of the U.S. dollar.
Background: Since the Taliban returned to power in Afghanistan last year, the U.S. government has frozen the Afghan central bank's $10 billion in reserves. This, at a time when 98% of Afghans don't have enough to eat. (We described last month how cryptocurrencies offered a lifeline to suffering Afghans.)
On Friday, the president signed an executive order effectively confiscating about $7 billion of that $10 billion total — an easy thing, seeing as it's held in U.S. dollars at the Federal Reserve Bank of New York.
Half of the $7 billion will be set aside "for the benefit of the Afghan people and for Afghanistan's future." Translation: It will fall into the hands of favored humanitarian aid contractors.
The other half will be set aside for victims of the Sept. 11 attacks. Never mind the Taliban had no role in those attacks.
Yes, the Taliban harbored Osama bin Laden, but the Taliban also offered to turn him over if the Bush administration provided evidence of his complicity — which the Bush administration never did. Thus, bin Laden remained on the lam for nearly a decade before meeting his demise.
Now any foreign government not on friendly terms with Washington — but holding substantial dollar reserves — must be looking for the exits.
As we chronicled once again last month, Jimmy Carter's decision to freeze Iranian assets in 1979 set off a panic out of the U.S. dollar — a panic stopped only with drastic action by the Federal Reserve. If Biden does something even half as severe to Russia in the weeks ahead, look out.

The showdown between truckers and the Canadian government may be reaching critical mass.
Over the weekend, cops cleared the Ambassador Bridge between Detroit and Windsor with little resistance. Wearing balaclavas and bearing long guns, police made relatively quick work of it, with as few as 12 arrests by most accounts.
And so commerce is flowing again, including auto parts — much to the pleasure of Flavio Volpe, president of the Automotive Parts Manufacturers' Association.
"In Windsor we have at its core," he complained, "several dozen people who are macroeconomically illiterate and absolutely disrespectful of their own community, that they would imperil the economy of the region to make a point."
Did he say "the economy"?
On the contrary, the protesters knew exactly what they were doing and what the macroeconomic impact would be. That's how they thought they might get redress for their grievances.
As Rep. Alexandria Ocasio-Cortez (D-New York) said in 2020, "To folks who complain protest demands make others uncomfortable… that's the point."
Of course, she was saying that in a very different context. Heh…
Meanwhile, the truckers in the capital Ottawa are digging in, as well as at the border crossing in Coutts, Alberta.

Thus, Prime Minister Justin Trudeau plans to invoke the Emergencies Act for the first time since passage in the 1980s.
Under this law, he and his cabinet are authorized to "take special temporary measures that may not be appropriate in normal times" to contend with an "urgent and critical situation."
Exactly what that's going to look like, no one's saying yet.
In another insightful essay, the journalist Matt Taibbi likens Trudeau's stance toward the protesters to the Bush administration's stance toward the Muslim world after 9/11.
Team Bush drew on work of the late Princeton historian Bernard Lewis, who said on C-SPAN in 2001: "The question people are asking is why they hate us. That's the wrong question. In a sense, they've been hating us for centuries… You can't be rich, strong, successful and loved, particularly by those who are not rich, not strong and not successful."

So the same contemptuous mindset that went into the mission to "democratize" Iraq is what Trudeau and other elites bring toward the protesters in Canada and Australia and France.
"Leaders like Trudeau could likely make this thing go away," Taibbi writes, "if they'd make even a slight gesture toward the idea that legitimate differences of opinion exist on questions like mandates, vaccine passports, surveillance tracking, lockdowns, the vaccination of children and other matters.
"You don't have to agree with people, just find a way to look at them without betraying your profound regret they were ever born.
"The longer this convoy phenomenon goes on, the clearer it becomes that none of the leaders involved knows how to do this. They're not choosing to govern without listening. They just don't know any other way."

A reader writes with an emendation to another reader's note about lockdowns…
"Gov. Kristi Noem of South Dakota never locked down her state, according to a public statement she made just yesterday. Other than that, I think your correspondent last Wednesday was on target."
The 5: To the best of our knowledge, you're right. Or at the very least, Noem locked down to a lesser extent than the much-ballyhooed Ron DeSantis in Florida and Greg Abbott in Texas.
Alas, she's a control freak and power tripper in other areas — particularly cannabis.
South Dakota voters approved both medical and recreational use in a 2020 referendum. At the behest of the law enforcement lobby, Noem challenged the recreational ballot measure in court.
The dispute centers on the proper language in a constitutional amendment — prompting South Dakota lawmakers to draw up a legalization bill and go that route. But she's threatening a veto.
She laid her prohibitionist cards on the table after the referenda passed. "I was personally opposed to these measures and firmly believe they're the wrong choice for South Dakota's communities," she said.
At most, Noem is open to supporting what Reason writer Jacob Sullum calls "a decriminalization policy that was at the cutting edge of marijuana reform in the 1970s."
Best regards,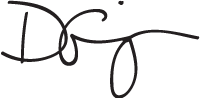 Dave Gonigam
The 5 Min. Forecast