May 11th, 2022
5 Min Forecast
"Financially canceled": Canadian trucker style
Defending Rupert Murdoch (What choice do we have?!)
PayPal abets the Disinformation Governance Board
Price controls and election-season desperation
What Dave really wanted to say… An "old school" contributor on student loan forgiveness… Stocking up or stock photo?

The most important developments on the free-speech front in recent days do not involve Elon Musk and Donald Trump.

Yes, Trump's banishment from Twitter was one of several momentous acts of online censorship in late 2020 and early 2021. And if Twitter under Musk reverses that ban, that would be all to the good.
But damn it, the problem is both of these guys are first-order narcissists who suck all the oxygen out of the room — aided and abetted by their haters. As soon as they weigh in on a topic, the discussion ceases to be about that topic and it becomes all about them.

So no distractions here: The most important free-speech developments deal with the matter of being "financially canceled" — Canadian trucker style…
It's right there, loud and proud, in one of Britain's legacy newspapers, with a substantial online readership in America.
"The U.K.'s sanctions regulations include among the reasons for freezing an oligarch's assets 'obtaining a benefit from or supporting the Government of Russia,'" writes Guardian columnist Nick Cohen. "The Biden White House promises to punish those 'responsible for providing the support necessary to underpin Putin's war on Ukraine.'"

So yes, freeze Rupert Murdoch's assets, says Cohen: It's just deserts for Tucker Carlson's skepticism of U.S. intervention in the Ukraine war. Yes, Cohen acknowledges it's "censorship" and an "attack on free speech."
"Nevertheless," he says, "in this case the threat to freedom is minimal. Murdoch would not be punished for revealing embarrassing truths about the West but for spreading demonstrable lies for a hostile foreign power."
➢ Unfortunately, there's legal precedent for this rationale: Under the 1917 Espionage Act — still on the books today — many Americans were prosecuted for their speech on the grounds they were undermining support for the troops fighting World War I. Among other egregious cases, Minnesota farmer Abraham Sugarman was sentenced to three years in Leavenworth for arguing the draft was unconstitutional and for saying, "This is supposed to be a free country. Like hell it is."

But never mind Murdoch. Let's spin a scenario from the near future in which your speech puts you at risk of being financially canceled.
It's early October 2022. All those promises about the Federal Reserve getting inflation under control? Yeah, they're ringing pretty hollow now. Even the official inflation rate is still running north of 8%. Gasoline that was $4.30 in the spring is closer to $4.70 now. Joe Biden's approval ratings are the lowest of his term, threatening a rout by the GOP in the midterm elections next month.
After a few weeks accusing energy and food producers of "price gouging," the White House resorts to measures we first began fretting about in November 2021 — price controls.
As a sensible person with an understanding of basic economics, you know price controls create more problems than they solve. You know they'll create shortages — which would have the perverse effect of justifying even more government powers to allocate energy and food resources "fairly." You grumble about it to your friends on Facebook.

Our scenario continues: The Disinformation Governance Board formed in April issues "guidelines" to tamp down any objections to price controls by people like you.
Aiding the effort is PayPal — building on a program it undertook in July 2021 along with the Anti-Defamation League.
Here's the joint announcement they made at the time: "PayPal and ADL have launched a research effort to address the urgent need to understand how extremist and hate movements throughout the U.S. are attempting to leverage financial platforms to fund criminal activity. The intelligence gathered through this research initiative will be shared broadly across the financial industry and with policymakers and law enforcement." [Emphasis ours.]
The Disinformation Governance Board leans on PayPal to start canceling the accounts of people who object too loudly to price controls on social media. Also canceled are free-market nonprofits that accept donations via PayPal like the American Institute for Economic Research.
The DGB's executive director Nina Jankowicz justifies this pressure on the grounds that public criticism of price controls "undermines support for the essential national effort to rein in inflation, an effort that takes all of us."

So maybe our scenario is a stretch — but not much of a stretch in light of what's happened to a couple of alternative news sites recently.
With no explanation, PayPal suspended the account of the venerable Consortium News — a site that's been around since the web's earliest days in the mid-1990s. Ditto for the newer MintPress News site.
Consortium News chief Joe Lauria managed to get a human from PayPal to respond to him. But he still didn't get a straight answer about that "inconsistent activity" in the site's account.
Both sites have featured coverage and commentary critical of U.S. intervention in Ukraine. Their approach is more left-wing than Tucker Carlson's… but like Carlson, they engage in what the military-industrial complex and Big Tech consider "disinformation."
"The only reasonable conclusion," Lauria writes, "is that the ban was imposed because of a violation against providing 'false, inaccurate or misleading information' which appears in PayPal's user agreement."

Recall that PayPal statement last year about sharing its "intelligence" with "policymakers and law enforcement." Is that what happened here?
Lacking firm answers, Lauria can only speculate: "While the Biden administration's new Disinformation Governance Board does not have police powers on its own, it is part of the Department of Homeland Security, which does."
Whatever the case, "this episode ups the ante again on the content moderation movement," writes Matt Taibbi at his Substack site — "toward the world hinted at in the response to the Canadian trucker protests, where having the wrong opinions can result in your money being frozen or seized." [Emphasis ours.]
"Going after cash is a big jump from simply deleting speech, with a much bigger chilling effect. This is especially true in the alternative media world, where money has long been notoriously tight, and the loss of a few thousand dollars here or there can have a major effect on a site, podcast or paper."
Or an everyday person mouthing off on social media about inflation and price controls?
We shall see…
Speaking of inflation… let's see how the mainstream tried to spin the April number this morning…
Not a lot of sugarcoating there, actually. And The Wall Street Journal comes closest to capturing the real story: The only reason the headline figure inched down from 8.5% to 8.3% was a drop in energy prices after a post-invasion spike in March.
But the rest of the report? Ugly.
Food is up 9.4% year over year, a figure last seen in April 1981 — when the big box-office draw was a reissue of the original Star Wars and Hall & Oates topped the charts with "Kiss on My List." (Sorry if we put it in your head for the rest of the day…)
The "core" inflation rate, stripping out food and energy, rose 0.6% month over month. Government types like to point to core inflation because it's usually lower than the headline number. But not this time; the 0.6% core is double the main 0.3% figure
Alarming month-over-month increases turn up in shelter (0.5%), restaurant meals (0.9%), new vehicles (1.1%) and airfares (a record 18.6%).
For the moment, the White House is still putting the onus on the Federal Reserve to get inflation back under control. Said the president yesterday: "There are things we can do and we can address. That starts with the Federal Reserve, which plays a primary role in fighting inflation."
Whelp, that affirms our outlook that price controls would be an election-season desperation ploy. In the meantime, the Fed is more than willing to continue throwing the stock market under the bus. The priority right now is the 45% of Americans who don't own stocks — the poor and working class hit by inflation the worst — and not the 55% who do.

In the wake of the inflation numbers, the major U.S. stock indexes are on divergent paths today.
The Dow is up nearly two-thirds of a percent at 32,363. The S&P 500 is up close to a half percent at 4,018. But the Nasdaq is down more than half a percent to 11,676 — a level last seen in October 2020.
Treasury rates are flat, the 10-year yield a hair below 3%. Precious metals are showing slight signs of life — gold at $1,849 and silver at $21.77. Most major cryptos are selling off, but Bitcoin is up to $31,573.
Crude is rallying hard after the Energy Department's weekly inventory numbers — up nearly 5% to $104.68.
➢ More global spillover from Shanghai's hellish lockdown: Toyota is expanding a production halt in Japan effective Monday. The company planned to produce 750,000 vehicles worldwide this month, but now says it will fall 50,000 short. Meanwhile, back in Shanghai, "people in some areas have been ordered to stay home again after having been let out for limited shopping in recent weeks," reports The Associated Press. "On Tuesday, service was suspended on the last two subway lines that were still operating."

To the mailbag: "I just want to say that your last response to the reader yesterday was really well-said.

"Very thoughtful and well put about how one must take nuclear war very seriously."
The 5: Thank you. I overcame the impulse to tell the reader if the cause of Ukraine is that important to him, he should put on a uniform, get on a plane and go over there. Glad you liked what I came up with instead.

"I am probably a bit old school when it comes to topics like the boo-hoos of student debt," a reader writes after we brought up the subject in passing on Friday.
"As a background, after the 2008 housing crash (I am a specialty contractor) I would have definitely profited from declaring bankruptcy. Instead I went through every asset and tightened up expenses to keep my company/employees afloat.
"It is my opinion that once you incur a debt it's yours and yours alone to repay. Who pays for all the bad debts of bankruptcies both personal and business? They go straight into the prices of everything we all buy.
"Having graduated from high school, I think that the simple calculations of interest rates and finance should be understood. How is it possible to not understand simple math when entering a contract, which is what a student loan is?"
The 5: Agreed on the financial education part. And we admire your tenacity in staying out of bankruptcy court.
Sympathetic as we (sometimes) are to the raw deal many millennials got… we're not particularly down with the concept of "student loan forgiveness."
With one proviso. We'd be all for it if university endowments took the financial hit.
After all, it's the higher-ed complex that benefited most from the feds enabling easy-access student debt. The administrative bloat of the last 30 years couldn't have happened without it — the proliferation of all those assistant provosts and vice chancellors and associate deans.

"I had to laugh at the picture of Jim Rickards' freezer filled with junk food!" a reader writes after we explored the prospect of looming food shortages.
"Nothing good to eat comes in a cardboard box. As a health nut on the keto diet (you know it's the healthiest diet because it's the one Big Pharma is attacking, and they make more money on sick people than healthy ones), I learned quite some time ago corn, barley and wheat covered in sugar (molasses) is great for fattening up 4-H market steers and humans.
"I raised eight of them back in the '70s as a teenager. God did not create cattle or humans to eat that junk. Forget starvation, diabetes has killed millions already and will kill millions more. But Big Pharma loves what it does to the bottom line."
The 5: We don't disagree… but… we're pretty sure Jim was using a stock photo there. Heh…
Best regards,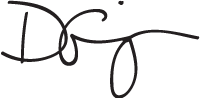 Dave Gonigam
The 5 Min. Forecast
P.S. In the interest of full disclosure, your editor was on Rupert Murdoch's payroll from 1999–2007. But that had zero influence on what I wrote today.